Jenna Dewan Engaged after Channing Tatum Split
The future is looking bright for Jenna Dewan. Almost two years after splitting with her husband of eight years, Channing Tatum, Dewan has just announced that she is engaged to boyfriend Steve Kazee.
This news comes five months after the pair announced that they were expecting their first child together.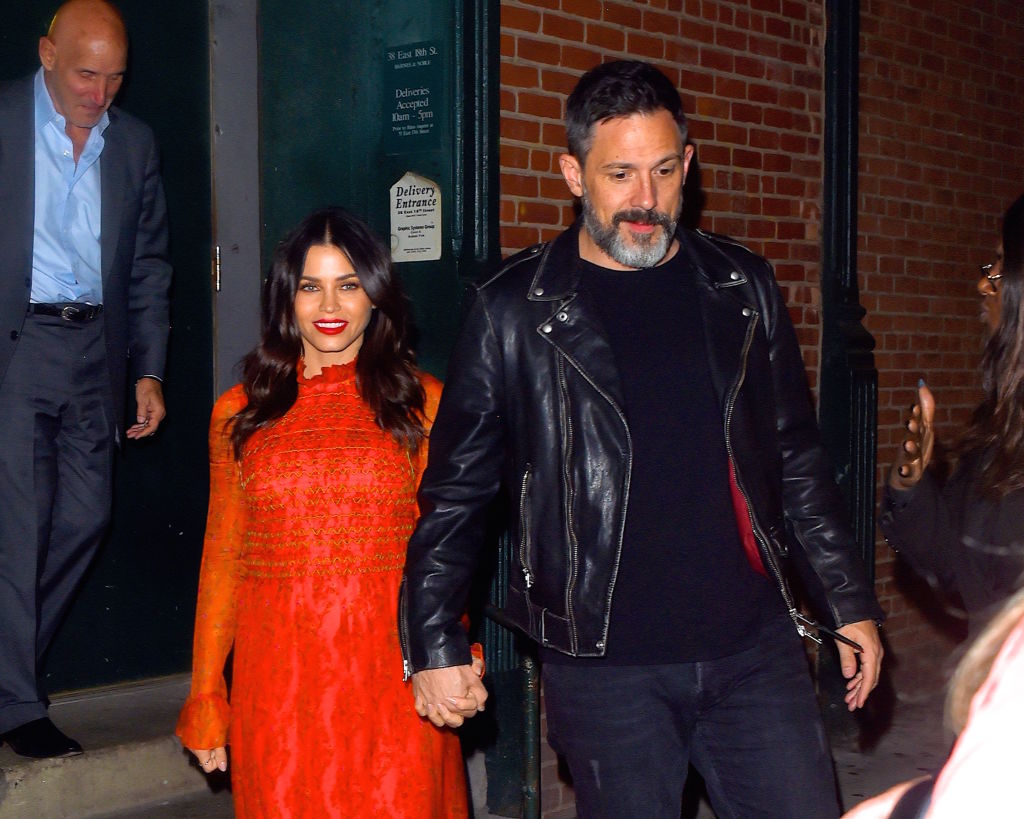 Jenna Dewan and Steve Kazee's Engagement announcement
As most couples do, both Dewan and Kazee announced the news via Instagram.
"A lifetime to love and grow with you…you have my heart ❤️" Dewan captioned a photo of the pair.
Kazee used song lyrics to mark the momentous occasion.
"When you wake in the morning I will kiss your face with a smile no one has ever seen," he wrote, channeling the lyrics to "Let It Breathe" by the Water Liars. "When you wake in the morning I will kiss your eyes and say it's you I have loved all these years."
The engagement was a community effort as actress Nikki Reed helped design the beautiful ring that Kazee gave to Dewan.
"An honor to be a small part of this special moment," she wrote on her Instagram story."I love you both, and all I can say is your love is pure magic. And I might be biased but that ring is gorgeoussssss! Steve, making this with you was such a beautiful experience. Thank you for loving Jenna the way you do." 
Jenna Dewan and Channing Tatum's split
This engagement comes almost two years after Tatum and Dewan told fans that they were deciding to split.
"We have lovingly chosen to separate as a couple," the couple said in a joint statement obtained by People. "We fell deeply in love so many years ago and have had a magical journey together. Absolutely nothing has changed about how much we love one another, but love is a beautiful adventure that is taking us on different paths for now. There are no secrets nor salacious events at the root of our decision — just two best-friends realizing it's time to take some space and help each other live the most joyous, fulfilled lives as possible."
Though the pair was no longer romantically involved, they wanted people to know that they were committed to raising their daughter Everly together.
"We are still a family and will always be loving dedicated parents to Everly. We won't be commenting beyond this, and we thank you all in advance for respecting our family's privacy.  Sending lots of love to everyone, Chan&Jenna."
The couple's breakup was shocking to fans who had considered them #couplegoals. For a while, neither Dewan or Tatum revealed why they decided to split. But Dewan finally spoke on the breakup in her book, Gracefully You: How To Live Your Best Life Every Day.
"I'd come to realize the dynamic I was in wasn't serving me nor was it serving my daughter," she said. "First and foremost I had to accept the realization this isn't working and had moved into hurting."
Dewan began dating Kazee in October of 2018 and their relationship has progressed quickly and steadily. Tatum has also moved on from his divorce and is currently dating singer Jessie J.