Jenna Dewan Will Never Bad-mouth Channing Tatum for 1 Reason
For years, Jenna Dewan and Channing Tatum were known as an "it couple" in Hollywood. The pair had a storybook romance, first meeting on the set of their movie Step Up in 2006. Though they were playing lovers on screen, things were heating up between the pair off the screen also and it didn't take long before they started dating. After three years of courting, the pair got married in 2009 and several years after tying the knot, they welcome their daughter, Everly Tatum, into the world in 2013.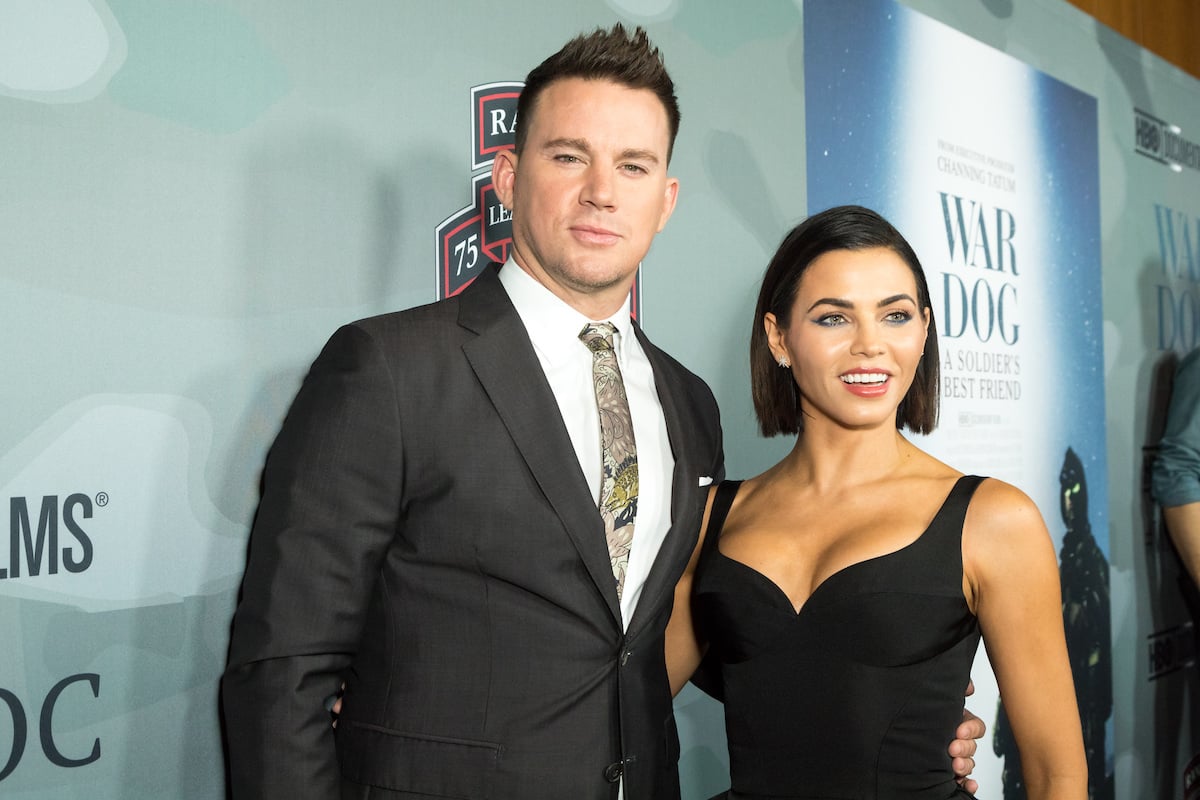 Because Tatum and Dewan had been together for many years, it was a shock to many fans when they announced that they were separating back in 2018. The pair released a joint statement via their social media pages, informing their fans of their decision. The statement seemed to imply that they were still on good terms with one another, but made it clear that they were no longer going to be a couple going forward.
Jenna Dewan and Channing Tatum announced their separation on Instagram in 2018
"We have lovingly chosen to separate as a couple," read the statement that both Dewan and Tatum posted "We fell deeply in love so many years ago and have had a magical journey together. Absolutely nothing has changed about how much we love one another, but love is a beautiful adventure that is taking us on different paths for now."
Continuing on, Dewan and Tatum shared that they wouldn't be releasing any further statements about their decision to separate and committed to prioritizing their daughter. "We are still a family and will always be loving dedicated parents to Everly," the pair penned. "We won't be commenting beyond this, and we thank you all in advance for respecting our family's privacy. Sending lots of love to everyone, Chan&Jenna."
The 'Step Up' actor got candid about experiencing postpartum anxiety after having one of her kids
Since the split, the pair have both dated other people publicly and Dewan welcomed her son, Callum Kazee, to the world with her partner, Steve Kazee. Dewan and Tatum have also remained cordial to each other in the media. However, recently Dewan gave an interview many people took out of context. In an interview with the Dear Gabby podcast, Dewan revealed that she experienced postpartum anxiety after her daughter was born. She shared that it was tricky since she returned to work shortly after Everly's birth and that she was having to balance it all "without a partner" as Tatum was working.
It wasn't long before news outlets began reporting on Dewan's statements, centering the narrative around Tatum's absence instead of the postpartum anxiety that Dewan experienced. Some even made it seem like she was bad-mouthing her ex-husband. However, Dewan quickly shut down the rumors with a statement on Twitter, also sharing that she would never slam Tatum.
Dewan will never bad-mouth Tatum because of their daughter, Everly
"It's unfortunate that countless media outlets have taken an important conversation on a woman's experience with postpartum issues and pulled quotes to make it appear that I was slamming my daughter's father, something I would never do," Dewan penned."
Continuing on, the actor shared that her story had been distorted for clicks. "As two working parents, we both faced challenges at the time, but I speak only for myself and not about him," Dewan wrote. "Anyone who actually listens to the interview, something I encourage everyone to do, will clearly see that my words have been distorted for clicks and to push false, salacious gossip with no regard for the actual people involved, or the message intended." Clearly, Dewan and Tatum are continuing to put their daughter first. Hopefully, Dewan's statement is enough to stop the gossip.
RELATED: The Most Shocking Things Jenna Dewan Tatum Ever Said About Her Marriage