Is Jenna Dewan the Reason Channing Tatum Left Instagram?
Actress Jenna Dewan has just made a very big announcement. Around the same time, her ex-husband, Channing Tatum, deactivated his Instagram account. Is this a coincidence, or something more? Let's find out.
Dewan and Tatum were together for many years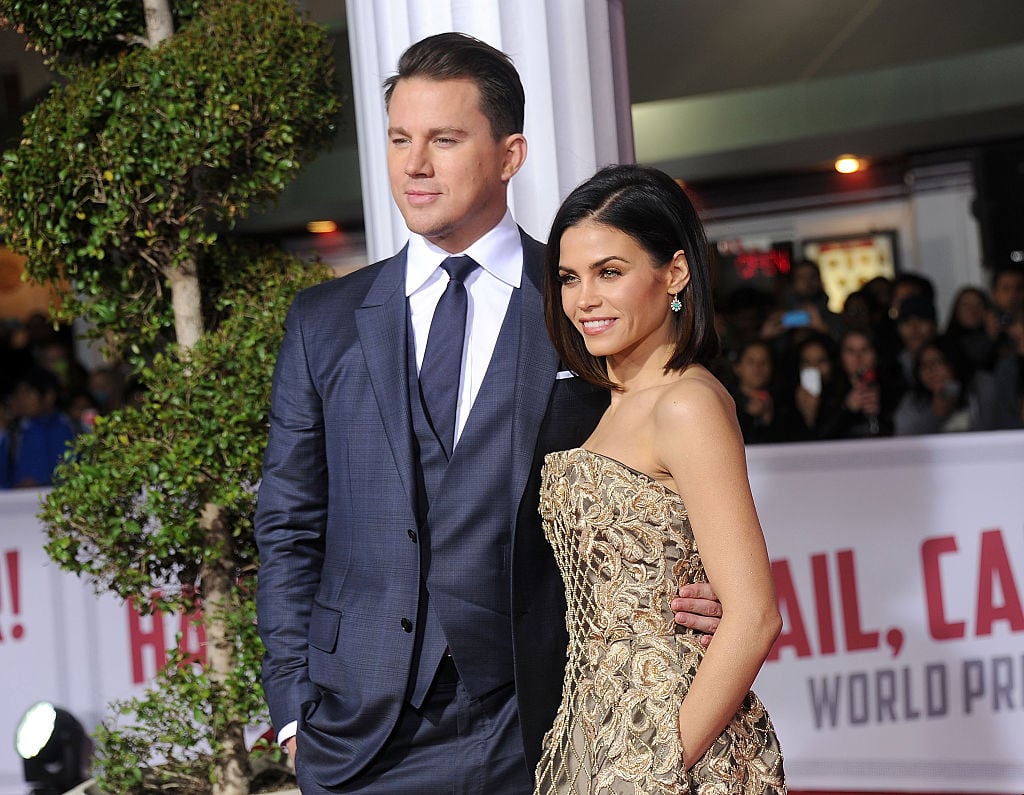 Tatum and Dewan met while filming the movie that was both of their big breaks, Step Up. They soon began dating, and were married in 2009. Their daughter, Everly, was born in 2013.
During this time, both of them continued to grow in their careers. Sadly, in 2018, they announced that they were separating. Dewan filed for divorce shortly thereafter, but there appeared to be no bad blood between the two.
Who is Dewan dating?
In Oct. 2018, news began to spread that Dewan was dating again. She and actor Steve Kazee got together, and have been a couple ever since. It took some time, but both began to open up about their relationship on social media.
Around the same time, rumors circulated that Tatum was also in a new relationship, with British singer Jessie J. This pair kept things even more under wraps, and though they've never officially confirmed their status to the press, an Instagram post in March from Tatum made it very clear.
Dewan just announced that she's pregnant again
Now, Dewan and Kazee have some more news. No, they're not engaged. Rather, the couple are expecting their first child together. The news went public on Sept. 24, 2019, and was marked with dual posts from the couple.
On her page, Dewan called her beau "a gift from above," adding that she "couldn't be more excited" about their new addition. Over on Kazee's profile, he wrote that he is filled "with the deepest of gratitude" to be expecting with Dewan. He also talked about Everly, writing that she "has taught [him] so much about what it means to love and communicate with a child."
Here's why Tatum says he left Instagram
As Tatum's Instagram account is no longer active, and we can't see his posts, we can't say exactly why he left. That being said, he did write back in Aug. 2019 that he was "trying to get inspired again," adding, "I'm gonna go and be just in the real world for a while and off my phone." Not long after, his girlfriend, Jessie J, posted a similar sentiment.
However, it wasn't until more recently that he deleted his account altogether. Is it conspicuous that it lines up with the timing of his ex-wife announcing her pregnancy? We doubt it, but it's possible.
Are Tatum and Jessie J still together?
Another reason Tatum may have deactivated his account? It's possible that he and Jessie J broke up. Right now, the singer is busy touring and writing a new album, and Tatum wants to focus on his own creativity. Could all of that work have torn them apart?
It's hard to know for sure, as the Brit doesn't like to share much about her beau on her social media accounts. In fact, the above photo, which simply tags Tatum as the photographer, is one of the only pieces of proof we have of their relationship. So we probably won't learn the truth any time soon.