Jenna Fischer Revealed Why She Was Fired From Matt LeBlanc's Show 'Man With a Plan'
Jenna Fischer shared the details of why she was fired from the Matt LeBlanc show Man With a Plan. She was certainly surprised to get the call as she thought things were going well. Fischer handled the devastating news by jumping into the pool and flipping of the world.
The Office star Jenna Fischer shared the painful details of getting fired from the Matt LeBlanc show Man With a Plan, including the devastating way she found out. During an episode of the Office Ladies podcast, Fischer explained how she never even saw it coming and shared the unique way she handled getting fired.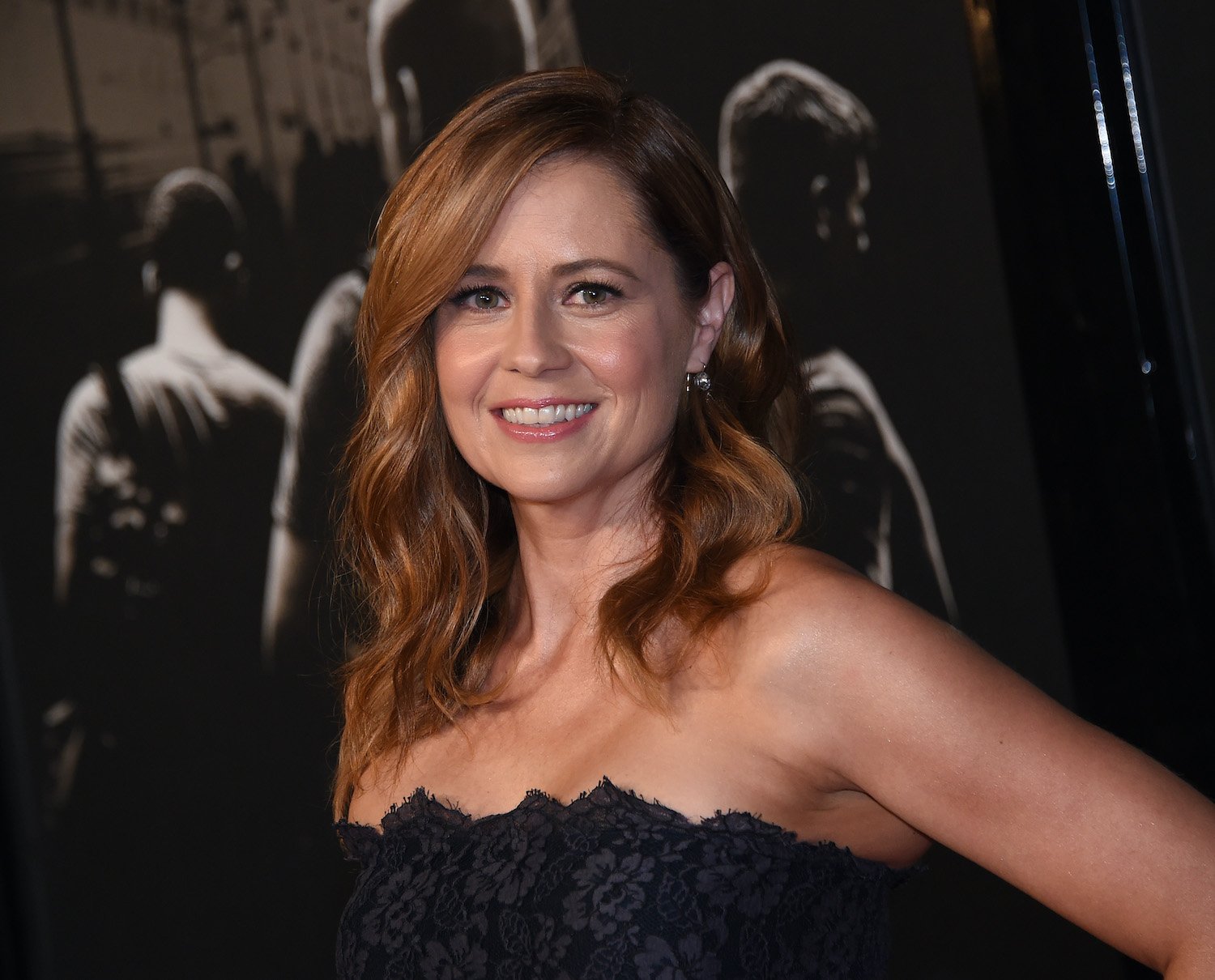 Jenna Fischer was fired from 'Man With a Plan'
During the July 14 episode of Office Ladies, Fischer chatted with co-host Angela Kinsey about how she was fired from the LeBlanc show Man With a Plan and how she handled the painful news.
"I was fired from a pilot that I did with Matt LeBlanc," Fischer explained when the co-hosts recalled some of their rejection stories. "I played his wife. It's on the air still — Man With a Plan — I was his wife. That was my part."
Fischer continued, "I got hired, I shot the pilot. While I was there, the network said they wanted more scenes with me. I was like, 'I am nailing it.' More scenes means you're doing a good job."
Jenna Fischer was fired because focus groups didn't 'believe Pam would marry Joey'
Fischer went on to talk about how she found out she wasn't "nailing it" when the show was shown to focus groups.
"Well, I guess after we finished it they showed it to focus groups," she said. "They liked me but they said — this is a literal quote — they said, 'I don't believe Pam would marry Joey.'"
"The chemistry doesn't work between these two," the actor explained was feedback the focus groups offered.
"So it wasn't working for them that we got married and had a family," Fischer continued. "And you know the show's called Man With a Plan — it's starring Matt LeBlanc. It's his show… guess who they can't fire? The man with the plan! So out the door I went."
The Office alum also explained how hearing the news she was let go was a huge surprise. "But here's the crazy part … I didn't know I was fired until literally like two days before they were going to announce it at the big press junket in New York."
The actor said she had packed for the press junket and hired hair and makeup because she was told "it's a sure thing."
Then she got the call. "Everyone's on the phone — all my agents, my manager, publicists — and the first thing I said is, 'Is it not getting picked up?,'" she recalled.
They told her it was "worse than that … It's getting picked up, but without you," the actor recalled.
Fischer handled the firing in the most hilarious way
Fischer was understandably devastated and explained that she "almost cut bangs on my hair that day" but Kinsey talked her out of it.
Her Office co-star recalled telling her to perhaps pick a different day to make a drastic haircut decision and applauded Fischer for the hilarious way she let off some steam after being fired.
"You did send me a picture though of you jumping in the air flipping off the world," Kinsey said. "I said, 'That's better. Go jump around. Flip off anyone you want in the air — do not cut your hair today.'"
"And I will never watch that show," Kinsey told her, adding, "Sorry, Matt LeBlanc, I actually love you."
Fischer did add that she had no hard feelings about LeBlanc. "I liked Matt LeBlanc too, he was very nice," she said.