Jenna Marbles Quit YouTube, but Critics Think It Had Nothing to Do With Her Racist Videos
Jenna Marbles has officially quit YouTube, citing past racist and problematic videos. But, critics think that's not the real reason she quit.
For many people, Jenna Marbles is considered one of the original YouTube content creators. For the past decade, Marbles has been making videos for the popular platform to entertain her millions of fans. Back in 2010, she went viral for her video "How To Trick People Into Thinking You're Good Looking" which racked up over 5.3 million views in the first week alone.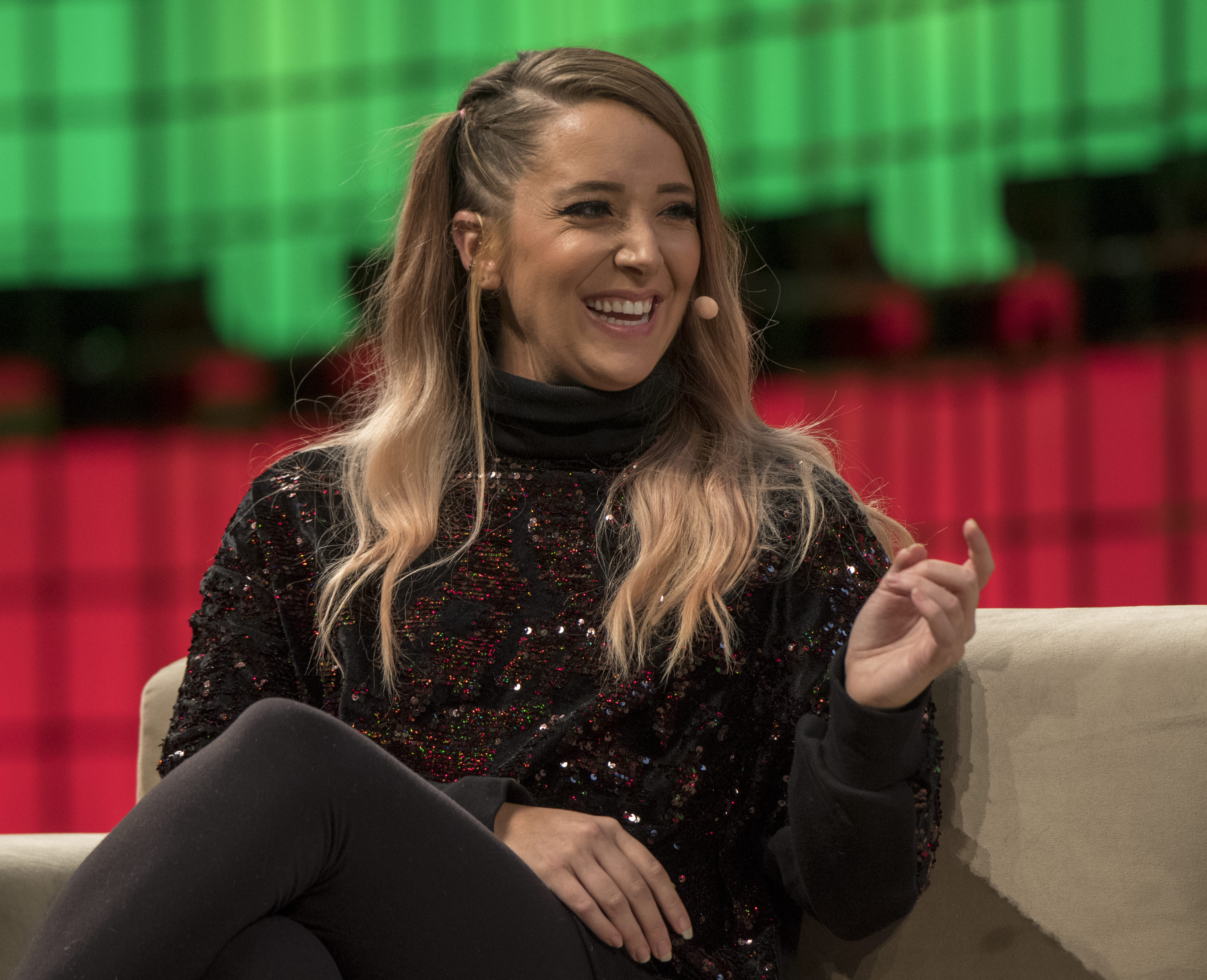 Jenna Marbles has built an incredible net worth thanks to YouTube
Since going viral, Marbles has utilized her platform to create an entire career in entertainment. Not only does she boast 20.2 million followers on YouTube alone, but she has also been in movies and co-hosts a podcast with her boyfriend. Thanks to her enormous platform, Marbles has become a multi-millionaire, with an astonishing net worth of $8 million.
The content creator apologizes for her racist Nicki Minaj impersonation video
But, Marbles' career hasn't been squeaky clean. Back in 2011, many people were offended by a video where she did an impression of Nicki Minaj in blackface. In the same year, she made a video that was racially offensive to many Asian people. Marbles has since made said YouTube videos private and no longer promotes them on any of her channels.
Today, June 25, 2020, Marbles took to her YouTube page to apologize for her aforementioned videos as well as some other videos where she was slut-shaming and joking about gender identities. She shared that she has taken down the offensive videos and was committed to holding herself accountable for her past mistakes. Furthermore, she told her followers that she would be quitting YouTube indefinitely. Marbles declared that she doesn't want to put harmful content in the world and that it was time for her to move on from YouTube for the time being.
Fans react to Marbles quitting YouTube indefinitely
Naturally, many of Marbles' fans were devastated as they've been supporting her for the last decade. Many of Marbles' supporters argued that cancel culture was the reason that the podcast co-host was quitting YouTube. But, naturally, there were some people who were critical of Marbles' video and her decision to quit the platform. Some felt that she was simply looking for a reason to quit YouTube and that her past mistakes, and the current state of the world, is nothing more than a convenient way out.
"Something about this video is weird to me…I personally think she is just tired of being a Youtuber (judging how uninspired her recent content has been) and is using this as an excuse to quit. All of her fans on Twitter whining that she was 'bullied' because of 'cancel culture' are annoying tf outta me," one person wrote on the popular blog, Oh No They Didn't after watching Marbles recent YouTube video.
Critics speculate about the podcast co-host's reason for quitting
"Yeah, I don't actively watch her stuff but I have watched her more recent videos off & on over the last year-ish and always got the vibe that she was kind of over Youtube, phoning it in in a lot of videos and copying ideas from other people (with credit, but still). So I suspect she was already looking for an out and decided to use this as her exit," another person shared in response to Marbles' quitting the platform.
"I agree. I think she was looking for any way out but because of how successful she was she didn't want people to see her quitting and to question it," yet another person declared. "It does seem like she used it as a scapegoat which makes the disingenuous crying even worse," someone else chimed in. While we may never know the real reason for Marbles quitting YouTube, at the very least she is taking accountability for her old mistakes and has stopped profiting off of them.