Jenni 'JWoww' Farley Is Returning to 'Jersey Shore: Family Vacation' — Will Nicole 'Snooki' Polizzi Follow?
Big news Jersey Shore: Family Vacation fans — Jenni "JWoww" Farley is coming back for season 4. After the tumultuous end to season 3 and some mixed messages, fans are glad to see Farley will return. Now, many fans wonder if her best friend Nicole "Snooki" Polizzi will follow suit.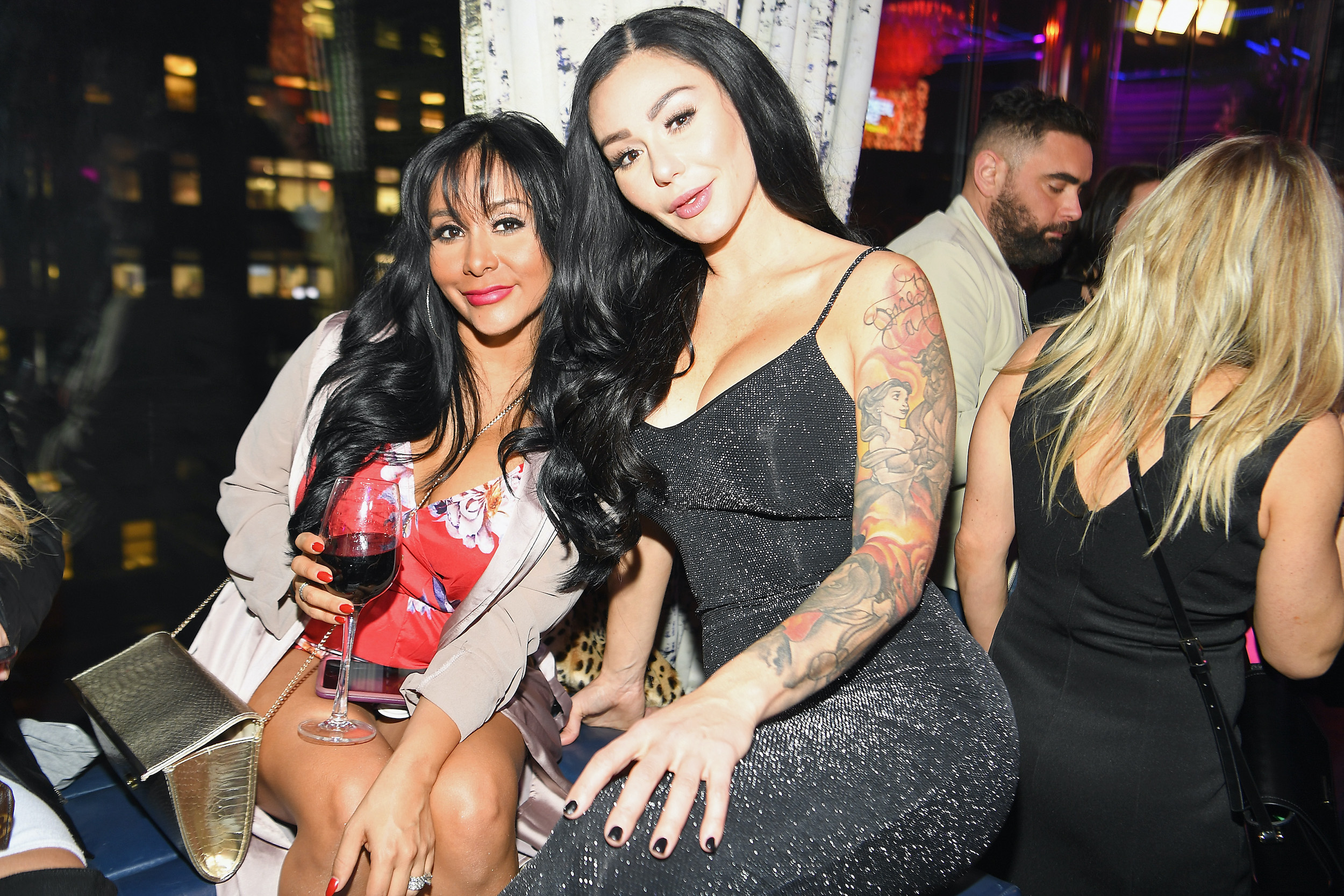 Some fans thought 'JWoww' was done with 'Jersey Shore' 
Before the drama at Angelina Pivarnick's wedding aired on television, Farley tweeted something that had many fans convinced she wouldn't return for season 4 of the show — which had not been confirmed yet. 
"I am way to ride or die to see you leave," Farley tweeted regarding Polizzi's exit from the series. "If you're done, I'm done. There's no Jwoww without my Snooki." 
When news of season 4 was released, the only female roommate to speak out about their participation was Pivarnick. 
It looks like Deena and 'JWoww' will be back for season 4
Before season 3 of Jersey Shore: Family Vacation even aired, Polizzi announced to her fans that she was done with the show. Polizzi might be done with Jersey Shore, but she has made it clear that she is not done with television overall.
Unlike her former co-star, Farley announced on July 31 that she would be back for the next season of Jersey Shore: Family Vacation. 
Farley shared news of her return on her website, Miss Domesticated. The site had been down previously, but Farley re-launched it with the addition of more exciting news. 
"Aside from the re-launch of my site, I will be working on a few new projects that I'm very excited about," she wrote. "YES, I will be getting ready to film another season of Jersey Shore: Family Vacation. Despite the rumors, I've made the decision to stick with the show and reunite once again with my second family." 
At this point, Deena Cortese has yet to announce her return to the show. However, Pivarnick may have confirmed that Cortese will be back in a tweet. 
'Snooki' probably won't come back for 'Jersey Shore: Family Vacation' Season 4
Regardless of what her castmates do, Polizzi has expressed time and again that she is moving on from Jersey Shore: Family Vacation. 
"Meatballs love to have fun, and we're just here to enjoy ourselves," Polizzi said during an Instagram Live with Cortese. Polizzi wasn't happy filming Jersey Shore: Family Vacation anymore, so she decided to move on.  
"I have like, five shows that I'm looking to do," she added. "I'm not done with TV — it's not like you're not going to see me again." 
Despite the many instances Polizzi has expressed wanting to move on, some fans still aren't convinced she's completely done with the MTV series.
"I'm sure they'll all be back sooner or later," one fan wrote on Reddit. "It's the highest-rated show. The producers will find a way to get it to work."
"You think these people are turning down some big paychecks??" another user said. "Snooki's clothing store isn't dominating the industry," they added, implying Polizzi would have room in her schedule to tackle her side projects and film for season 4. 
At this time, it doesn't look like Polizzi will be back. Perhaps fans will get lucky and see a special appearance from "Snooki" in season 4, but it's highly unlikely.
Fans will have to tune in to Jersey Shore: Family Vacation to find out.