Jenni 'JWoww' Farley Says 1 Disney Movie Made Her Want to Make Cartoons
Jenni "JWoww" Farley might be an MTV reality star to many. But she's also a mother, entrepreneur, and talented artist! Showbiz Cheat Sheet talked to the reality star over the phone about her love of Disney, college career, and what she wanted to do before joining the cast of Jersey Shore.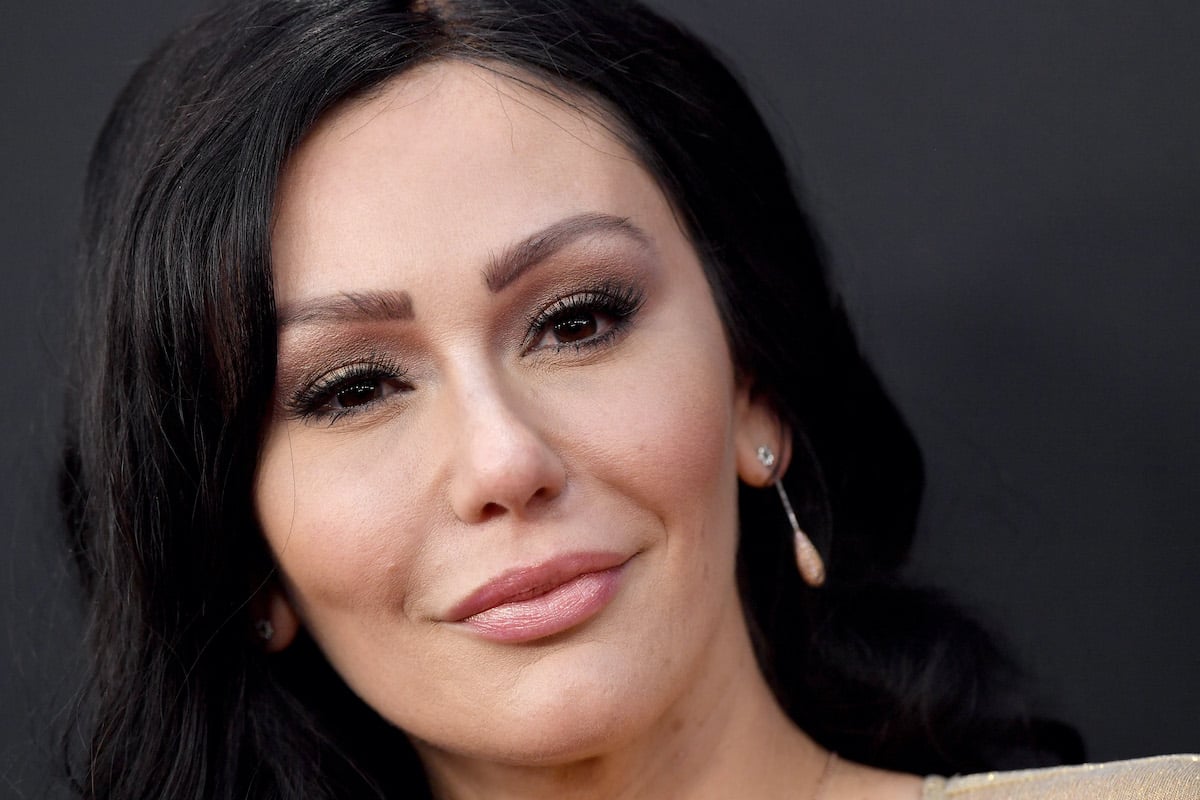 Disney's 'Brother Bear' inspired Jenni Farley to study animation
During our conversation, Farley told us how she used to go to Disney with her father every year. "When I was 17-years-old, we watched Brother Bear being made in one of the studios," Farley explained. "I was just like, 'That's what I want to do. I want to work at Disney.'"
At the time, Farley thought a career in animation was "the coolest thing ever." So she went to college to pursue her dream of becoming an animator.
Jenni Farley's love of Disney inspired her to study computer programming in college 
Farley has always been a Disney fanatic. In a "Story Time" YouTube video, she talks about the Beauty and the Beast tattoo on her left arm, which was inspired by her love of Disney cartoons.
"JWoww" attended the New York Institute of Technology (NYIT) for college. "During that time, I was working at multiple places — one of them being a nightclub," she explains in the video. That job is how she knew about the casting for Jersey Shore. 
"I was going to school at NYIT and I had the option to finish my senior," Farley recalled during her call with Showbiz. Farley's NYIT portfolio says she studied computer programming and always had a love of art (via Gawker). Her portfolio features artwork like still lifes, paintings, human figures, and sketches of cartoons like Piglet, Mrs. Potts, and Shrek. 
'Jersey Shore' was casting during Jenni Farley's final semester of college 
At the time casting began, Jersey Shore was an unnamed reality series. "[It] was going to start shooting in the beginning of August," Farley said. Knowing filming would go well into September when she would have to resume her studies, Farley had to make a choice. 
"I think I had the last semester to go in September," she said. But she decided to take the other opportunity that came her way.
Instead of attending her final semester in college, Farley packed her bags and headed to Seaside Heights, New Jersey. To this day, Farley knows she made the right choice. 
'Jersey Shore: Family Vacation' cast recognized as Reality Royalty
At the 2021 MTV Movie & TV Awards: Unscripted, Jersey Shore: Family Vacation was honored with two awards: Best Docu-Reality Series and the Reality Royalty Lifetime Achievement Award. "This is for anyone who is afraid to be their authentic self," Farley said as she accepted the honor.
RELATED: What Is Jenni 'JWoww' Farley's Business Heavenly Flower?
During her talk with Showbiz Cheat Sheet, Farley said she's glad she auditioned for Jersey Shore instead of finishing her studies in animation. "It was a choice that I made, and I'm glad I obviously made this choice, but it was a toss up at the time," she admitted.
Farley is the mother of two children, whom she gets to pass her love of Disney on to. She also continues to star in Jersey Shore: Family Vacation, but she's also chasing other passions. Farley is the proud owner of a clothing store in the American Dream Mall, Heavenly Flower.