Jenni 'JWoww' Farley: The Sweet Way Her Kids Inspire Her YouTube Channel
To many, Jenni 'JWoww' Farley is reality TV royalty from MTV's Jersey Shore: Family Vacation. But to two children, Farley is better known as Mom. During a phone call with Showbiz Cheat Sheet, Farley talked about the many ways her kids have inspired her ventures outside of reality TV, including her YouTube channel.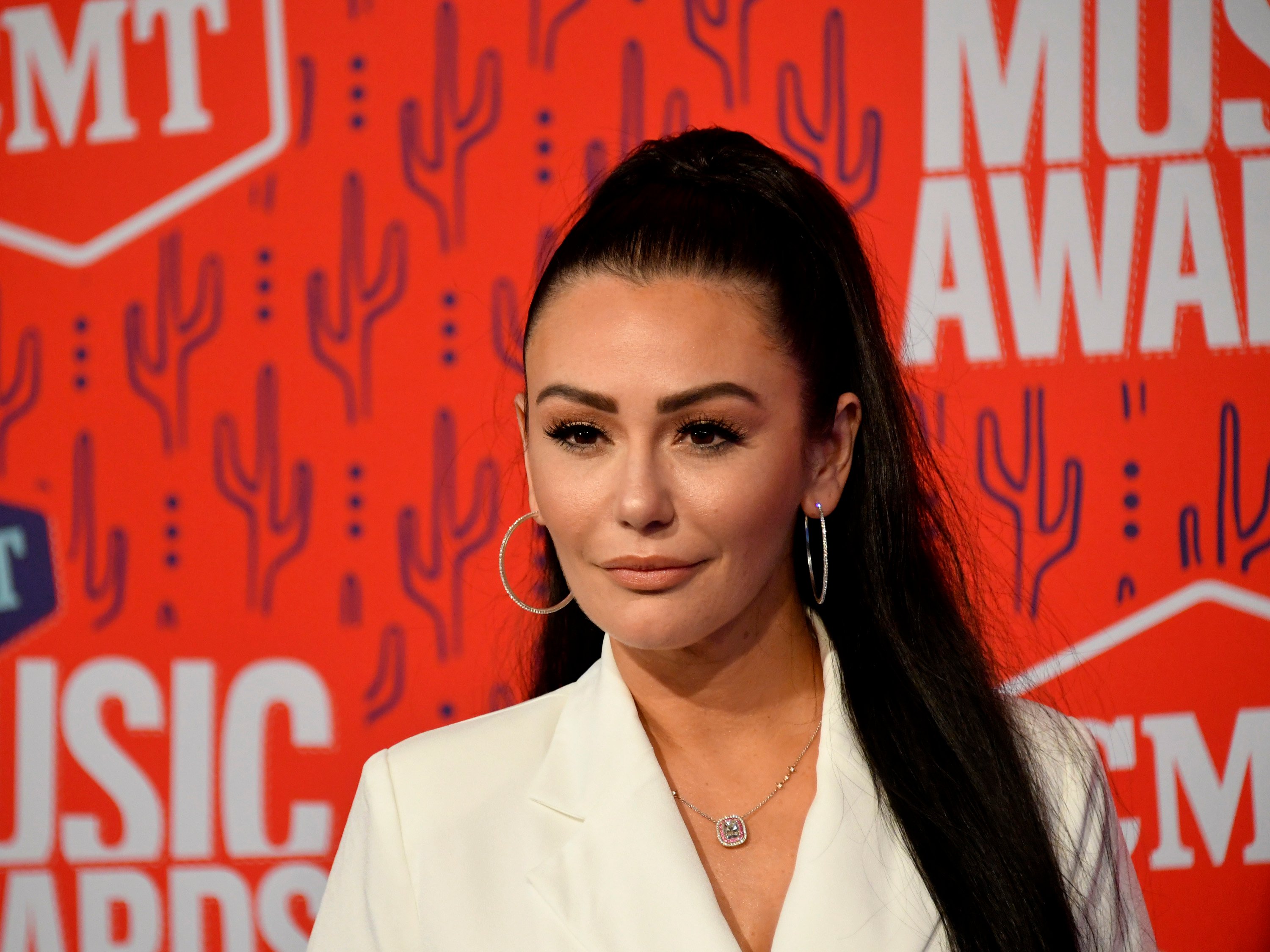 Jenni 'JWoww' Farley is the mother of 2 kids
Farley shares two children with her ex-husband Roger Mathews. Her pregnancies with Meilani and Greyson were both documented on Snooki & JWoww, Farley's spinoff series with Jersey Shore roommate Nicole "Snooki" Polizzi.
Today, Farley's daughter Meilani is 6-years-old. She will turn seven in July of this year. Meanwhile, her son Greyson is 5-years-old.
Jenni Farley's kids Meilani Mathews and Greyson Mathews inspire her YouTube content
When she's not filming for Jersey Shore: Family Vacation, Farley creates content for her YouTube channel. Often, Farley's content involves her two kids.
Farley's interest in YouTube spawned from her and Polizzi's work on Moms With Attitude. The web series was a spinoff of Snooki & JWoww.
"[Eventually Moms With Attitude] became cooking and then it became fun DIY [projects]," Farley explained to Showbiz. "Then it just naturally progressed into [my] YouTube. Now my kids just ask [to participate]."
RELATED: 'Snooki & JWoww': Where Can Fans Watch the 'Jersey Shore' Spinoff?
Farley says she and her children are constantly trying new recipes and other activities off camera. But Meilani and Greyson really enjoy working with their mom in front of the camera.
"We'll be making something and they're like, why isn't AJ, our videographer, here and why can't we do 'Hi, guys, welcome back?'" Farley continued. "JWoww" enjoys creating content with and for her children just as much as they like working with her. "I feel like it's a way that they're able to be in Mommy's world and feel like they're having fun and contributing," the reality star told us.
Do Jenni 'JWoww' Farley's kids know she's on 'Jersey Shore: Family Vacation'?
Farley's two kids have a bit of an understanding about what she does for work. "They kind of know that Mommy's on TV a little bit," she revealed to Showbiz. "Meilani [understands] more than Greyson."
For Farley, including her kids in a controlled setting like YouTube is her way of allowing Greyson and Meilani to feel involved, express themselves, and have fun. Oh, and "work with Mommy," of course!
Meilani Mathews inspires the 'Jersey Shore: Family Vacation' star in other ways
YouTube isn't the only outlet Farley's kids have influenced. Her most recent business venture, the Heavenly Flower mommy-and-me store in the American Dream Mall, was inspired by Meilani.
In the past, the mother-daughter duo worked together on a Fashion Nova partnership for their mommy-and-me line. One day, Farley says Meilani turned to her and said: "Mommy, I really want to have my own line with you."
Touched by her daughter's enthusiasm, Farley set out in search of the perfect backdrop for their project. After touring the American Dream Mall and learning about their desire to help dreamers like herself and Meilani, Farley knew she found the location of her first Heavenly Flower store.
"[During my first walk around the mall], the employees said they help with the design," Farley shared with Showbiz. "[The American Dream Mall] really wants to make sure that every store is successful, and they put their all into it because they believe in every store as well."
Stay tuned to Showbiz Cheat Sheet to find out what Farley's children inspire next! And tune in to Jersey Shore: Family Vacation every Jerzday at 8 PM EST on MTV.