Jenni 'JWoww' Farley Tells Us How She Fosters Young Writers; Find out How to Write for Her Blog Miss Domesticated
Most people know Jenni "JWoww" Farley as a reality star from MTV's Jersey Shore: Family Vacation. But before she became Reality Royalty, Farley was pursuing other avenues of entertainment like blogging and YouTube. During a phone call with Showbiz Cheat Sheet, Farley opened up about her blog, Miss Domesticated, and her passion for fostering young writers.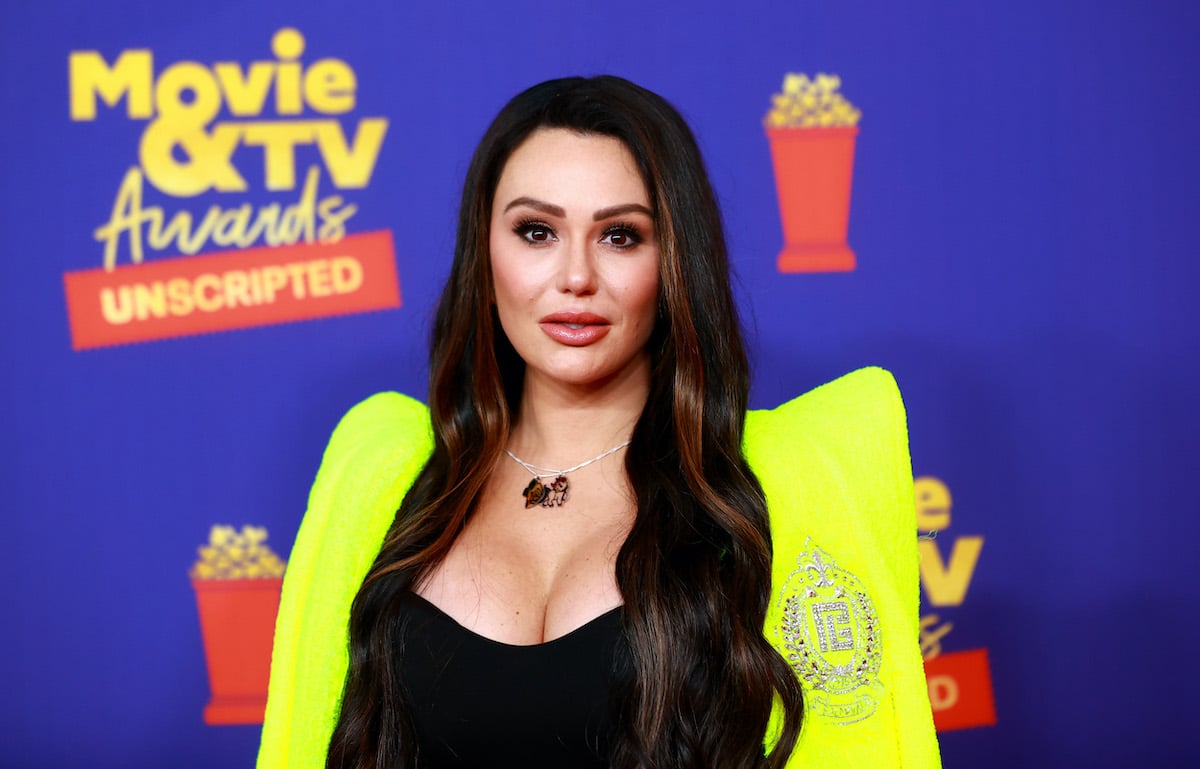 Jenni 'JWoww' Farley started her blog to give college students a 'chance to shine' 
Farley's blog Miss Domesticated was always something she wanted to do. "I was trying to find my niche with Facebook and articles," she told us. At the time, Farley saw several other companies producing content and thought she could do something similar for millennial women. "I always wanted to give someone like myself who was in college a chance to shine," she said. 
Miss Domesticated is Jenni Farley's 'millennial kick-a*s website' 
In a YouTube video from 2017, Farley took her followers behind the scenes of a shoot for her blog. "Miss Domesticated is my millennial kick-a*s website and we just started doing videos," Farley said at the time. 
"We don't hold back on Miss Domesticated," Farley says in the video, which features Nicole "Snooki" Polizzi and Farley's dear friend, Joey Camasta. That day, they were shooting a video about coming out as a gay man. 
At the time, Farley was producing a lot of video content with her now ex-husband Roger Mathews. Videos of the duo fishing, building campfires, and other partaking in other "domesticated" activities are still available on YouTube. Nowadays, Miss Domesticated focuses on writing, which is the reason Farley started the blog in the first place. 
Jenni Farley hires female bloggers to write for Miss Domesticated
As a 36-year-old mom, Farley says she's "not really in the know" anymore. "A lot of my writers are interns and women who want to express themselves," Farley explained to Showbiz. 
"I want to give these young 20-something-year-old females a chance for an internship, but also a chance to express themselves in writing," she continued. "Whether it's [covering] trends or being fashion-forward," Miss Domesticated writers produce content around various topics. 
Farley even allows her writers to do gossip-type posts. "As long as [what they're covering is] positive and they're fun articles, I allow [my writers] to do what they want to do," she clarified. 
The reality TV star shares articles from the Miss Domesticated site frequently. Whether she's tweeting about a drink recipe or sharing a trendy piece on her Instagram Stories, Farley proudly supports the work Miss Domesticated writers produce.
How to pitch 'JWoww's blog
For Farley, Miss Domesticated is all about producing fun, light-hearted articles. If you want to become a writer for Miss Domesticated, they're always accepting ideas from writers. To submit a pitch to Miss Domesticated, use the email on the site's contact page. 
Include ideas you have for blog topics, and don't forget to describe who you are and any writing experience you might have. Generally, Miss Domesticated publishes blog posts that fall under the following categories: celebrities, entertainment, beauty, fashion, lifestyle, food, animals, drinks, parenting, and travel. 
Stay tuned to Miss Domesticated for the latest from Farley's talented team of writers! Plus, don't forget to tune in to Jersey Shore: Family Vacation Jerzdays on MTV for more from Farley and her roommates.