Jenni 'JWoww' Farley Wanted This Artistic Career Before Joining the Cast of 'Jersey Shore'
There's more to Jenni "JWoww" Farley than meets the eye. Find out what the Jersey Shore roommate wanted to do as a career before becoming a reality TV star.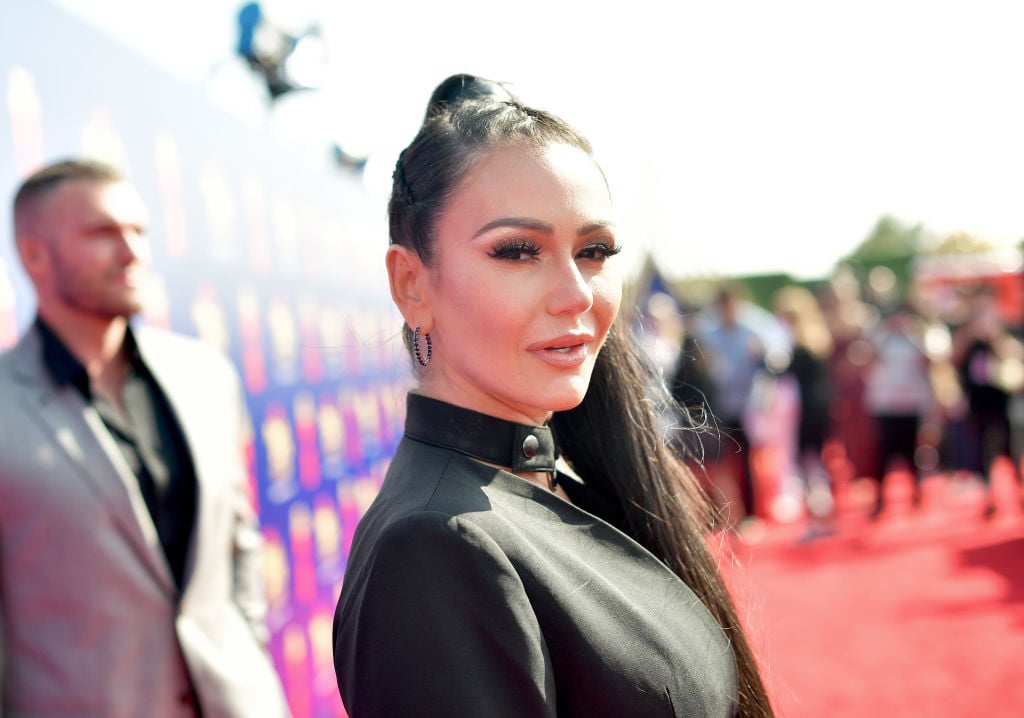 'Jersey Shore' changed Jenni's career path
Prior to being on Jersey Shore, Farley was working at various night clubs in New York City. At the time she was cast for Jersey Shore, Farley says she was working at Origins. "We used to have casting calls all the time for TV shows," she explains in a YouTube Video. 
RELATED: 'Jersey Shore': The Reasons Why Each Roommate Was Cast for the Show
When her best friend discovered Origins was hosting the casting call for Paris Hilton's reality series Paris Hilton's My New BFF, he begged Farley to try out with him. Farley filled out the application as a joke, but she got a very real call from casting about another show. "'We would love you for Paris Hilton My New BFF, but we have this guido show, and we would love for you to be part of it because we totally feel like you're a guidette,'" Farley said. At the time, she didn't even know what a guidette was. Two years later, after multiple phone calls and Farley investing in a video camera to film whatever footage producers needed before the series, Farley became part of the Jersey Shore family. 
'JWoww' is a talented artist
The mother of two doesn't just have a mean back-handed hook. Farley is a skilled drawer, too. Having to keep her kids entertained during their self-quarantined has proved easy for Farley. With some help from boyfriend Zack "24" Carpinello, Farley's two kids, Greyson and Meilani, are having a blast.
RELATED: 'Jersey Shore': Why Fans Are Against Jenni 'JWoww' Farley and Pauly DelVecchio Dating
During one of their quarantine projects, Farley demonstrated her drawing ability for fans. She enlists the help of her children to paint their play corner in the garage. Decorating starts with streaks of various colors on the wall until Greyson decides he wants a photo of Sonic the Hedgehog. After he asks mom for help, Farley uses a printed photo of the cartoon character to replicate it on her garage wall — by hand — perfectly. 
Jenni always wanted to work for Disney
"Right before I turned 21, I moved to New York because I had a dream of being an animator for Disney," Farley says in a "Story Time" YouTube Video. She references the Beauty and the Beast tattoo on her left arm, explaining how she attended the New York Institute of Technology (NYIT). "During that time, I was working at multiple places — one of them being a nightclub," she adds, recalling how she was cast on Jersey Shore.
"I wanted to work for Disney when I finished college because I love animation," Farley told Us Weekly. "I originally went to college to be a computer programmer. I'm a low-key geek. My senior year I had the option to graduate or go on Jersey Shore, and I decided to go on Jersey Shore instead of finishing my degree. I wasn't the greatest at animation."
According to Gawker, Farley's portfolio lived on a since-removed webpage on the NYIT website. On it, Farley's bio stated that she studied computer programming and always had a love of art. Her portfolio included still lifes, paintings, human figures, and sketches of cartoons like Piglet, Mrs. Potts, and Shrek. 
Now that she's done with Jersey Shore: Family Vacation, perhaps Farley will pursue more artistic endeavors.