Jenni 'JWoww' Farley Works Closely With KultureCity, Wants Autism Organization on 'Jersey Shore: Family Vacation'
Jenni "JWoww" Farley is the mother of two children, Meilani and Greyson Mathews. Her son Greyson was diagnosed with autism in November 2018, but Farley hasn't let his diagnosis limit his capabilities. Instead, she has invested her time in an organization that seeks to make the world more inclusive. Learn more about Farley's work with KultureCity and the dream she has to involve the charity in Jersey Shore: Family Vacation one day.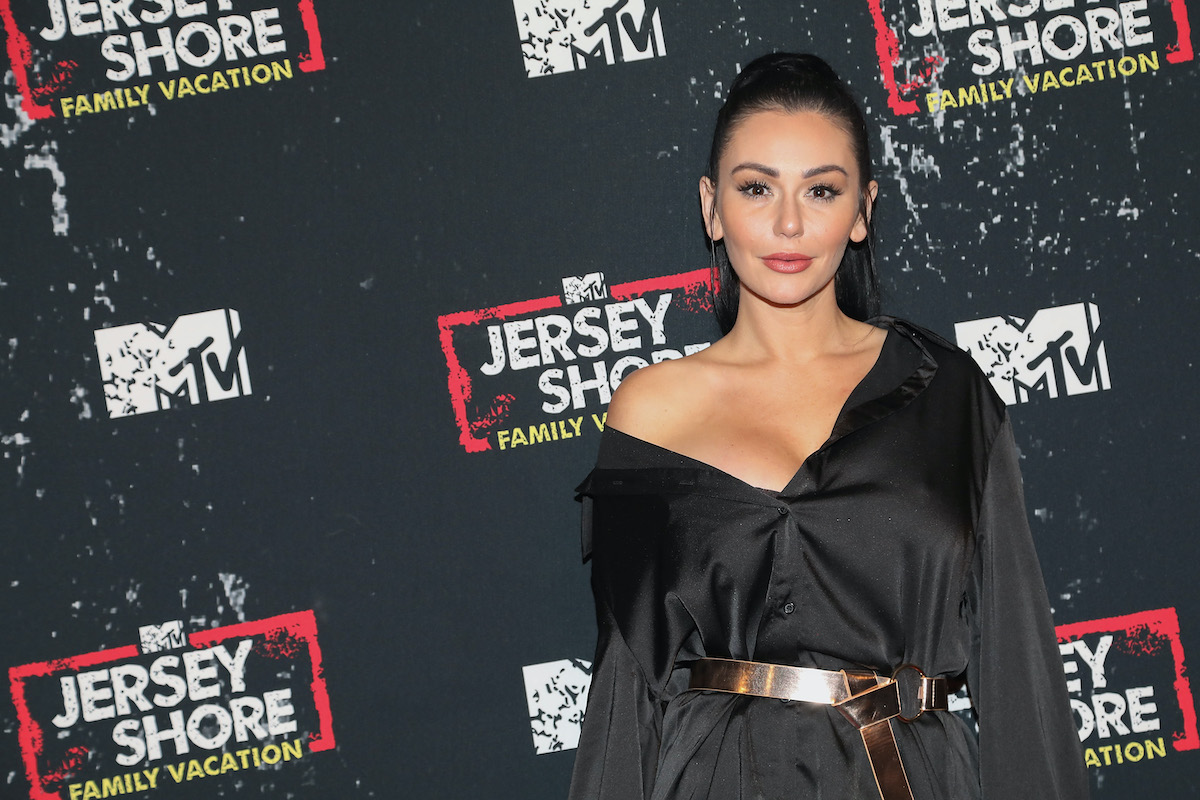 Jenni Farley's son Greyson Mathews has autism
Farley has been extremely open about her son Greyson's autism and obsessive-compulsive disorder (OCD). She keeps fans updated on Greyson's progress on her social media. "Greyson is killing it in his ABA [Applied Behavior Analysis] therapy," Farley explains in her latest YouTube update.
In the video, Greyson demonstrates his knowledge of the alphabet, numbers, colors, and more. "He's so advanced verbally [and] he makes perfect eye contact now," Farley adds. "[Now] we're working on his repetitive traits and his OCD traits."
Jenni 'JWoww' Farley works with KultureCity 
Farley has been a board member with KultureCity for what "feels like forever" — but in the best way. "It was such a meant-to-be situation," she told Showbiz Cheat Sheet over the phone. "It's such an incredible organization. I call it a family." 
The charity organization works to make everyone feel included, regardless of age or ability. "Inclusion is our number one priority, especially with my son," Farley added. "[KultureCity] came into my life when Greyson had a really bad experience at an airport." 
Farley remembers her son having a "freak-out moment" as they left the Orlando airport. "I had him diagnosed that day and I was taking him home," she told us. Greyson couldn't understand things like the TSA, waiting in line, and other security measures common in airports.
"He was non-verbal at the time, and when our flight was delayed, he just lost it," Farley recalled. "I didn't know how to handle the situation and everyone just stared and it was so uncomfortable." That's when Farley found KultureCity.
KultureCity offers sensory accessibility and inclusion in public spaces 
After Greyson's experience in the airport, Farley says he felt bad for him. "I wanted to protect him," the reality star said. That's when KultureCity stepped in. 
"They bring sensory inclusion certifications to airports, arenas, really anywhere," Farley explained to us. From businesses to restaurants and beyond, KultureCity trains various staff to be ready and helpful in situations like the one Greyson experienced. 
Their Sensory Inclusive™ Certification is available to venues, organizations, small businesses, or caring individuals who want to learn more about sensory needs and how to better engage with individuals with those needs.
'Jersey Shore: Family Vacation' episodes might feature a KultureCity event one day 
During our chat, Farley revealed the dream she has for KultureCity. "I haven't talked to anyone in the production world because of COVID, but when the world opens up again after this pandemic, I would love to do an event on Jersey Shore with KultureCity," Farley shared. 
In the past, Deena Cortese hosted a charity for Be the Match on Jersey Shore: Family Vacation. DJ Pauly D, Farley, and the rest of Cortese's roommates were at the event, which raised over $40,000 for the organization. Farley hopes to replicate this for KultureCity one day. 
RELATED: 'Jersey Shore: Family Vacation': Deena Cortese Defends Son on Social Media
"I would love [to host the event] at the American Dream Mall," Farley added. Her store, Heavenly Flower, recently opened in the East Rutherford, New Jersey location.
At this point, Farley says it's a big "wait and see" for a few reasons. For one, MTV hasn't picked Jersey Shore: Family Vacation up for another season — yet. But Showbiz Cheat Sheet is confident if the show returns for a season 5, a KultureCity event could be in the works — as long as it's safe to do so.