Jenni 'JWoww' Farley's Divorce From Roger Mathews Has Been Finalized and This Was Her Hilarious Reaction To The News
Jenni 'JWoww' Farley and Roger Mathews are officially divorced.
The couple has experienced many highs and lows throughout their three-year marriage and JWoww is now ready to leave her life with Mathews in the past.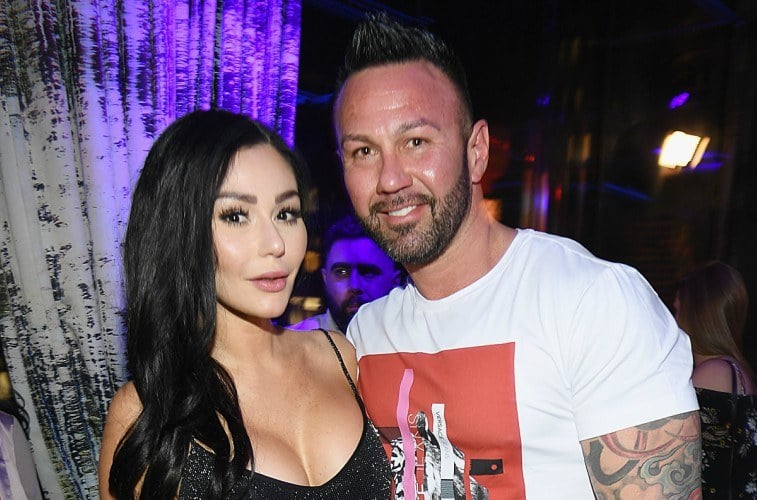 After learning of her divorce being finalized, the reality star took to Instagram to share her reaction and let's just say, she is not at all torn up over this news.
Farley embraced her inner Nicole Kidman
Almost a year after Jenni 'JWoww' Farley filed for divorce from husband, Roger Mathews, it has been confirmed that their divorce has been finalized.
Back in September 2018, the Jersey Shore star initiated the divorce proceedings citing "irreconcilable differences," after claiming that her relationship with Mathews had suffered for about six months prior to their split.
The documents detail Farley's desire to maintain "primary residential custody" of their two children, Meilani, 5, and Greyson, 3 and also requested Mathews provides child support, health insurance and funds for other health care expenses.
Now that the reasonable arrangements have been made, JWoww and Mathews are officially divorced.
"Jenni and Roger have reached an amicable conclusion and finalized their divorce," JWoww's rep told E! News. "They remain devoted to co-parenting their children in a happy and healthy environment and they both wish each other the best."
While the events leading up to their split had been pretty intense, receiving news of her finalized divorce was far from a sad moment for Farley.
On August 29, the reality star took to Instagram to share two photos that hilariously mirrored her reaction to this news.
The two photos were of Nicole Kidman beaming with relief as she walks out of, what is rumored to be, her finalizing her divorce from Tom Cruise back in the early 2000s.
JWoww captioned the iconic photos of the Oscar winner with the dancer emoji, making it clear that she is definitely celebrating no longer being married.
JWoww couldn't be happier with her life
While her divorce from Roger Mathews was a few months in the making, Jenni 'JWoww' Farley didn't waste any time moving on with a new man.
Shorting after splitting from her ex-husband, JWoww started dating Zack Clayton Carpinello, who she has known for a few years due to the reality star being friends with his sister.
Carpinello even attended Farley's wedding to Roger Mathews back in 2015.
Over the months, JWoww and Carpinello have showcased their love many times in public, more recently walking the MTV VMAs red carpet together.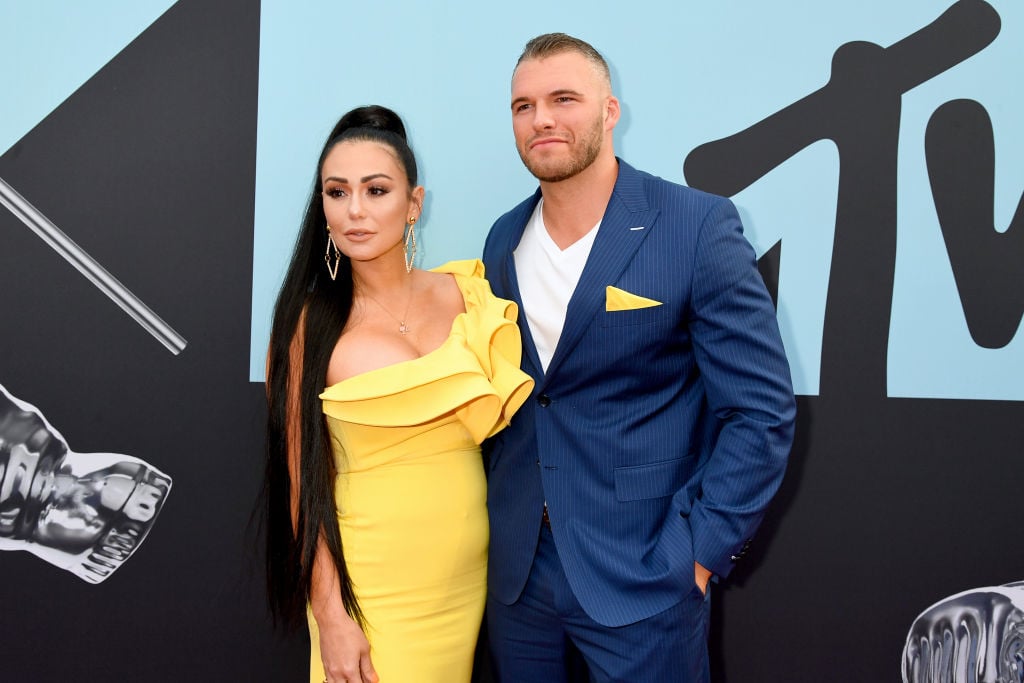 "I love everything about this woman," Carpinello told Entertainment Tonight during the event. "This is the strongest woman I know, in every way."
"Aw, I'm gonna blush," Farley chimed in. "I need a drink."
Farley then talked about how the couple's relationship evolved their first date back in February.
"It was semi-instant," she said. "It was perfect timing. He took me out on my birthday and we stayed in touch every day after. And actually, tomorrow is, like, six months since my birthday."