Jenni 'JWoww' Farley's Drink of Choice on 'Jersey Shore'
Jenni "JWoww" Farley is known for loving her tequila on Jersey Shore: Family Vacation, but that wasn't always her drink of choice! Find out what Farley would consume when she and her roommates would head out to the nightclubs in Seaside Heights on the original Jersey Shore.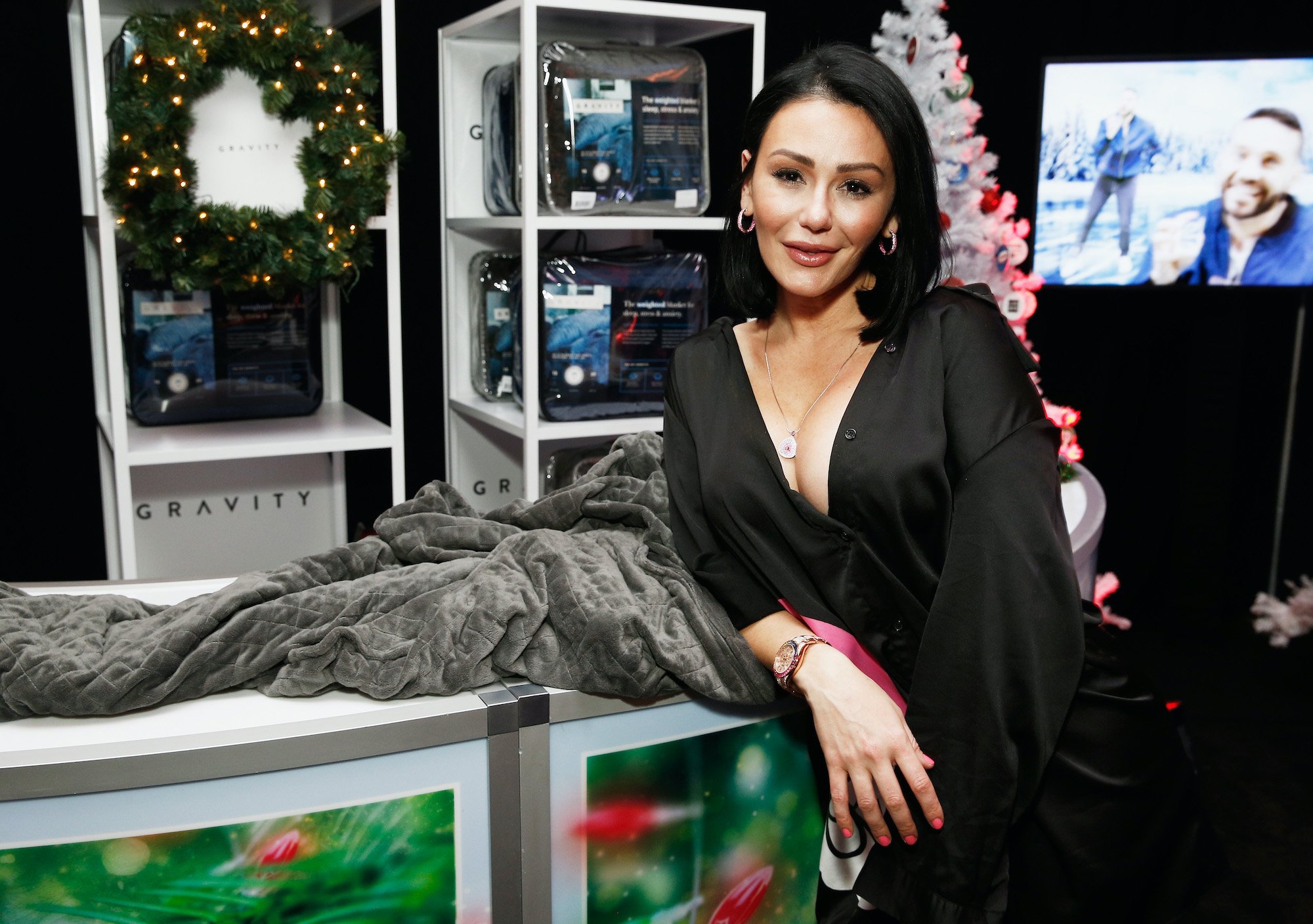 Drinking is one of the few things the 'Jersey Shore' cast is allowed to do
While filming for Jersey Shore, the roommates were limited in the activities they could take part in. That's because production had to go through a bunch of red tape to film anywhere in Seaside Heights, New Jersey. "The only thing we have is a book that tells us the places that we're allowed to film," Pauly DelVecchio told Bustle. "We tell the producers where we wanna go [and] we can't go alone." All of the nightclubs, bars, and restaurants seen on the show gave production permission to film there. 
Because they were so limited in where they could go, the cast would often get drunk at the house because it was easy. A former producer who worked on the first two seasons of the show said the cast drank so much because it was one of the only things they could do. "We limited personal phone calls to once a week," they shared on Reddit. "There was no television, no cell phones, no computers, no writing notes, no going off anywhere in private without a producer. Partying was their only form of entertainment." 
'JWoww' is a big fan of tequila 
As documented on Jersey Shore: Family Vacation, Farley has a proclivity for tequila. Farley's modern day drink of choice might be her best friend, but it has also been her enemy. The infamous night Zack "24" Carpinello got a little too friendly with Angelina Pivarnick, Farley was passed out between his legs, thanks to tequila. 
It seems Farley has since made up with her old friend. She recently shared a recipe for a "skinny" margarita on her Instagram. "It's summer and for me that means celebrating with Tequila Tuesdays," she captioned the video. "Today, I'm showing you how to make my favorite skinny margarita that is not only delicious but less calories!" Fans can likely look forward to more tequila-inspired recipes from the Jersey Shore star. 
Farley's go-to drink wasn't always tequila 
Back on the original Jersey Shore, Farley had an entirely different drink of choice. "I would drink, like, four Long Island Iced Teas and be cross-eyed," Farley told Vulture. Once she consumed her Long Islands, Farley said she would have "five or six shots." Her favorite shot? "Lemon drops." Farley said she was often nauseous afterward and "hugging the toilet for eight hours" the following day. Now, it seems like Farley is more fond of tequila and a better grip on staying hydrated between beverages!