Jennie Nguyen of 'The Real Housewives of Salt Lake City' Pops Off at Mary Cosby, 'Just Keep Your Mouth Shut'
The Bravo series The Real Housewives of Salt Lake City has been in the spotlight since Jen Shah's arrest in early 2021, but while the first season was calmer, this season is filled with drama. So far this season, Jen Shah and Lisa Barlow have been front runners for the Most Dramatic award, but this week it looks like newcomer Jennie Nguyen is throwing her name into the hat.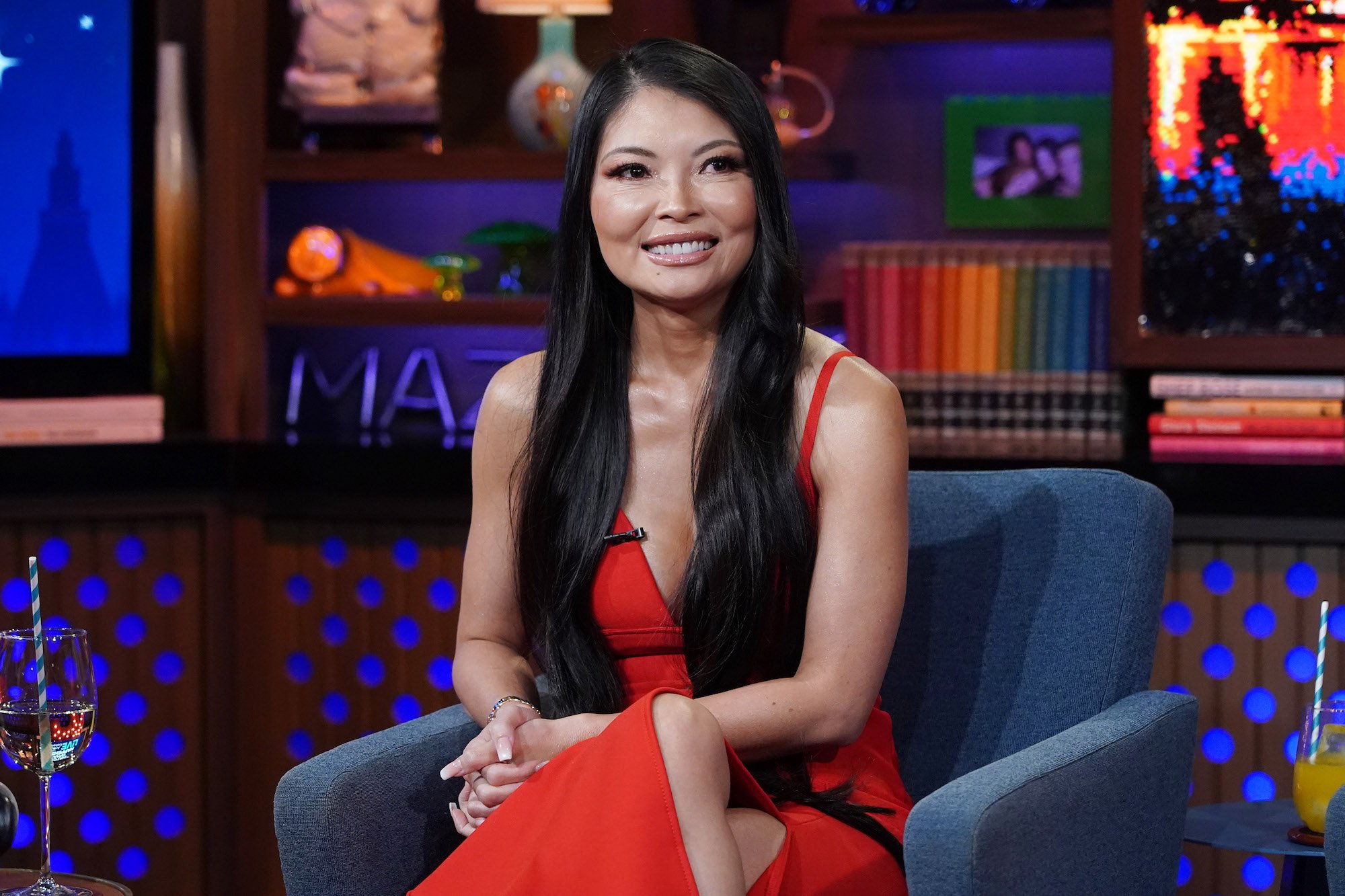 Who is Jennie Nguyen on 'The Real Housewives of Salt Lake City?'
Jennie is a new housewife this season, and so far, most of her storyline revolves around her husband, Duy's, desire to have more children. Jennie has told Duy repeatedly in front of the cameras that she wants no more children as he's in his 50s and she's in her 40s. The couple already shares three children together. 
In one clip, Jennie is seen confessing to Heather Gay, her Real Housewives of Salt Lake City co-star, that she's had a total of 13 pregnancies but only 3 living children. At one point, her husband proposes the idea of a sister wife, and Jennie does not take kindly to the suggestion. The tension between her and her husband then carries over to the show's other women when they head out to go snow tubing for the day.
Jennie Nguyen tells Mary Cosby to 'just keep your mouth shut'
Mary Cosby had had fans focused on her questionable practices as a pastor. Last season when she was overheard criticizing some of her church members. She and Jen Shah consistently butted heads in The Real Housewives of Salt Lake City Season 1, but the two haven't been seen together very much this season.
When The Real Housewives of Salt Lake City women set out to go snow tubing for the day, Mary rented a limo as their transportation. On the drive, Mary first snapped at Lisa because she was under the impression Lisa was insinuating she was dumb. The two exchanged heated words. If that wasn't enough, Mary got into a confrontation with Jennie once they arrived at the slopes.
Jennie, who had had enough of the bickering, shouted for everyone to "shut the —- up." Mary took offense to her language. It wasn't long before the two were shouting at one another. Jennie was clearly still agitated from the conversation with her husband about having more children.
She continued to fire back at Mary, "This is how I talk, if you don't like it you don't have to listen. It's not a good day for me, so don't even start with me. I don't care about what you thinking, Mary. So just keep your mouth shut!"
Mary Cosby and Jennie Nguyen are feuding on Twitter
It doesn't look like Mary and Jennie are friends, even after the show has finished filming. Recently the two were locked in a Twitter brawl regarding comments Jennie made during an interview. In the now-deleted tweet, according to Page 6, Mary fired off at Jennie, "Shut up Jennie. Go sit down learn to be honest! Don't say nothing else to me! I promise you mind your business."
For those waiting for the two women to make amends, don't hold your breath. New episodes of The Real Housewives of Salt Lake City air on Sunday nights on Bravo.