How Long Have Jennifer Aniston & Adam Sandler Been Friends And What Movies Are They In Together?
Jennifer Aniston and Adam Sandler are two of the biggest names in Hollywood. Here's a look at their friendship and their shared films.
Plenty of co-stars do press together. While most tend to get along, there is sometimes a stiffness there if they aren't close who haven't spent much time together. This definitely isn't the case for Jennifer Aniston and Adam Sandler, two of the most popular actors of the last two decades. Right now, they're promoting their new movie. Here's what you need to know about how they met and what projects they've worked on together.

This is how they met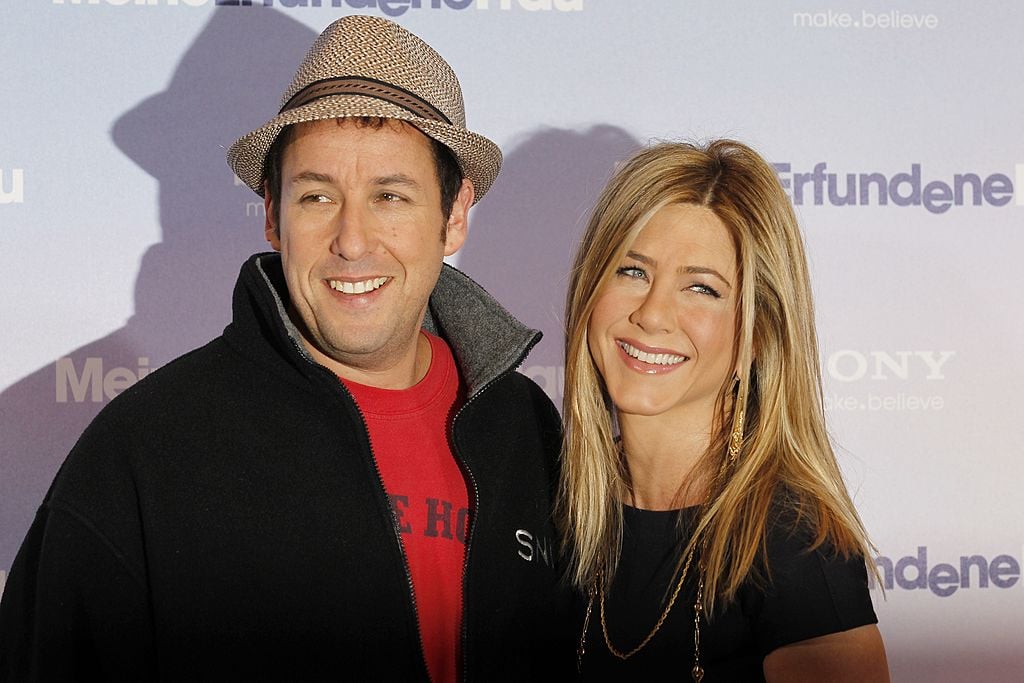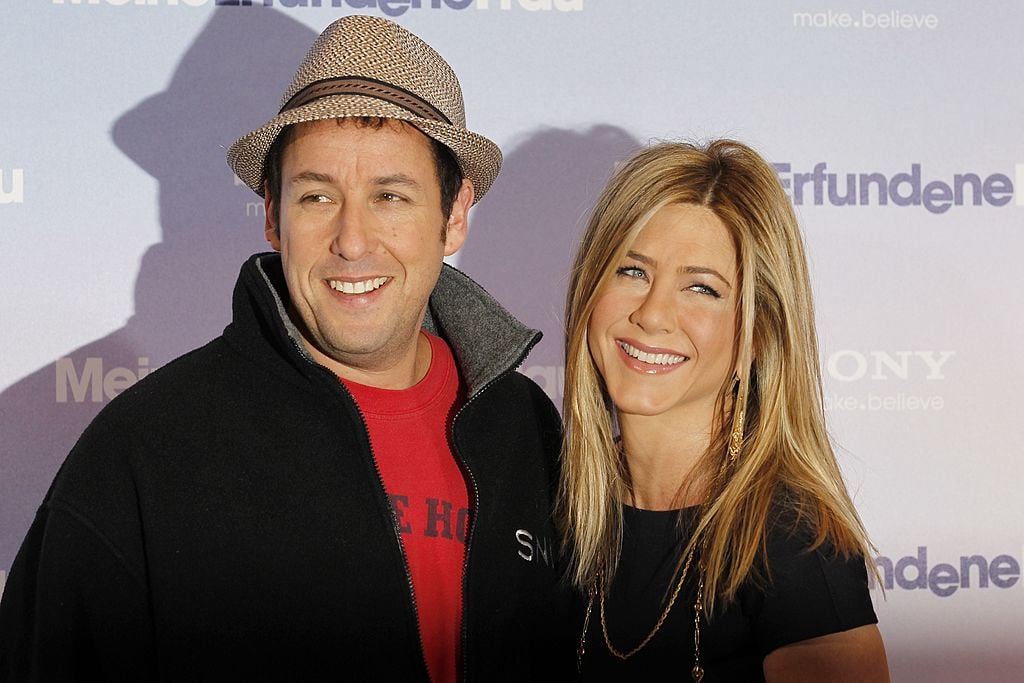 These two have known each other for a very long time. Speaking on Jimmy Kimmel Live, Aniston reveals that they first met at Jerry's Deli, a famous Los Angeles establishment, in the 1990s. She doesn't reveal exactly what year, but agrees when Kimmel declares, "You were friends before Friends."

The circumstances of their meeting were also unconfirmed, but according to Sandler, they had breakfast, and Aniston was dating one of his friends. He didn't say who, but he did mention that his frequent collaborator, Allen Covert, was there.

They're still very close friends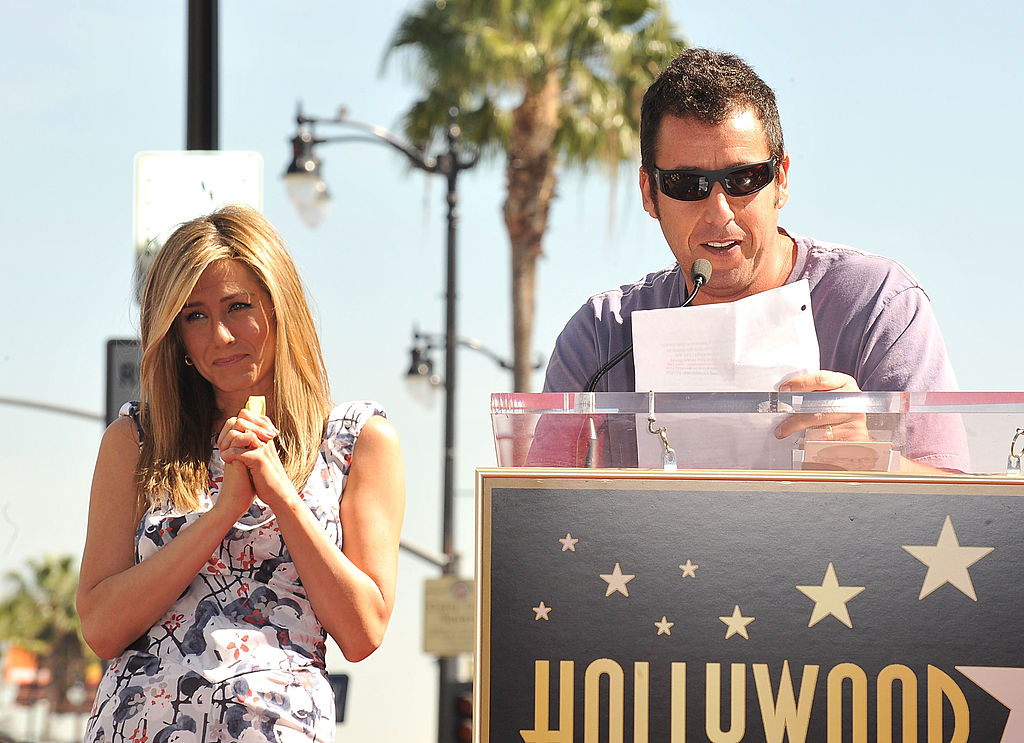 Despite how many years have passed, Aniston and Sandler have stayed close. Sandler confirms that they know one another's families (Sandler is married with two children), and Aniston says, "We must have been real family in another life." Sandler even spoke at Aniston's Hollywood Walk of Fame Star Ceremony in 2012.

Clearly, they really do care about one another, in addition to having great chemistry as co-stars. Aniston and Sandler riffed off of each other, joking about partying, endorsement deals, and much more. And Sandler said that his daughters, Sadie and Sunny, would spend time hanging out with Aniston while filming their latest flick in Italy.

What movies have they been in together?

Aniston and Sandler have been in two movies together. The first was 2011's Just Go With It. Sandler plays a man who has been jaded by heartbreak, and now conducts schemes to get women to sleep with him. His best friend, Katherine (Aniston), agrees to help him out with one of them. They end up falling for one another.

Now, the two are playing an average couple who end up in a difficult situation. In Murder Mystery, which is part of Sandler's major deal with Netflix, the Spitzs go to Italy and find themselves on a yacht. They then become suspects after the owner is murdered.

Who is Aniston dating?

While her co-star has been happily married since 2003, romantic life has always been a huge topic of discussion in the tabloids. She has been in two high-profile marriages: With Brad Pitt from 2000-2005 and Justin Theroux from 2015-2017.

As far as the media concerned, Aniston isn't dating anyone right now. In addition to her ex-husbands, she has dated celebrities such as Vince Vaughn, John Mayer, and Gerard Butler. Aniston does, however, have a tight group of friends, including Courteney Cox and Kimmel's wife, Molly McNearney, who she considers part of a "soul cluster." It seems like she's doing just fine without a beau right now.