Jennifer Aniston Admits That She Once Had Superhero Aspirations
Jennifer Aniston is having a pretty good year. The 50-year-old actress is involved in a wildly successful streaming project for Apple and even picked up a Screen Actors Guild Award for her work. It was her first award from the guild in 25 years. In the next year, Aniston also has an upcoming film and a currently untitled project to work on. Things are looking good, but apparently, there is one role that Aniston always wanted to play, and at 50, she thinks it's probably too late to make that dream happen. Aniston wanted to be Wonder Woman.
Jennifer Aniston wanted to be Wonder Woman
Gal Gadot has absolutely shined as Wonder Woman. In fact, Gadot has amassed quite the fan club thanks to her portrayal of the superhero, but apparently, Aniston really would have liked to take a crack at it. Aniston might be known best for her comedic roles, but she can do drama and action, too. So why didn't she ever get the chance to take on such a part? Frankly, the timing just wasn't right.
According to Cinemablend, if the comic book movie genre had taken off in the 1990s or even the early 2000s, Aniston probably could have lived out her dream as Wonder Woman. That wasn't to be, though. The genre really got its start in 2008 and has hit its stride far more recently. Now at 50, Aniston probably won't be a superhero on screen, but that doesn't mean she's unhappy with her current career. The Morning Show is a hit, and there are still talks that a Friends reunion could happen. We all think Aniston will eventually get over never being cast as a superhero.
What was Jennifer Aniston's breakout role?
Aniston has had a pretty illustrious career. Over the years, she's collected television credits, movie credits and directing and producing credits. Her IMDB profile reads exactly as her career is; prolific, but apparently, her start in the industry wasn't all that great. Aniston told People that she dealt with a lot of naysayers early on in her career. In fact, she claims her own family members said she'd never make a dime as an actress. Well, she's made more than a few dimes and it didn't take terribly long for her breakout role to come along.
Aniston is best known for portraying Rachel Green on Friends. As the spoiled daughter of a Long Island surgeon, Rachel sets out to make it on her own, with a little help from her friends, after bailing on her wedding. For 10 seasons, fans laughed, cried and cheered Rachel on. Aniston will likely always be best known for the iconic role that she landed at just 25.
Why is Aniston so beloved?
It's been 25 years since the premiere of Friends and 15 years since the show wrapped its final season. While several of the cast members have gone on to rack up more acting credits, none of the stars are as beloved as Aniston, or so it would seem. So why is she so universally liked?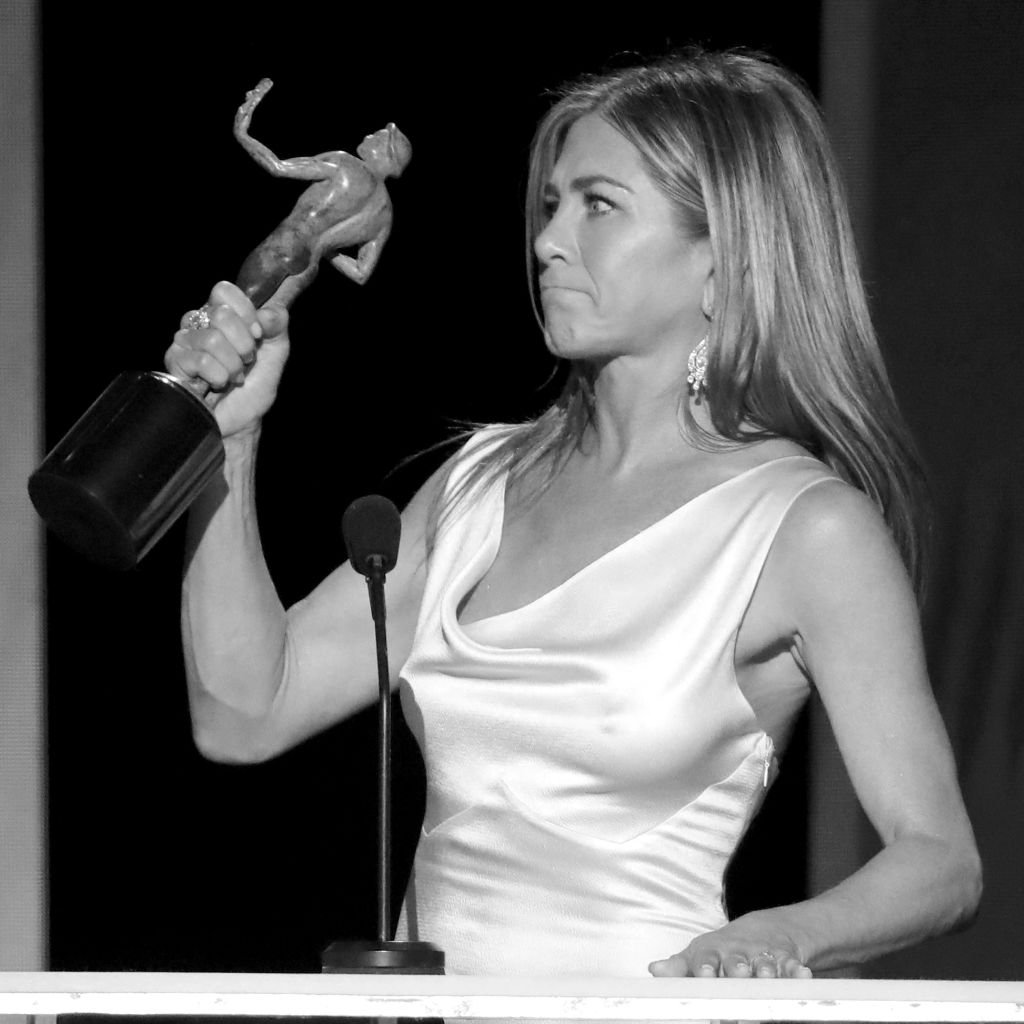 It's hard to say what draws everyone to Aniston, but her easy-going nature and somewhat disastrous love life may make it easier for the average person to feel connected to the A-lister. Aniston was famously dumped by Brad Pitt when he started an affair with Angelina Jolie on the set of Mr. and Mrs. Smith, although Jolie insists she's never slept with a married man. Her second marriage, to Justin Theroux, ended rather suddenly, too. She also had pretty public relationships and breakups with John Mayer and Vince Vaughn.
The fact that Aniston doesn't seem to get a happy ending, but still remains upbeat is kind of refreshing. Maybe her happy ending is coming, though. We don't know just yet, but it's interesting to see an A-list star who is willing to admit that there are projects left that they still desperately want to do.