Here's Why Jennifer Aniston And Brad Pitt Laughed About the Dating Rumors After Their SAG Awards Reunion
Actors Jennifer Aniston and Brad Pitt are rumored to be dating again following their SAG Awards reunion. Here's why they find the situation laughable.
The only thing we like more than a Hollywood romance? A Hollywood romance that's been rekindled. If many had their way, Brad Pitt and Jennifer Aniston would be together once again. And after their recent reunion, the hype around them is more intense than ever. So how do the actors themselves feel about it? Let's find out.
Jennifer Aniston and Brad Pitt were married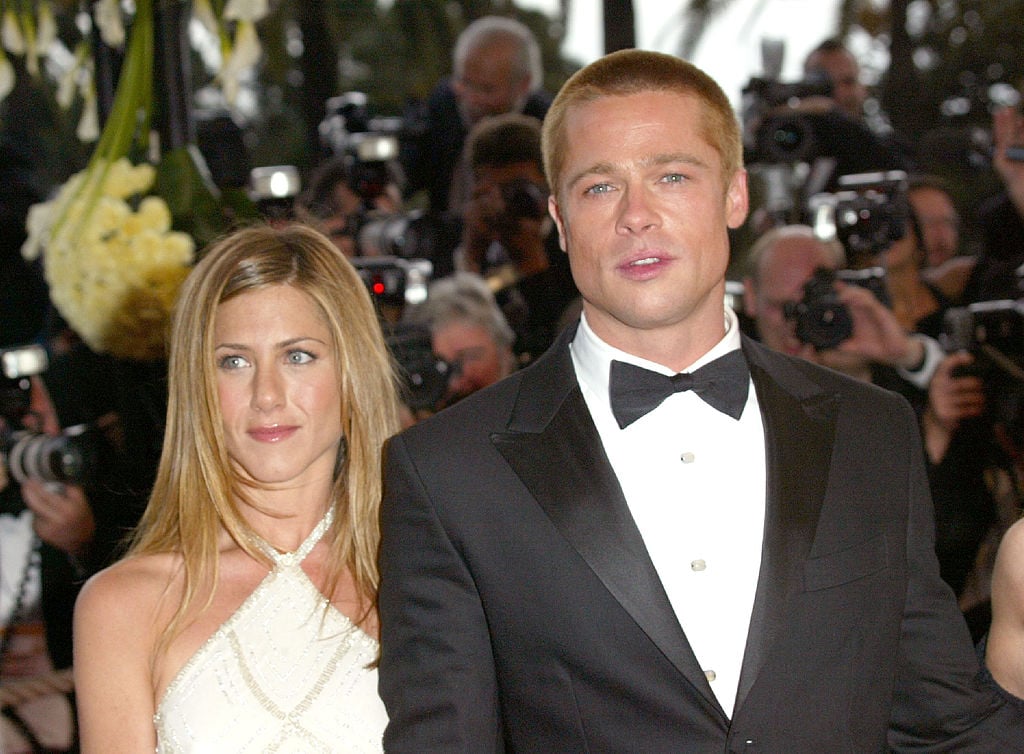 One of the most famous couples around the turn of the century was none other than Pitt and Aniston. She was starring on Friends and beginning to break out on the big screen, while his film career was at an all-time high. They began dating in 1998 and were married in 2000.
But as the tides began to turn in their professional lives, with Aniston leaving Friends behind and Pitt turning behind the camera with his production company Plan B Entertainment, their relationship came to an end. Their separation announcement and divorce proceedings all happened in 2005.
Both have been through breakups since their own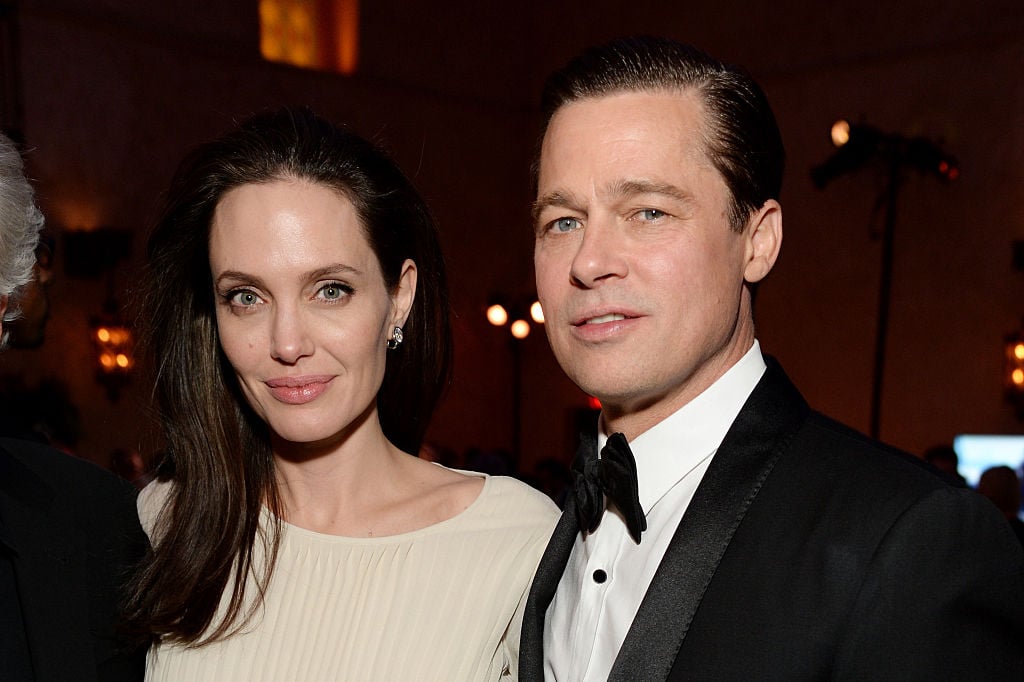 Shortly after they split up, Pitt was linked to his Mr. and Mrs. Smith co-star, Angelina Jolie. He adopted her son, Maddox, and together, they added five more children to their family, three through birth and two through adoption. After marrying in 2014, Pitt and Jolie split in 2016, divorcing in 2019.
Meanwhile, Aniston remained without a high-profile relationship for several years. In 2011, she and actor Justin Theroux were spotted together, getting engaged the next year. They got married in 2015 but separated in 2017.
They reunited at the SAG Awards in 2020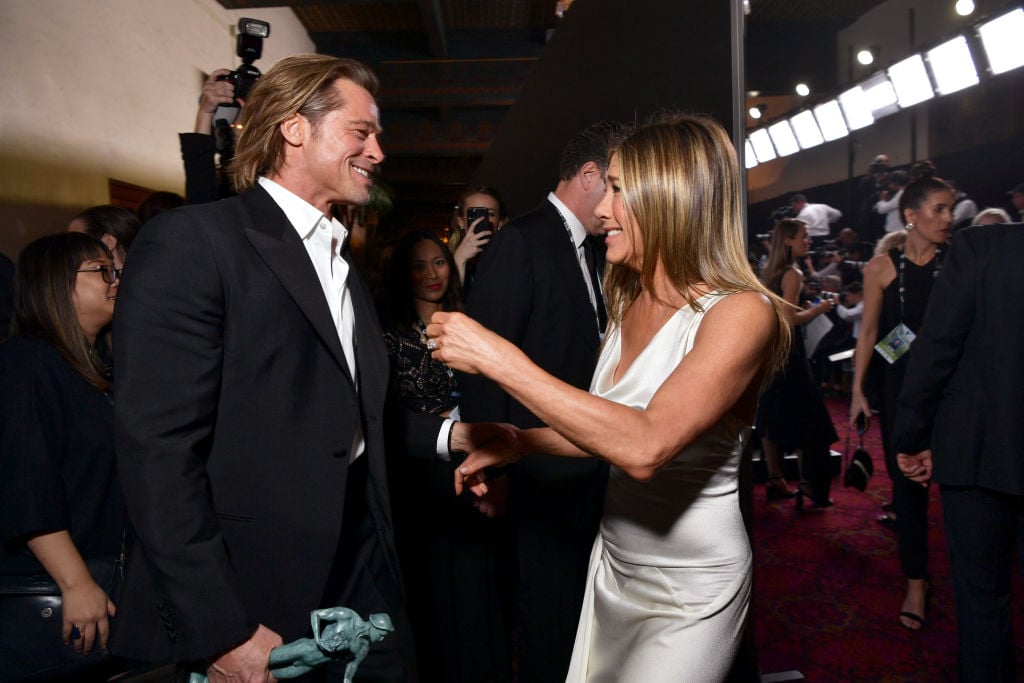 With their divorces lining up so well, many began to suspect that Aniston and Pitt were getting back together (though with no real proof of this). A public reunion was exactly what the fans wanted. And, on Jan. 19, 2020, at the SAG Awards, they got it.
Prior to "the moment," Aniston called the attention around their possible reunion "hysterical." She then joked, adding "But what else are they going to talk about?" Pitt responded later at the Santa Barbara International Film Festival, saying that he was "blissfully naive" of the chatter on the internet.
How Aniston and Pitt feel about the rumors
Of course, this reunion kicked the rumors about them getting back together into high gear. But according to most of Entertainment Tonight's sources, that's not likely to happen any time soon. One said, "Neither of them are seeing anyone else seriously but as of right now they're just friends."
Another source said that Aniston, "has been careful about being photographed with Brad since they started getting friendly again to avoid starting rumors." As for their feelings on the inevitable ones that continue to circulate? "They have both laughed a bit about it." So while we keep on dreaming, these A-listers are happy to chuckle at us and our obsession.