Jennifer Aniston Claimed the 'Friends' Reunion Was 'Brutal'
They say you can't repeat the past, but for stars from hit television shows that have since ended, that's not entirely true. Friends has the honor of being one of the most famous and beloved sitcoms of all time, and the fans' fervent obsession with continued glimpses into the lives of both the cast members and the characters they portrayed means that the show has never truly been left in the past.
While chances to see a reunion between the stars who last shared a set nearly two decades ago may be fun for fans of the show, at least one actor found the experience "brutal." Here's what Jennifer Aniston, who rose to fame portraying Rachel, had to say about reuniting with her co-stars. 
Playing Rachel defined Jennifer Aniston's career
Fan-favorite Rachel Green showed tremendous growth over the course of Friends' 10 seasons. Aniston grew right along with her character, and the portrayal helped launch her into superstardom. Arguably the most successful of the cast post-Friends, Aniston leveraged her recognition from the series into a bona fide A-list career that spans both television and film. 
Prior to landing the part of Rachel in 1994, Aniston had seen recurring roles in series like Molloy and the short-lived Ferris Bueller TV show. As Friends exploded in popularity, Aniston was careful to position herself in a way that left her poised for broader success.
She was soon taking on film roles in comedies like Picture Perfect (1997) and Office Space (1999). By the time that Friends wrapped up in 2004, she had many roles under her belt and was prepared to take the logical next step into movies like The Break-Up (2006), Friends with Money (2006), and Marley & Me (2008). 
Reuniting with the 'Friends' cast was 'brutal' for Jennifer Aniston
While playing Rachel helped define and launch Aniston's career, it wasn't easy to step back in time to revisit the part for the reunion. As the St. Louis Post-Dispatch reports, Aniston opened up about the difference between her expectations and reality when she went on Literally! with Rob Lowe. 
"In your mind you think, 'Oh, this will be really fun to time travel.' It turns out, ooh, ouch, it's kind of hard to time travel," Aniston reflected. At one point calling that reality "brutal," Aniston added, "It's nostalgic in a way that's kind of also a little melancholy. Cause a lot has changed, and we have all gone down different roads. Some easy and some not so easy for each of us." 
Time marches on, and returning to the set with the people who used to be a constant presence in her day-to-day life was a stark reminder of that — even if it was also a chance to catch up and relive some of the best parts. 
Jennifer Aniston returned to television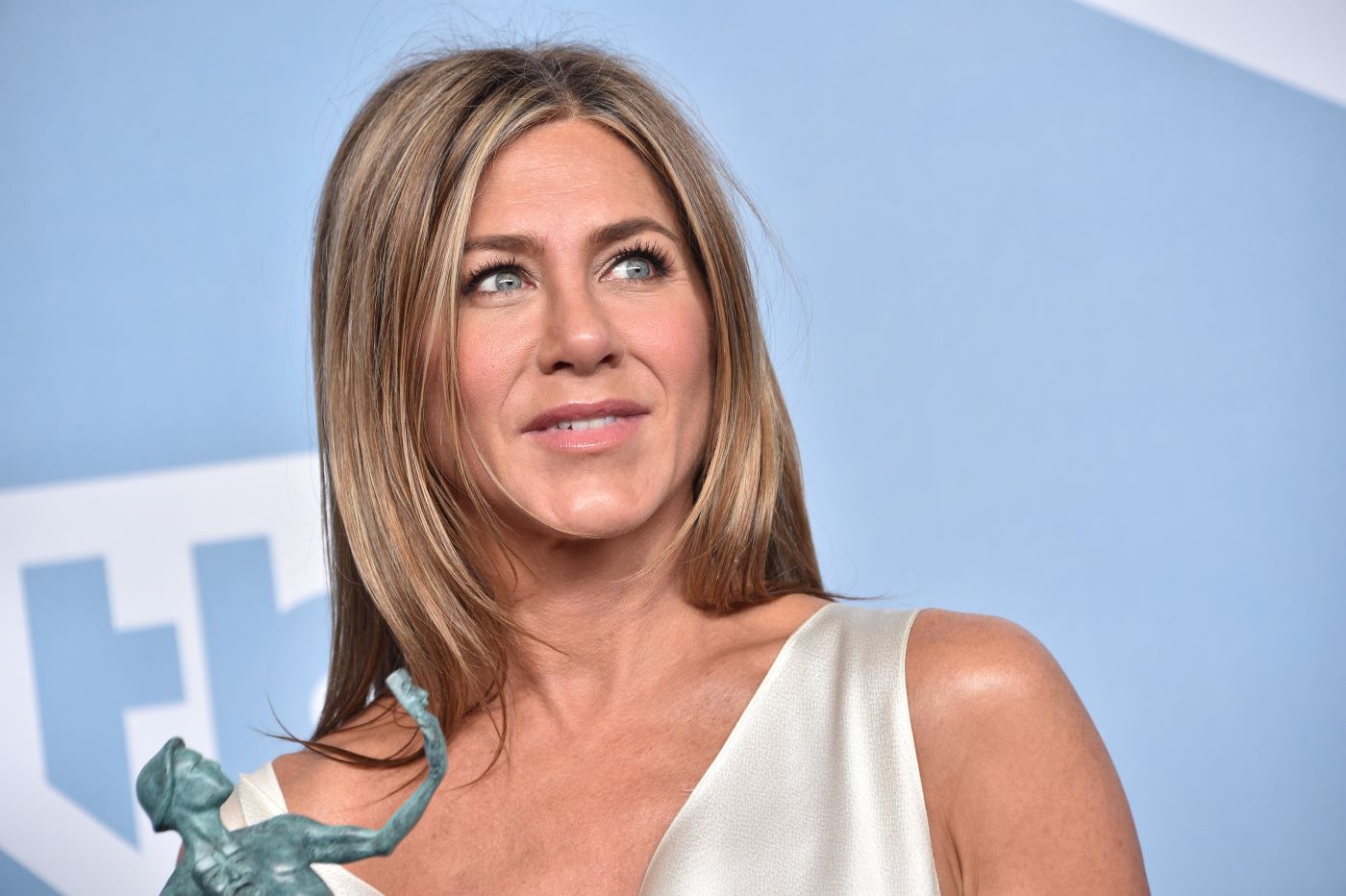 Following her time on Friends, Aniston's career seemed firmly planted on the big screen for several years. More recently, though, she did return to television with a starring role in The Morning Show, a series on Apple TV in which Aniston stars alongside Reese Witherspoon to explore the lives of the people who bring us morning news shows. The show premiered in 2019 and has run for two seasons, earning itself one Emmy Award and plenty of accolades. The possibilities for Season 3 have fans excited, especially since the show is topical and responds to real-life news events. 
Meanwhile, Aniston also has film projects in the works. Murder Mystery 2 is in pre-production and will have Aniston reprising the role of Audrey Spitz from the original 2019 film. She is also set to star in Hail Mary, an upcoming film about real-life former Miss USA contestant Denise White and her career as a sports manager.