Jennifer Aniston Fans Are Disgusted by a 'Creepy' David Letterman Interview From the '90s
Jennifer Aniston has been in the spotlight for over 30 years.But this creep interview with David Letterman is horrifying to watch.
Jennifer Aniston has been in the spotlight for over 30 years. The Friends alum is known for her role on the iconic sitcom and her roles in various movies like Along Came Polly and Horrible Bosses. More recently, she's starred in the hit Apple TV + series, The Morning Show.
Over the course of her career, the now, 52-year-old has handled herself with dignity and grace, even when others haven't. Now, Aniston's fans are horrified following a resurfaced interview with her on The Late Show with David Letterman.
Amid the #MeToo movement and documentaries like Framing Britney Spears, there is complete outrage about Letterman's past treatment of female celebrities.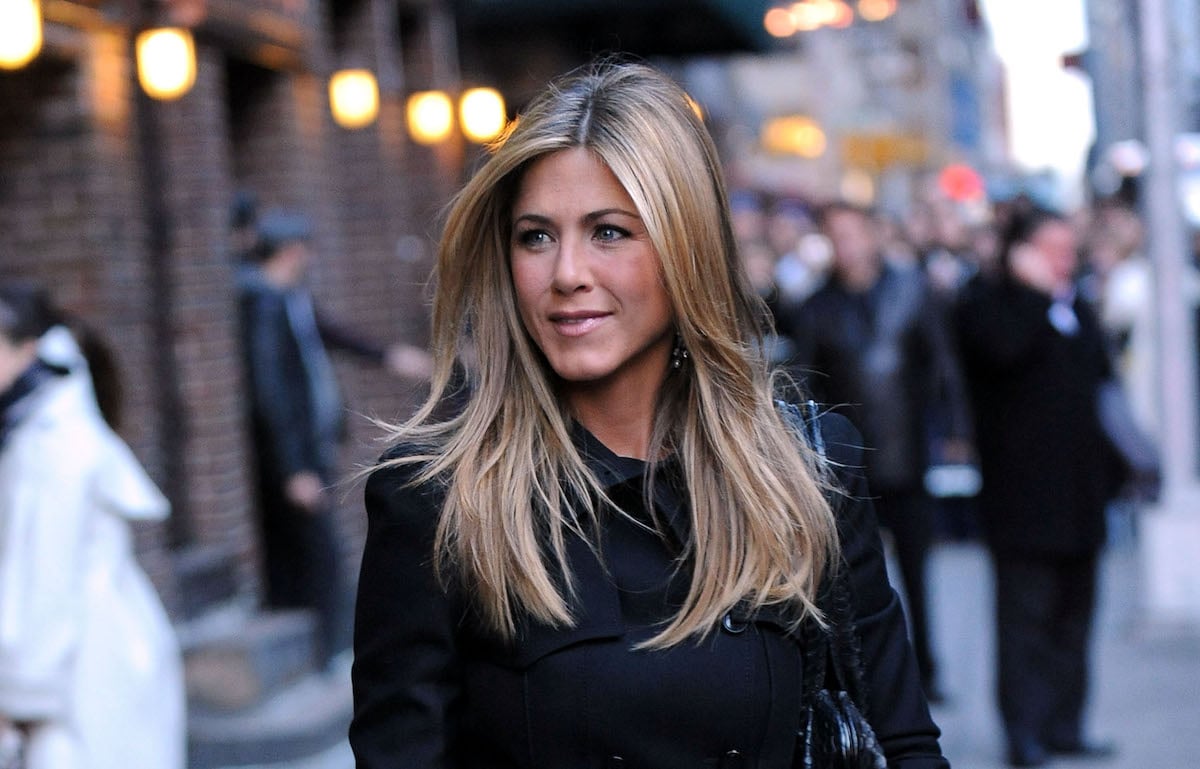 How did Jennifer Aniston become famous?
The daughter of actors John Aniston and Nancy Dow, Aniston knew that acting was in her blood from a young age. As a child, she performed in local theater productions. However, her big break did not come easy for her. In the '80s, she struggled to find work in Hollywood, so she supported herself with telemarketing jobs and work as a waitress.
By the early '90s, Aniston gained a bit of tracking with roles in B-list films like 1993's Leprechaun and a slew of critically panned TV shows. However, her big break came in 1994 when she snagged Rachel Green's role on NBC's Friends.
From there, Aniston's success skyrocketed. She was a household name overnight, with people emulating everything from hair to her style. Nothing has been the same since.
Jennifer Aniston fans are disgusted with David Letterman after a creepy interview resurfaced
In 1998 at the height of her fame and amid the success and frenzy of Friends, Aniston appeared on The Late Show with David Letterman to promote her movie Object of My Desire. At one point the interview goes completely off the rails, leaving Aniston visibly uncomfortable.
Letterman randomly goes the off-topic saying, "Forgive me if this is rude, I just want to try one thing." He then swivels his chair right up against Aniston's, lays a hand on her neck, and begins sucking on a strand of her hair. Shaken and horrified, the Bruce Almighty actor shrieks, "What are you doing?!" Finally removing the strand of hair from his mouth, the now 73-year-old talk show host hands Aniston a tissue so that she can dry the strand of her hair that is disgustingly covered in Letterman's saliva.
Having unearthed the 23-year-old clip, Aniston's fans are absolutely horrified. They are calling the clip misogynistic, rude, creepy, and everything in between.
David Letterman is under fire for his past-treatment of female celebrities
It appears that Letterman's treatment of Aniston is not at all an anomaly. He is being held to task for his past treatment of female celebrities in general. In one interview, he urged Madonna to kiss a random male audience member, to which she responded by calling him a "sick f**k."
In an interview from 2013, Letterman can be seen pressing Lindsay Lohan about her mental health and addiction. At one point, he asks, "Aren't you supposed to be in rehab now?" In a 2007 interview with Paris Hilton, the host repeatedly asks her about a stint in prison. Though she tries to shift the conversation numerous times, Letterman doesn't let up. At one point, the heiress says, "You're hurting my feelings. Can we please stop talking about it?" In a 2004 interview, Letterman opened his interview with Christina Aguilera by calling her "terribly exotic" and then began badgering her about her body piercings until she begged him to move on.
In 2019 Letterman addressed some of his sexist and predatory past behaviors, "I felt horrible because who wants to be the guy that makes people unhappy to work where they're working?" he told Vanity Fair. "I don't want to be that guy. I'm not that guy now. I was that guy then."