Jennifer Aniston Finally Responds to 'Friends' Fans Who Hope She Is Dating David Schwimmer
Jennifer Aniston finally responds to fans of Friends who remain hopeful she is dating former co-star David Schwimmer. The longtime pals, co-stars for 10 years on the NBC smash sitcom, thrilled fans during the show's reunion special. Aniston and Schwimmer admitted that at one time, they had a crush on one another.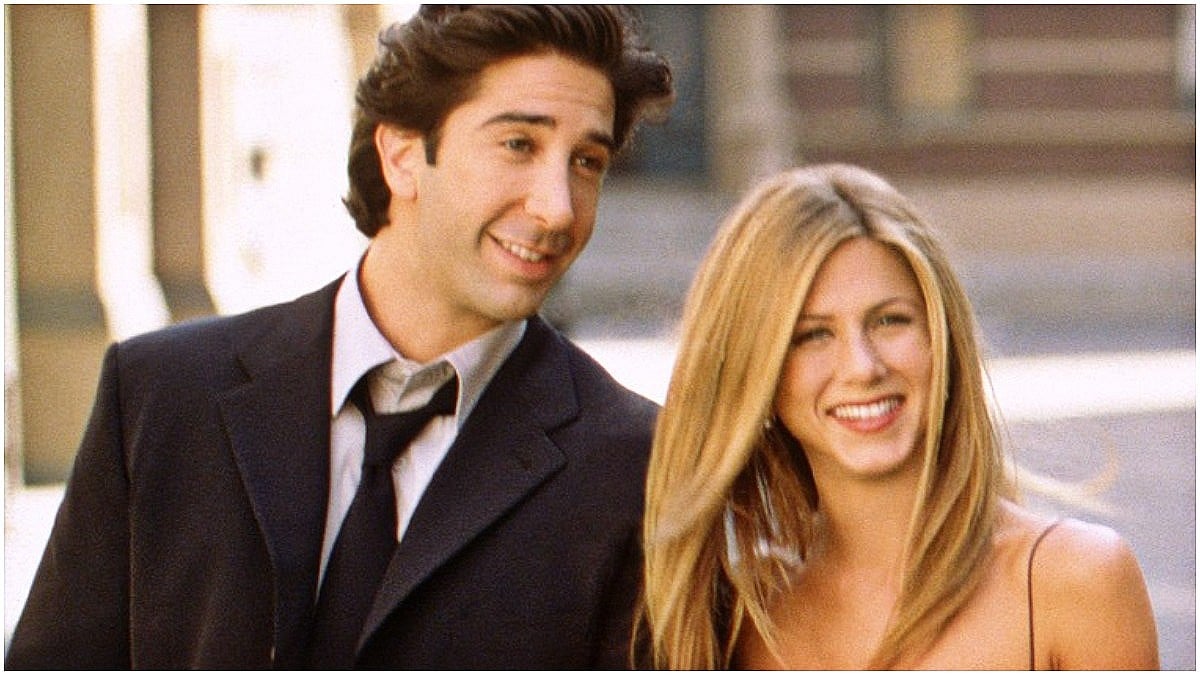 Jennifer Aniston and David Schwimmer played star-crossed lovers on 'Friends'
For 10 years, Aniston and Schwimmer played friends turned lovers Rachel Green and Ross Gellar on Friends. Since he was a teen, Ross never gave up hope of winning Rachel's heart. However, after revealing their feelings for one another, their relationship took a romantic turn.
Sadly, the couple appeared to be more on the outs than together when it came to their affection for one another. Even after one passionate night and learning, she was pregnant, Rachel did not commit fully to Ross. Only at the end of the series did Ross admit his love for Rachel and her for him. In an unforgettable scene, fans were left hanging as they wondered if Rachel got off the plane to Paris to return to Ross' arms. She did, and with their daughter, Emma started a new life as a family.
Jennifer's response to rumors of a romance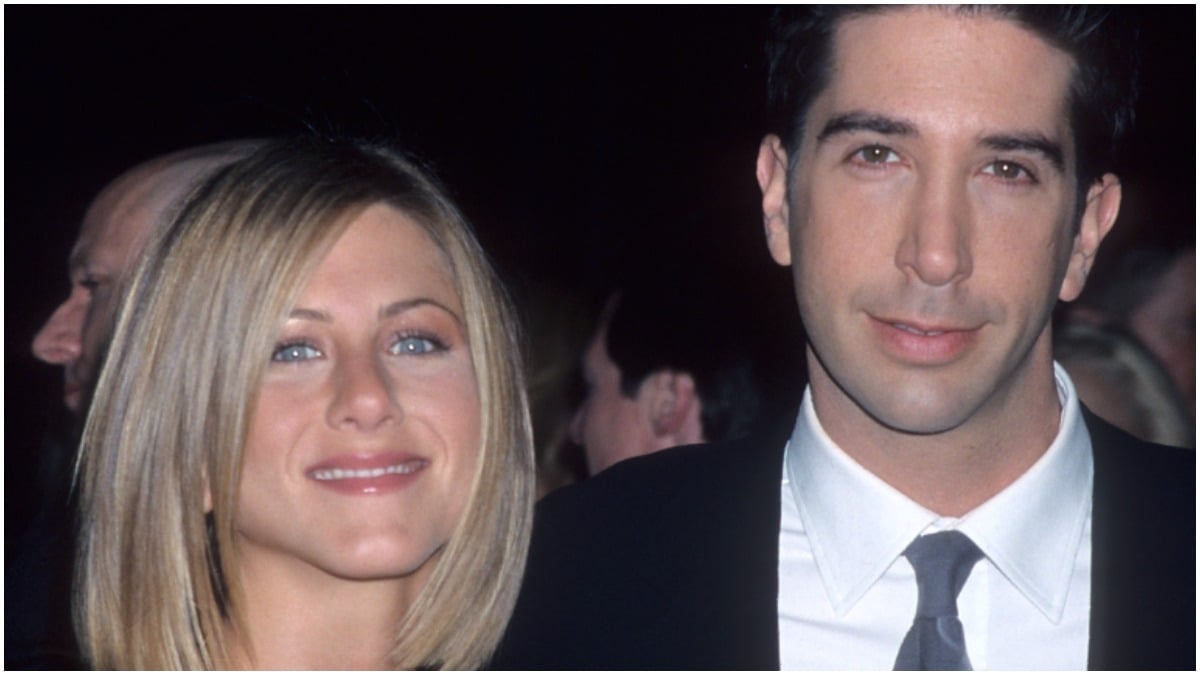 RELATED: 3 'Friends' Storylines That Are Actually Incredibly Controversial Now
After the Friends reunion special that aired on HBO Max May 27, rumors ran wild about Aniston and Schwimmer after fans learned they had a mutual crush on the other.
In what appeared to be a reboot of the frenzy that surrounded the pairing of Ross and Rachel during the series heydey, fans pushed for a romantic union of Aniston and Schwimmer.
The actor could not believe the response to the old news of the actors' interest in one another.
"That was bizarre. I could not believe that, actually. Like, really? That's my brother," Aniston said to Entertainment Tonight. "But I understand it, though. It just shows you how hopeful people are for fantasies, for dreams to come true."
Aniston and Schwimmer fueled dating rumors during the Friends reunion special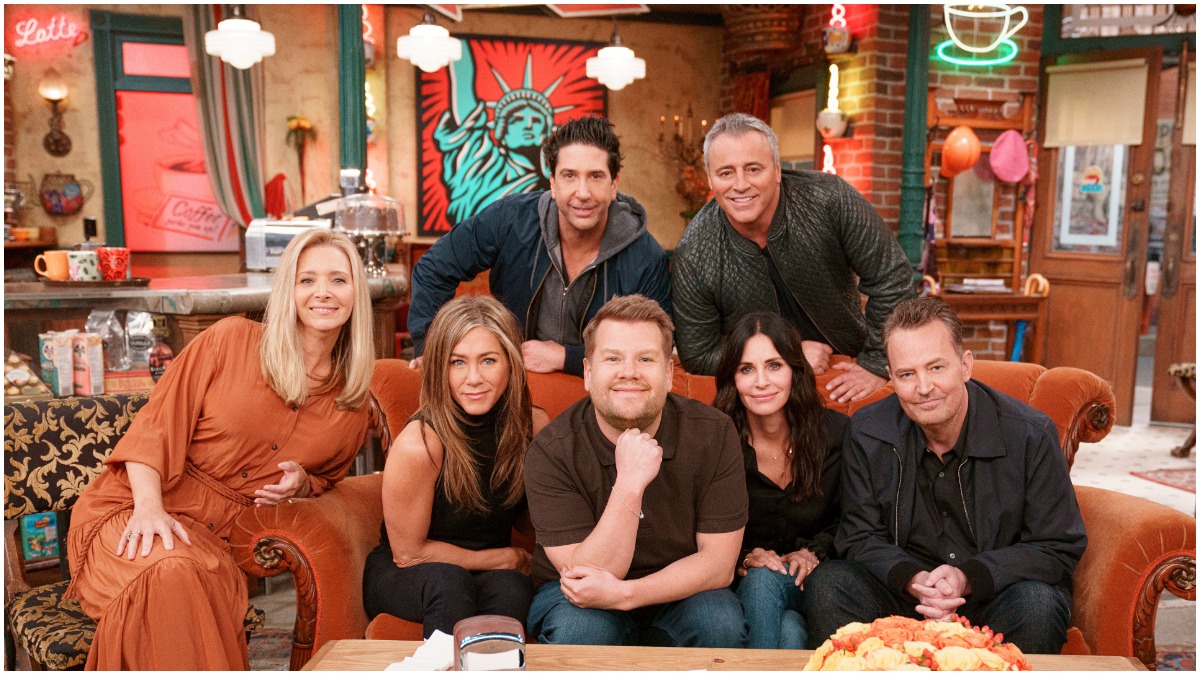 RELATED: The 'Friends' Characters Dated 85 Different People During the Show's 10-Year Run
Aniston and Schwimmer's warm feelings toward one another seemed to get everybody talking. The actors also inspired rumors that the actors were dating in real life. Both Schwimmer and Aniston split from their spouses in 2018.
The rumor came to a head when Schwimmer posted a photo of him and Aniston in a sweet embrace on his Instagram page that has since been deleted.
Schwimmer was the first to admit his feelings, telling reunion host James Corden that he had a major crush on his co-star. She admitted the feeling was mutual.
"At some point, we were both crushing hard on each other, but it was like two ships passing because one of us was always in a relationship," Schwimmer added. "And we never crossed that boundary." According to the pair, they would fall asleep on the couch together during filming breaks.
Unfortunately, their first kiss went down exactly the way Aniston hoped it wouldn't: on-screen.
"Honestly, I remember saying one time, to David, 'It's gonna be such a bummer if the first time you and I actually kiss is gonna be on national television,'" Aniston said. "Sure enough! The first time we kissed was in that coffee shop."
Fans can stream all 10 seasons of Friends on HBO Max.