Jennifer Aniston Has No Regrets About Her Past Marriages
Jennifer Aniston has been through a few relationships that didn't work out. But despite going through two divorces, Aniston seems to think that neither of her marriages were unsuccessful. While she might not be with Brad Pitt or Justin Theroux anymore, she doesn't appear to have any regrets about the way things worked out with either of the men.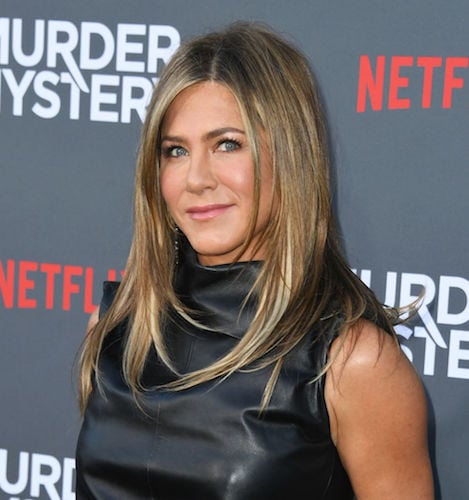 Aniston was married to Brad Pitt from 2000-2005
Aniston and actor Brad Pitt were one of the couples that everyone hoped would last forever. The two have been broken up for nearly 15 years, yet people still believe there is a chance they'll rekindle the romance. Both Aniston and Pitt were at the height of their fame when they began dating in the early 2000s, and they quickly became one of the most well-known celebrity couples in Hollywood. The couple began dating in 1998, and though they tried to keep things quiet, it was no such luck. They quickly fell in love, and they were married in 2000. However, things eventually fell apart in 2005, suspiciously around the same time Pitt began filming with his future wife, Angelina Jolie, on the set of "Mr. And Mrs. Smith." Pitt and Jolie eventually divorced in 2016.
She married Justin Theroux in 2015, but they divorced in 2017
After her split from Pitt, it was a while before Aniston entered another serious relationship. Aniston originally met actor Justin Theroux on the set of "Tropic Thunder" back in 2007, but the nothing happened between the two until 2011, after Theroux had split with his girlfriend of 14 years. Aniston and Theroux began spending more time together, and dating rumors swirled. The two were engaged in 2012, but they took their time getting married. They wed in 2015, with Jimmy Kimmel there to officiate their ceremony. However, the sparks started to burn out after about two years. The couple officially announced their separation in February 2018.
Aniston says both of her marriages were 'successful'
Although both marriages ended in divorce, it doesn't necessarily mean that Aniston regrets them. In fact, she actually feels both were successful. When she spoke to Elle last December, she said that she doesn't feel any kind of void in her love life. "My marriages, they've been very successful, in [my] personal opinion," Aniston said. "And when they came to an end, it was a choice that was made because we chose to be happy, and sometimes happiness didn't exist within that arrangement anymore." Theroux once said that his split from Aniston was "heartbreaking," though if two people aren't happy, it doesn't make sense to stay together.
She appears to be fine living the single life
Aniston seems to be perfectly content without a happy ending involving a husband. Ever since her divorce from Pitt, people have been obsessed with her love life. Some even think there is a chance she and Pitt will get back together. But regardless of what any of us think, the most important thing is that Aniston is happy being herself. She doesn't need anyone to give her that happy ending; she has created it on her own.