Jennifer Aniston Hated 'The Rachel' Haircut Because She Was Left With a 'Frizzy Mop' On Her Head
Throughout its ten-season tenure on NBC, Friends was filled with iconic lines, romances, and styles. Though the gang's adventures wrapped up in 2004, the show's long-time presence on Netflix allowed a new generation to experience the magic of the Manhattan apartment.
With a long-awaited reboot set to debut this year, audiences are hoping that their favorite faces and friendships will be just how they remember them. Of course, some aspects of the original show can never be reproduced. The atmosphere and fashion of the 90s are long gone, and with it went a distinctive haircut that one star swears she'll never repeat. 
Jennifer Aniston was Rachel for nearly a decade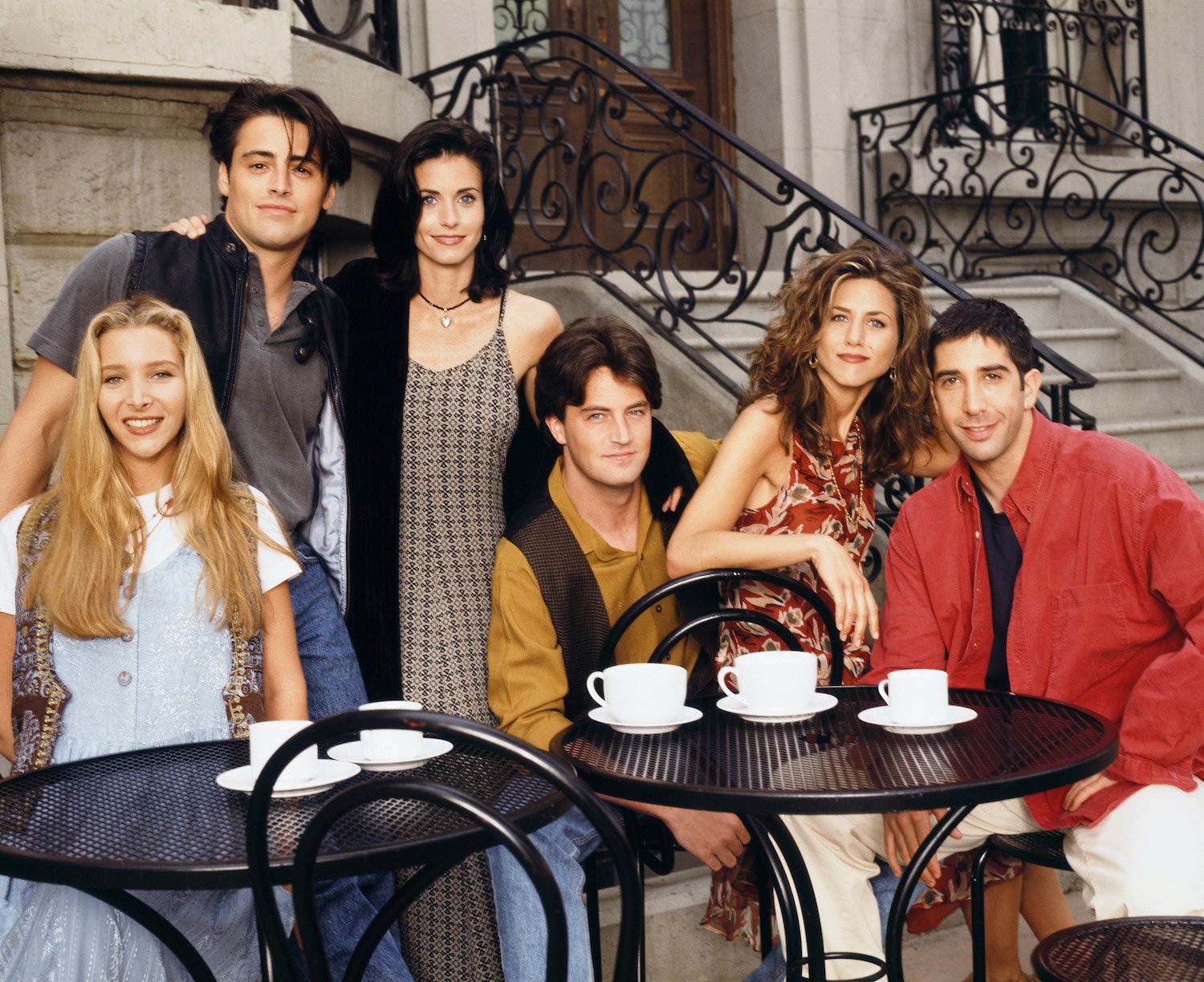 RELATED: 'Friends': Jennifer Aniston Was Almost Cut From the Show
It's hard to imagine any other actress as Rachel Green. The free-spirited fashionista became so closely associated with Jennifer Aniston that the star feared she would never be able to play another role.
Her perfect rapport with Courtney Cox, her on-screen romance with David Schwimmer — every aspect of her portrayal of Rachel had fans enraptured. Though Friends was far from her first television appearance, Rachel served as Aniston's break-out role, quickly making the apartment-dweller a household name. 
The show begins with Rachel leaving her husband-to-be at the altar, abandoning her comfortable life of wealth in pursuit of a future that makes her feel truly happy. With nowhere else to turn, she goes to the apartment of Monica Geller, her childhood best friend.
Eventually, Rachel moves into the small residence and becomes acquainted with Monica's other roommate, Phoebe, and her neighbors Chandler and Joey. She also reconnects with Ross, Rachel's older brother who had a crush on Rachel during their youth. 
Rachel was characterized by her naivete and kindness. In the show's twentieth episode, she gained another signature trait: a layered haircut that would come to be known as "The Rachel." 
The iconic haircut was coveted by fans around the world
RELATED: This 'Friends' Star Was So Popular He'd Receive a Standing Ovation Every Time He Appeared
According to Mental Floss, Rachel's stylist Chris McMillan wasn't looking to start a trend when he suggested a new look for Aniston. His play on the classic shag cut included highlights and perfectly shaped layers, creating a deceptive "natural" look that was notoriously difficult to maintain. Despite the challenges, however, fans of the show began copying the look.
Mental Floss goes on to recount the tales of 90s hairstylists, who reported that their business boomed with clients seeking "The Rachel." To this day, people around the world continue to wear and admire the style. Unfortunately, Aniston is determined to not be one of them. 
Aniston admitted she loathed the 'do
RELATED: Jennifer Aniston Is Unlikely To Ever Star in a Movie Involving A Lot Of Water for a Relatable Reason
Biography reports that, though the actress initially loved the cut, she quickly realized that she lacked McMillan's styling skills. Though her hair was always made picture-perfect for the camera, she loathed the "frizzy mop" she was left with off-set.
The star compared managing the cut to "performing surgery," and Aniston wasn't alone in her struggles. Biography also divulged that 11 million women in Britain alone attempted the layered look at one point. 
In general, Aniston is extremely grateful for her time on the show. She has referred to the experience as the "gift of a lifetime" and remains close with her co-stars. Still, she maintains that one of her character's most defining traits was completely out of her league.
According to Best Life, Aniston presented the Hairstylist of the Year award to McMillan at the InStyle ceremony in 2018. Her reasoning was simple: "No one seems to know how to do what Chris does" — herself included!