Jennifer Aniston on Her High School Days: 'I Looked Like a Goth Nightmare'
Jennifer Aniston, 52, is as beautiful today as she was during her time on Friends. Growing up is always hard on people, no matter who you become in your future. It is hard to imagine, though, that Aniston would ever be anything but glamorous — yet there is a hidden side to the actor. Despite being named "most beautiful" woman and a fashion icon, today, she admits that it wasn't always so easy for her. The reality is, in high school and middle school, things were quite a bit different for Jennifer Aniston.
From duckling to swan: Aniston reveals what growing up was like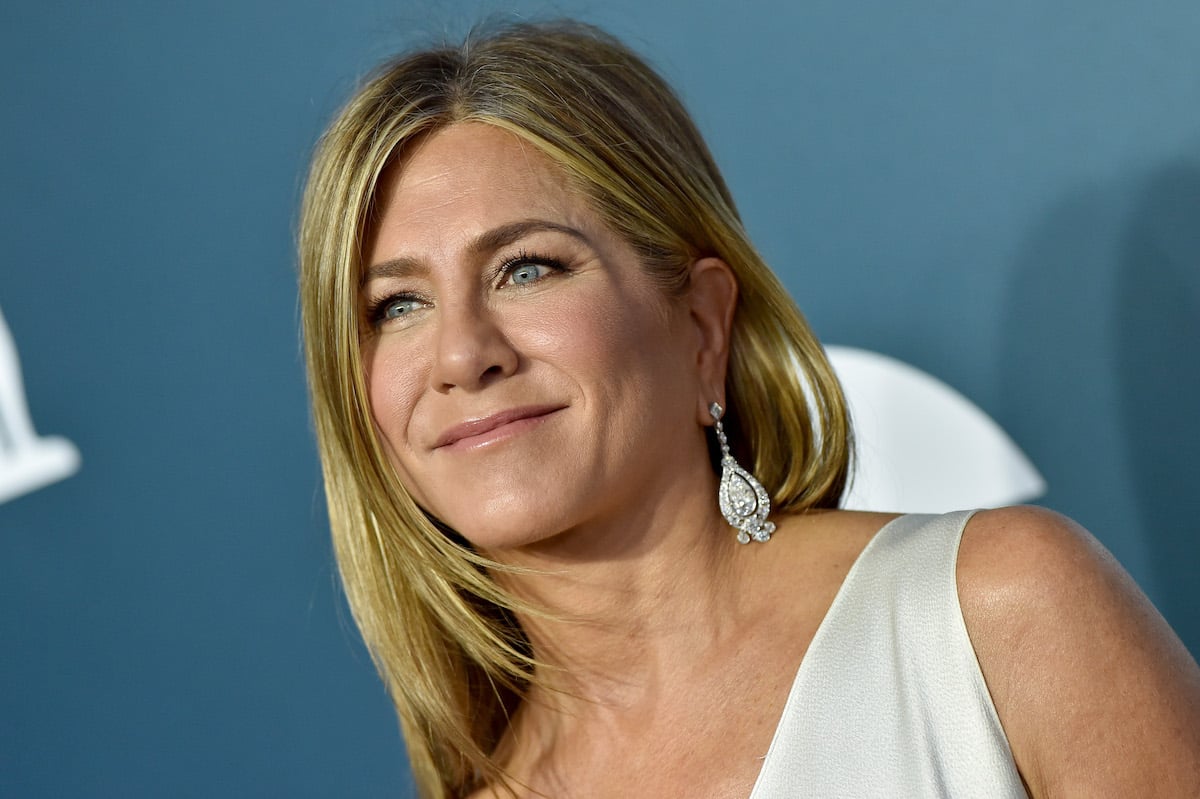 Is it possible that Aniston was once the ugly duckling who turned into a beautiful swan? It is hard to imagine for most, but when asked, Aniston pretty much admitted to it. In a 2016 interview with People, she delved a little deeper into her past. "High school was tragic," she told the publication. "Just not well-informed." She went on to say:
"You know, you're experimenting. It was the '80s, and I looked like a Goth nightmare … I wasn't going for most beautiful. It was, 'How can I be the most rebelliously unattractive?'"
After high school, her wardrobe choices were still questionable and included things like chunky belts and big blouses. All this while she was working as a food server since she admits that her "glam squad" taught her "everything that I know!"
"I know how to contour, I know how to blow out my hair," she explained. "When I was in my 20s, my face was almost a complete circle. So I really needed contouring. And now I'm slowly chiseling away, wishing I had that round face back."
Jennifer Aniston was also bullied in high school
Many people have a tough time in high school. Even the popular kids may be bullied by someone, even if it is outside the school. Sadly, and perhaps unexpectedly, Aniston has seen it firsthand. She was a child that did get bullied in her younger years, though few might believe it now.
"I was one of those kids who got sort of bullied, and I don't know why," Aniston told InStyle magazine. "I was one of the kids who the others would decide to make fun of. It was an odd period of time during fifth, sixth, seventh grades. I was a little on the chubby side, so I was just that kid."
Not only was she bullied by the kids in school, but she was also once told that she was too chubby to be an actress. However, instead of letting it bring her down, she began trying to lose weight and pursue her acting career, despite the advice of her parents.
A troubled home life made things difficult for Aniston growing up
Aniston's parents, though both actors, did not really want her to be a movie star. A lot of it was linked to the fact that her parents didn't want her to be disappointed with her career choices.
When Aniston was 9, her dad John Aniston (Days of Our Lives), walked out on her and her mother, Nancy Dow (The Wild Wild West). Apparently, she went to a birthday party and when she came home, was informed that her father wouldn't be around for a while.
After he left, Aniston and her mom came into a tough period in their relationship. There were a lot of things being said by her mom. It led to a very difficult relationship with her mother that lasted for several years.
"She was from this world of, 'Honey, take better care of yourself,' or 'Honey, put your face on,' or all of those odd sound bites that I can remember from my childhood," Aniston told Elle in 2018.
Despite this, eventually, Aniston was able to keep things in perspective — and Aniston and her mother managed to make peace before her mother died in 2016.
"My mom said those things because she really loved me. It wasn't her trying to be a b***h or knowing she would be making some deep wounds that I would then spend a lot of money to undo," she explained. "She did it because that was what she grew up with."
Aniston has also forgiven her father for walking out, but the two still have a complicated relationship at times with several ups and downs.