Jennifer Aniston Knew She and Brad Pitt Were Meant to Be On Their First Date
It has been over 15 years since Jennifer Aniston and Brad Pitt called it quits, yet their relationship continues to draw interest from fans around the world. Although things did not work out, their romance in the late 1990s and early 2000s was the talk of Hollywood. With Aniston and Pitt rekindling their friendship, here is a look back at the moment Aniston knew she and Pitt were meant to be together.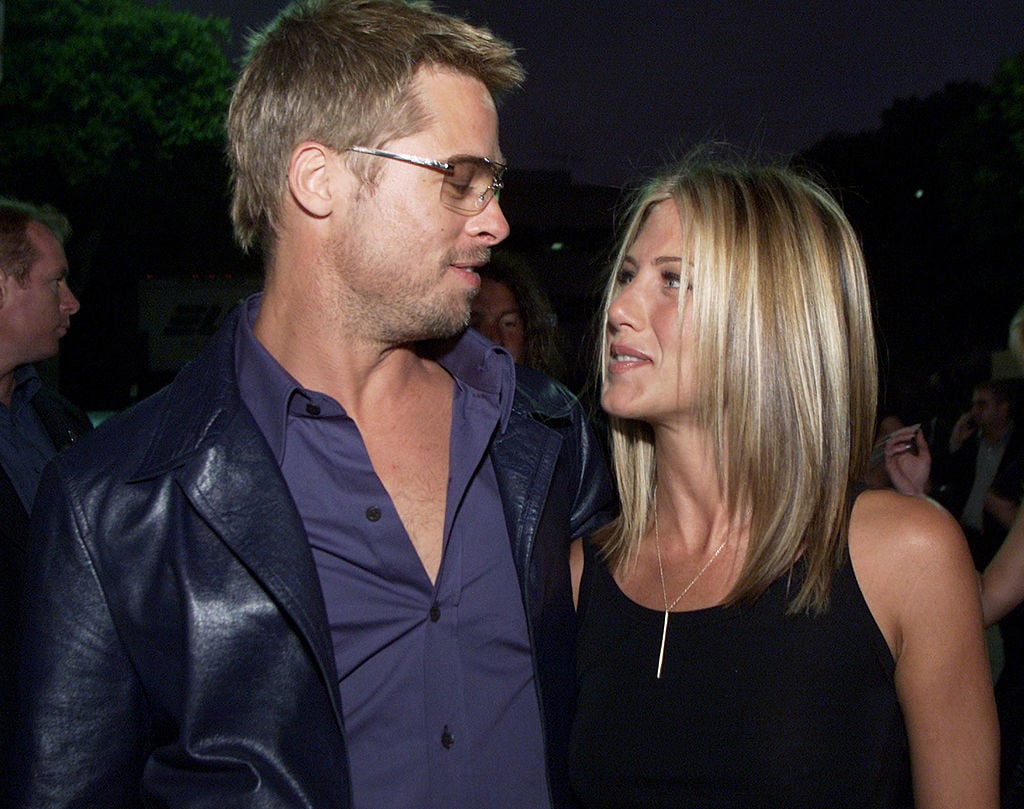 How did Jennifer Aniston and Brad Pitt meet?
Aniston and Pitt's romance started in 1998 after their respective agents played matchmaker and set them up. At the time, Pitt had just ended his engagement with Gwyneth Paltrow and the two were both rising stars in Hollywood.
A few months after their first date, Pitt and Aniston made their first public appearance at the 1999 Emmy Awards in Los Angeles. The two appeared on the red carpet and looked completely head over heels.
A month later, Pitt popped the big question, and Aniston showed off her engagement ring backstage at a Sting concert.
The couple tied the knot in the summer of 2000. The gorgeous ceremony was held in Malibu, though Brad Pitt and Jennifer Aniston decided against making it a public affair. The two seemed destined for a long marriage, and Aniston later revealed that she knew Pitt was the real deal on their very first date.
How did Paltrow feel about Pitt and Aniston's romance?
In the summer of 1997, Pitt and Paltrow parted ways amid a messy and public breakup. At the time, the two had been engaged for two-and-a-half years, and it took Paltrow several years to get over the split.
According to Mirror, Paltrow's friends claim that Pitt's romance with Jennifer Aniston did not help her situation. Watching the reports of Pitt's new romance made it difficult for Paltrow to move on with her own life, though she and Pitt eventually made amends.
"I was very upset for a long, long time," Paltrow revealed in a 2006 interview with Diane Sawyer.
Aniston and Paltrow eventually became good friends. In fact, Aniston invited Paltrow to her 50th birthday bash last year, an event that Pitt also attended.
Jennifer Aniston opens up about her first date with Pitt
During an interview with Diane Sawyer in 2004, Aniston opened up about her first date with Pitt. In the clip, which is currently on YouTube, Aniston told Sawyer that she had a lot of "fun" on their first date and immediately liked Pitt.
"We both knew [we liked each other] on the first date," Aniston recalled. "It was weird… I thought, 'That's weird. That was a really easy evening. That was really fun.'"
Aniston also opened up about the chances of her and Pitt having children. The actress seemed very eager to start a family with the Hollywood heartthrob and was confident she could balance work and motherhood.
Sadly, Brad Pitt and Jennifer Aniston did not have any children together. Their marriage fell apart in early 2005 and by the fall they had finalized their divorce. Pitt went on to marry Angelina Jolie, with whom he shares six children. Pitt and Jolie ended their marriage in 2016.
Aniston, meanwhile, tied the knot with Justin Theroux in 2015. The two ended their marriage in 2017.
This is how Pitt won back Aniston's trust
When Pitt and Aniston parted ways in 2005, everyone in Hollywood seemingly took sides. While their romance did not end on good terms, they have developed a strong friendship in recent years — but it took a bit of effort for Pitt to earn Aniston's trust back.
According to The Blast, Pitt mended his friendship with Jennifer Aniston shortly after his split from Jolie in 2016. Sources claim that Pitt reached out to Aniston and apologized for what he thought were his faults in their marriage.
"Brad is in such a different place than he was when they were together. Brad is truly an introspective guy who has worked hard on himself," an insider revealed in 2016.
The insider added that nothing romantic has happened between Aniston and Pitt, despite how much fans are rooting for them. Instead, they have both become great friends and are closer now than they have been since their divorce.
Brad Pitt and Jennifer Aniston have not commented on the most recent reports surrounding their friendship. Although they are both single, they have not confirmed any new romances.