Jennifer Aniston Reveals Her Marriage To Brad Pitt Ended For This 'Complicated' Reason, And It's Not Angelina Jolie
Although normally quiet, Jennifer Aniston recently opened up about her 'complicated' split from Brad Pitt, and believe it or not, it wasn't all Angelina Jolie's fault.
It has been well over ten years since Jennifer Aniston and Brad Pitt called it quits, yet their fans are still holding out hope that they will eventually reunite. Rumors of them getting back together heated up in the wake of their respective divorces, though none of the reports have proven true. While most fans suspected that Angelina Jolie had something to do with their split, Aniston revealed that their marriage fell apart for completely different reasons.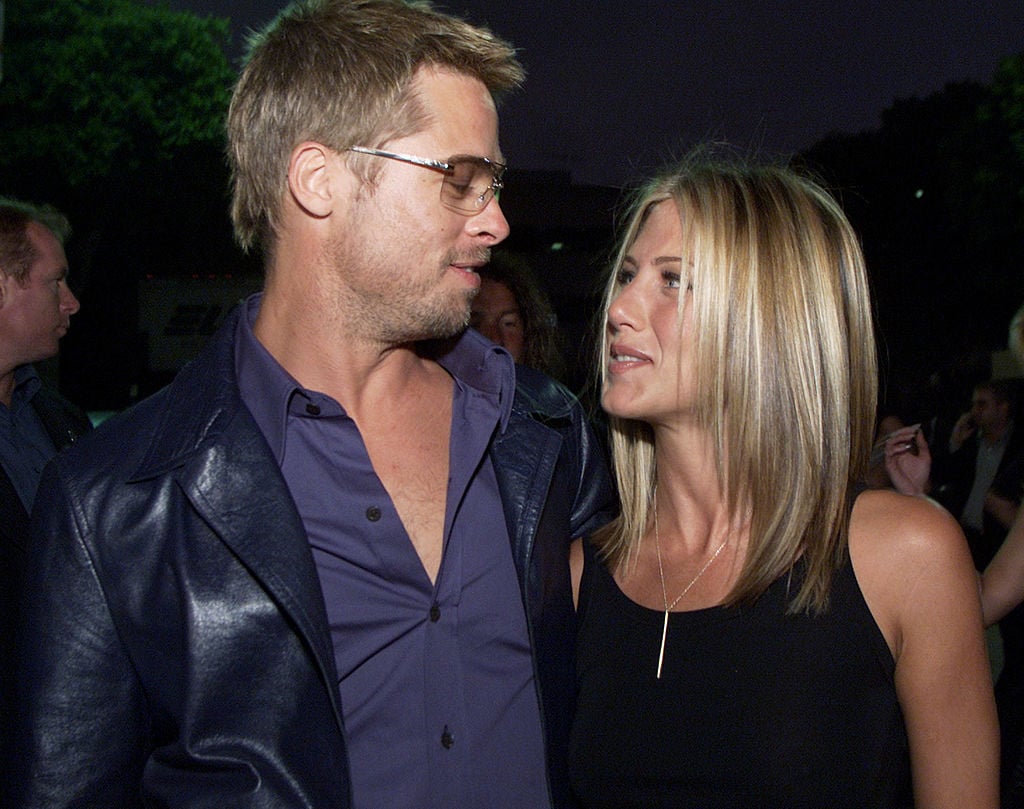 Jennifer Aniston opens up about marriage
In an interview shortly after their split, Aniston revealed that there were complicated reasons why things did not work out with Pitt. The actress explained how people often grow apart as they mature in life, and if a husband and wife do not grow together, they run the risk of diverging from each other. For Aniston, that is exactly what happened between her and Pitt, both of whom tied the knot during transitional times of their lives.
"It's just complicated, relationships are complicated. You're two people continually evolving, and there will be times when those changes clash… There are all these levels of growth – and when you stop growing together, that's when the problems happen," Aniston shared.
Throughout their marriage, Jennifer Aniston and Brad Pitt held busy schedules that prevented them from spending a lot of time together. Aniston was very busy filming the hit sitcom, Friends, while Pitt was building a career for himself on the big screens.
When Friends aired its final season in 2004, the end of the series proved very emotional for Aniston, sparking a minor crisis for the young actress. According to International Business Times, Pitt was not on hand to comfort Aniston in her time of need, which only made things worse.
Angelina Jolie enters the picture
While Aniston was wrapping up Friends, Pitt started working on the film, Mr. and Mrs. Smith, with Angelina Jolie. The two started dating shortly after Pitt and Aniston separated, which resulted in rumors that the actor had an affair.
Jolie later admitted that she was not looking for love when she teamed up with Pitt for the movie, but their chemistry on set blossomed into something real after the fact.
Based on Jennifer Aniston's interview, it sounds like her marriage with Pitt was falling apart long before he met Jolie. Aniston did not mention Jolie when she talked about the demise of the relationship, nor did she hint that either one of them had been unfaithful. Pitt, of course, stayed with Jolie for over a decade before calling it quits in 2016.
Aniston moved on to marry Justin Theroux, whom she left in 2017. Aniston has not commented on the reunion rumors, though she and Pitt are good friends to this day.
Jolie opens up about her divorce
A year after filing for divorce, Jolie talked about her state of mind in the wake of the split. The actress admitted that the breakup has been very difficult to handle. She did, however, explain how she and Pitt share similar goals when it comes to raising their children. She also revealed that she puts on a strong face in front of the kids so they do not grow up worrying about her.
Jolie and Pitt waged a bitter custody war in the years following their separation. They only recently came to a custody agreement, which prolonged the entire divorce process. They also had to work out the details of their $630 million fortune, which proved a difficult task.
Fortunately, Jolie and Pitt were recently declared single and are no longer legally married. This, of course, has not slowed down the rumors surrounding Brad Pitt and Jennifer Aniston, as the actor begins to dip his toes in the dating pool.
What did Pitt say about his marriage to Aniston?
For his part, Pitt has talked about his divorce from Aniston in previous interviews. Back in 2011, the actor revealed that he was at a crossroads in life when he split from Aniston. At the time, Pitt was accepting roles that he thought were interesting, which made him realized that his own life was lacking something. This includes his marriage, which he characterized as a sort of "pretend" union.
Pitt later apologized for the comments and assured fans that he truly loved Aniston and appreciated what they had.
He has not commented any further on the rumors surrounding his relationship with Jennifer Aniston.