Jennifer Aniston Reveals What She Looks For in a Partner
Jennifer Aniston is an actor who rose to fame as Rachel Green on Friends. She also became a movie star after appearing in box office hits like The Break-Up (2006), Marley & Me (2008), and We're the Millers (2013).
Thanks to her popularity, Aniston's personal life has been widely followed by the tabloids and fans. She has been single for a few years now, and Aniston recently revealed what she looks for in a partner.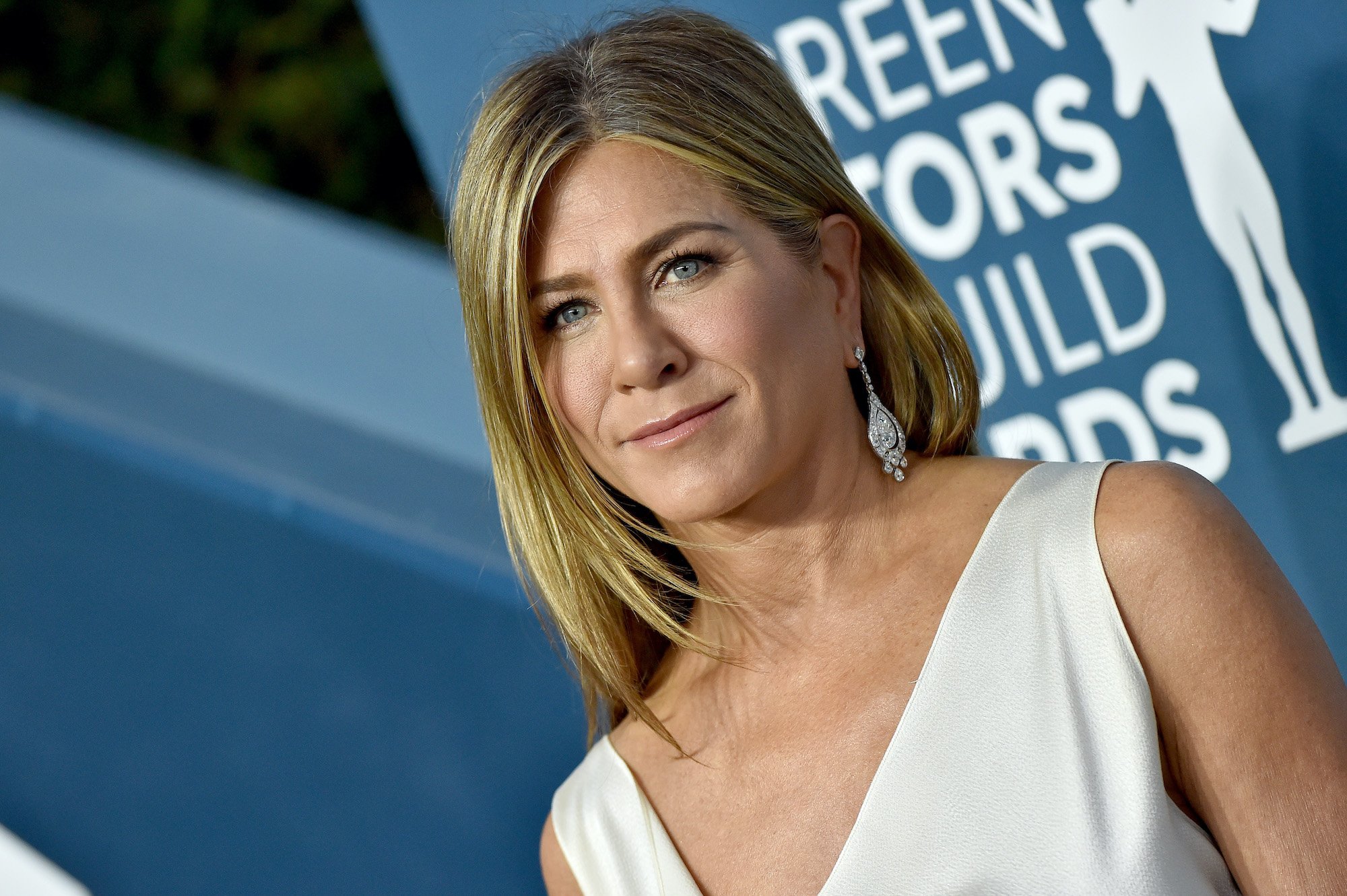 Why did Jennifer Aniston's previous relationships end?
Aniston has been linked to several Hollywood stars since the beginning of her career. Two of her most famous relationships are her respective marriages to actors Brad Pitt and Justin Theroux.
Aniston and Pitt were married from 2000 to 2005. Rumor has it that they broke up because Pitt cheated on Aniston with his co-star Angelina Jolie during the filming of the movie Mr. and Mrs. Smith. However, Aniston often maintains that she and Pitt simply grew apart from one another.
In an interview with Vanity Fair in 2005, Aniston explained, "It's just complicated, relationships are complicated. You're two people continually evolving, and there will be times when those changes clash… There are all these levels of growth – and when you stop growing together, that's when the problems happen."
Meanwhile, Aniston and Theroux were married from 2015 to 2017. There were reportedly several reasons for the split. Some alleged that the couple had different outlooks on life and could not agree on certain things.
What Jennifer Aniston looks for in a partner now
It has been a few years since Aniston and Theroux divorced, and Aniston recently revealed she is ready to date again.
"I think it's time," Aniston said on the SiriuxXM show Lunch with Bruce (via People). "I think I'm ready to share myself with another [person]. I didn't want to for a long time, and I loved really, being my own woman without being a part of a couple. I've been a part of a couple since I was 20. So there was something really nice about taking the time."
At age 52, Aniston has no doubt learned a lot about life and relationships. She also shared some things she is looking for in a partner now.
She explained, "The ease at which the conversation flows the first time, that's kind of a good indicator. Confidence, but not a cockiness. Humor. Please I beg of you, beg of you. Generous, kind to people. You know, it's just very few necessities."
Jennifer Aniston is not prioritizing marriage
Although Aniston is open to love, she is not thinking too much about potentially walking down the aisle again.
"It's not on my radar. I'm interested in finding a fantastic partner and just living an enjoyable life and having fun with one another," she told People. "That's all we should hope for. It doesn't have to be etched in stone in legal documents."