'Jennifer Aniston Should Be Killed' Proclaimed Harvey Weinstein Over 2017 Sexual Assault Allegations
As Harvey Weinstein pleads his innocence in court, new documents show that he once said some pretty harsh things about Jennifer Aniston. Weinstein made the questionable comments in 2017 after learning about a story that was going to be published in the Enquirer. Weinstein, whose sexual misconduct sparked the #MeToo movement, shockingly proclaimed that Aniston "should be killed" after reading about the alleged abuse she suffered at his hands.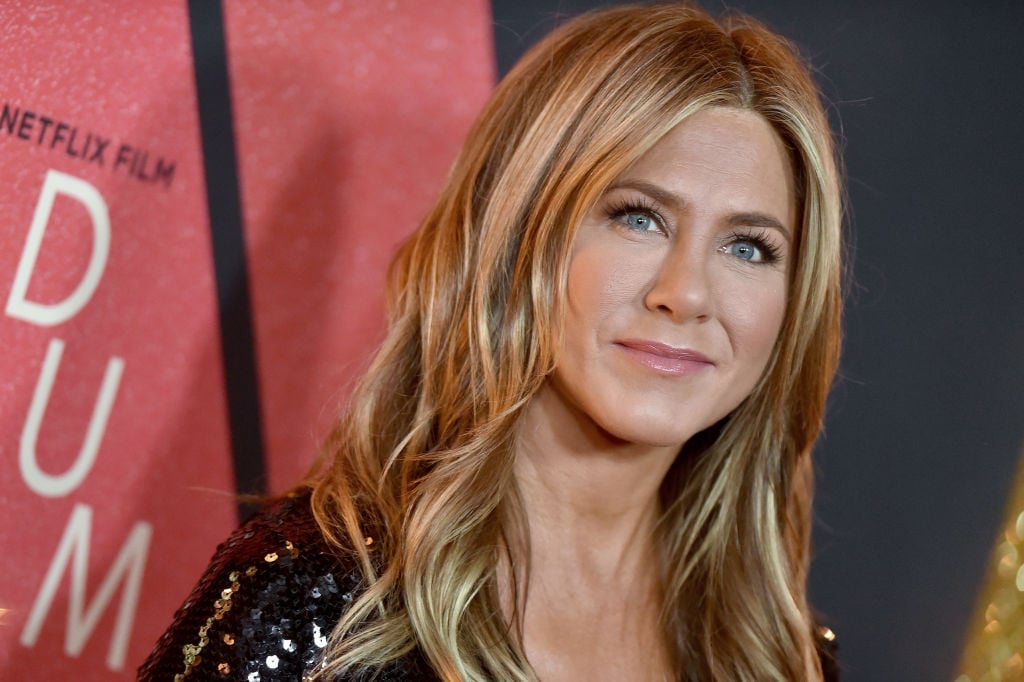 Inside Weinstein's sleazy ways
The court records show that Weinstein was forwarded an article in the fall of 2017 from his spokeswoman, Sallie Hofmeister, who worked at Sitrick public relations at the time.
"Not sure if you saw this one. Jennifer Aniston," Hofmeister wrote to Weinstein in the email.
According to Page Six, the email story included allegations that Weinstein sexually assaulted Aniston while she was working on the movie, Derailed, in 2005. Weinstein allegedly pushed up against Jennifer Aniston's back and grabbed her butt.
The article also slammed Weinstein for constantly staring at Aniston's "cleavage/breast" and moving "his mouth around making Jennifer uncomfortable."
An inside source also told the publication that Weinstein was absolutely obsessed with Aniston and was constantly telling his friends that she was "hot." Considering everything Weinstein has done over the years, these accusations are not all that surprising.
Although the article was never published, Weinstein had some heated words for Aniston as soon as he read the email.
Weinstein says Jennifer Aniston 'should be killed'
It only took around 45 minutes for Weinstein to get back to Homeister about the Aniston article. The disgraced producer responded via email on his phone, and he didn't hold back on what he thought should happen next.
"Jen Aniston should be killed," he stated.
The emails were released as part of a trial against Weinstein in the Manhattan Supreme Court. They were originally sealed and were only made public knowledge ahead of his sentencing.
Weinstein was sentenced to 23 years in prison for raping and forcing a hairdresser to give oral sex to a production assistant that once worked on Project Runway. At 67 years of age, there is a good chance Weinstein lives out the rest of his days in prison.
Aniston has not responded to Weinstein's comments about the article. Given how he is headed to prison for the foreseeable future, there is a good chance she remains silent about his comments.
What did Jennifer Aniston say about the allegations?
Although Weinstein had some harsh words to say about Aniston, the article was never published. A spokesperson for the actress has since debunked the accusations, stating Weinstein never assaulted Aniston.
"Jennifer has never been harassed or assaulted by Harvey Weinstein," Stephen Huvane, Aniston's publicist, declared. "He never got close enough to touch her and she has never been alone with him."
Weinstein may have never touched Jennifer Aniston inappropriately, but he did engage in some brutish behavior during the premiere of Derailed. In 2019, Aniston revealed that Weinstein displayed "piggish behavior" during a dinner with Clive Owen and one of her friends.
"And he literally came to the table and said to my friend: 'Get up!' And I was like, 'Oh my gosh.' And so my friend got up and moved and Harvey sat down. It was just such a level of gross entitlement and piggish behavior," Aniston shared.
Aniston added that Weinstein urged her to wear a dress his wife, Georgina Chapman, designed for the red carpet premiere, but the actress refused. Weinstein and Chapman parted ways in 2018 after over 10 years of marriage.
Brad Pitt dishes on threatening Weinstein
Jennifer Aniston, of course, is not the only actor in Hollywood who has spoken out against Weinstein. Amid all of the sexual allegations that were leveled against the producer, Brad Pitt revealed that he once confronted Weinstein over his behavior.
While promoting his film, Ad Astra, Pitt went into more details regarding what unfolded between him and Weinstein. According to Indie Wire, Pitt explained how he confronted Weinstein after learning that he acted inappropriately with Gwyneth Paltrow, whom he was dating at the time.
Pitt apparently walked up to Weinstein during the premiere of Hamlet on Broadway in 1995, telling him, "If you ever make her feel uncomfortable again, I'll kill you."
The actor quickly noted that his reaction to the situation was based on his upbringing, saying that he was "just a boy from the Ozarks" in that moment. He was also worried about Paltrow's safety as she still had two more films to make with Weinstein.
Pitt then revealed that Hollywood has made significant changes in the workplace since Weinstein's scandal. This includes interactions between men and women on the set, something that Pitt says was "long overdue."
Pitt has not commented on what Weinstein said about Jennifer Aniston.