Jennifer Aniston Spends $200,000 a Year on Beauty Regimens and Other Celebrities Who Spend Tons of Money to Look Their Best
Beauty definitely comes at a price.
Nowadays, people are willing to dish out some big bucks to look their very best. Whether it's paying hundreds of dollars for skincare products or spending large amounts of cash on a new hairstyle, maintain your appearance doesn't always come cheap.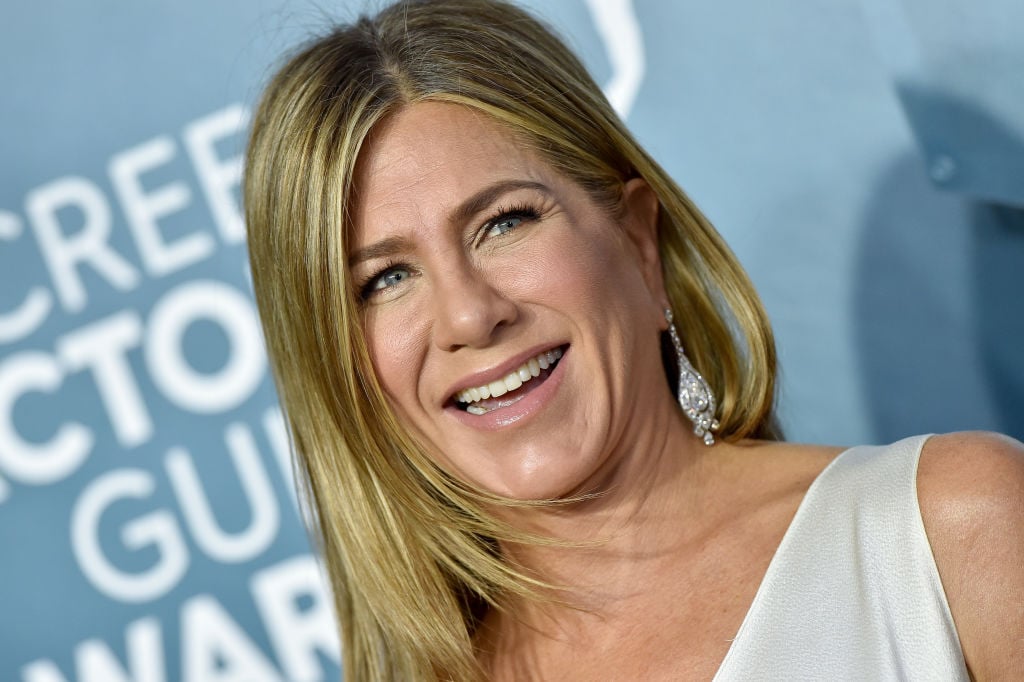 While most people tend to limit themselves on how much they can spend on different beauty regimens, there are a few celebrities who don't have a problem dropping a ton of cash on personal care.
Jennifer Aniston
At 50-years-old, Jennifer Aniston has aged notoriously well and doesn't look much older than she did when she played Rachel Green on Friends.
Though Aniston looks fantastic for her age, it turns out that she's paid a pretty penny to appear the way she does today.
According to International Business Times, The Morning Show actress pays over $200,000 per year to continue looking and feeling her very best.
To retain her youthful glow, Aniston takes her skincare very seriously and only uses high-end facial oils and serums that cost her roughly $1,581 a month.
Another thing Aniston spends a ton on is her hair, which we're convinced isn't capable of producing gray strands. Instead of embracing the silver hair trend, the actress gets highlights, which she spends $973 on.
When it comes to her toned physique, Aniston reportedly pays $3,892 a month to work with top fitness instructors and also spends a similar amount for her diet coach as well as customized healthy meals.
Kim Kardashian West
Nothing in Kim Kardashian West's life is reasonably priced, especially her beauty regimen.
Since she's always in the spotlight, the reality star has to look her best at all times, which is why she doesn't mind spending thousands of dollars to maintain her appearance.
During a March 2018 interview with ELLE, Kardashian laid out her entire $50,000 routine, which keeps her looking as good as she does.
"Hour-long workouts at 6 a.m. (Torture.) Hair and makeup for an hour every day. (Fun.) Manicures and pedicures every 10 days. Brows with Anastasia every three weeks," she told the outlet. "Teeth whitening, spray tans, laser hair removal, various stomach- and thigh-tightening lasers (although she's cut back on those), daily skin and hair vitamins, plus the occasional marathon hair event, like the cornrows, which took six hours and kept her up until 2 a.m."
Gwyneth Paltrow
Another celebrity who goes to great lengths to maintain her image is the one and only GOOP guru, Gwyneth Paltrow.
According to Allure magazine, the actress spends more than $21,000 a month on her beauty regimen.
In addition to using high-end products on her skin, Paltrow also indulges in monthly Reiki stress reduction massages, which typically go for a little more than $200 for 90 minutes.
She's also said to be a fan of vitamin therapy at the Be Hive of Healing center in Los Angeles.
Costing up to $370 per session, Paltrow reportedly has at least one per month and easily spends as much as $4,488 a year to feel her best not only on the inside but on the outside as well.
As you can tell, beauty regimens do not come cheap.
Though there are less expensive ways to maintain one's appearance, these celebrities seem to be perfectly content spending thousands of dollars to look their very best.