Jennifer Aniston Still Wears a Dress She Stole From the 'Friends' Set
Jennifer Aniston rose to fame as Rachel Green on the popular sitcom Friends. She was on the show for 10 years, so it isn't surprising Aniston took home some things from the set. She recently revealed she has a dress she stole that she still wears to this day.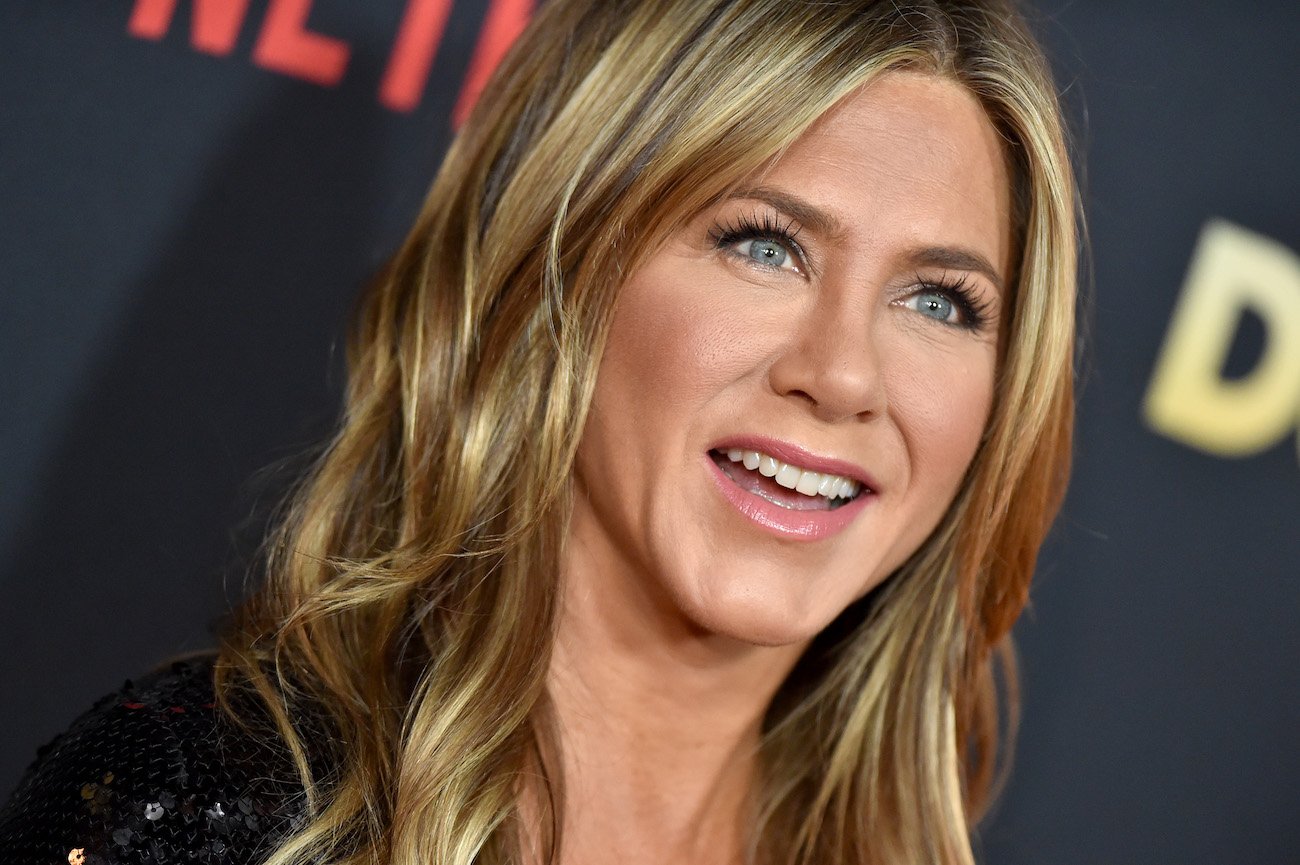 Jennifer Aniston was a trendsetter on 'Friends'
Rachel Green is known to fans as a fashionista. Throughout the course of the show, she worked at clothing companies such as Bloomingdale's and Ralph Lauren.
Aniston also set some iconic trends in the late 1990s and early 2000s from her TV looks. For example, according to Vogue, she inspired many women to wear items such as plaid skirts, turtlekneck sweaters, and slip dresses.
Additionally, one of Aniston's hairstyles on Friends became so ubiquitous that it even got its own name—the "Rachel." Aniston ended up disliking the hairstyle because of how "high maintenance" it was, but there's no denying she influenced a generation of women everywhere.
Jennifer Aniston still wears a dress she stole from the set
RELATED: Jennifer Aniston Admits Why She Almost Quit 'Friends' Before Season 10 — 'I Wanted It to End When People Still Loved Us'
Aniston and her Friends co-stars recently talked with People about their time on the show. When speaking about one of her most cherished items from the set, Aniston revealed that it is a dress she stole. Surprisingly, it was not a dress Rachel wore.
"I went into her line of clothes and I pulled out a dress that Monica wore," Aniston shared. "I still have it and wear [it] to this day and it fits. It's floral with black lace, tiny little flowers, a V-neck and little ruffle cap sleeves."
Meanwhile, Monica's actor, Courteney Cox, did not actually steal anything from the set. However, she admitted she does "regret it."
Other stars took non-clothing items as well. For example, Lisa Kudrow (Phoebe Buffay) took her character's ring. Matt LeBlanc (Joey Tribiani) took a license plate that reads "I love Friends." David Schwimmer (Ross Geller) took placards from his character's office. Finally, Matthew Perry (Chandler Bing) took "the cookie jar that had a clock on it."
Jennifer Aniston will appear in the 'Friends' reunion special
RELATED: 'Friends': Jennifer Aniston Almost Lost the Role of Rachel To This Actor
Fans of Friends are anticipating a reunion special. The cast members, including Aniston, recently got together to film a non-scripted celebration.
Harper's Bazaar detailed what fans can expect from the reunion, writing, "The official trailer shows the cast getting back together on the original Friends studio, testing their trivia knowledge of the show, revisiting key sets, re-reading their lines, and joining James Corden for a joint sit-down interview in front of a live audience."
It should also be noted that the reunion is not a new episode of Friends, as some might have incorrectly believed.
"Lastly, in order to avoid any misunderstanding about what this special is, we want to make it very clear that this is not a new, original episode of the series," HBO Max said in a statement. "The cast will be appearing as themselves, not as their beloved characters."
The reunion will premiere on HBO Max on May 27.