Jennifer Aniston Swears by This 1 Ingredient Added to Her Smoothie or Coffee That Makes Her Skin 'Glow'
Jennifer Aniston has maintained her youthful appearance with diet, exercise, and great genes. Aniston has spoken about her food choices over the years and revealed the one small ingredient she adds to a smoothie or cup of coffee that gives her skin that glow.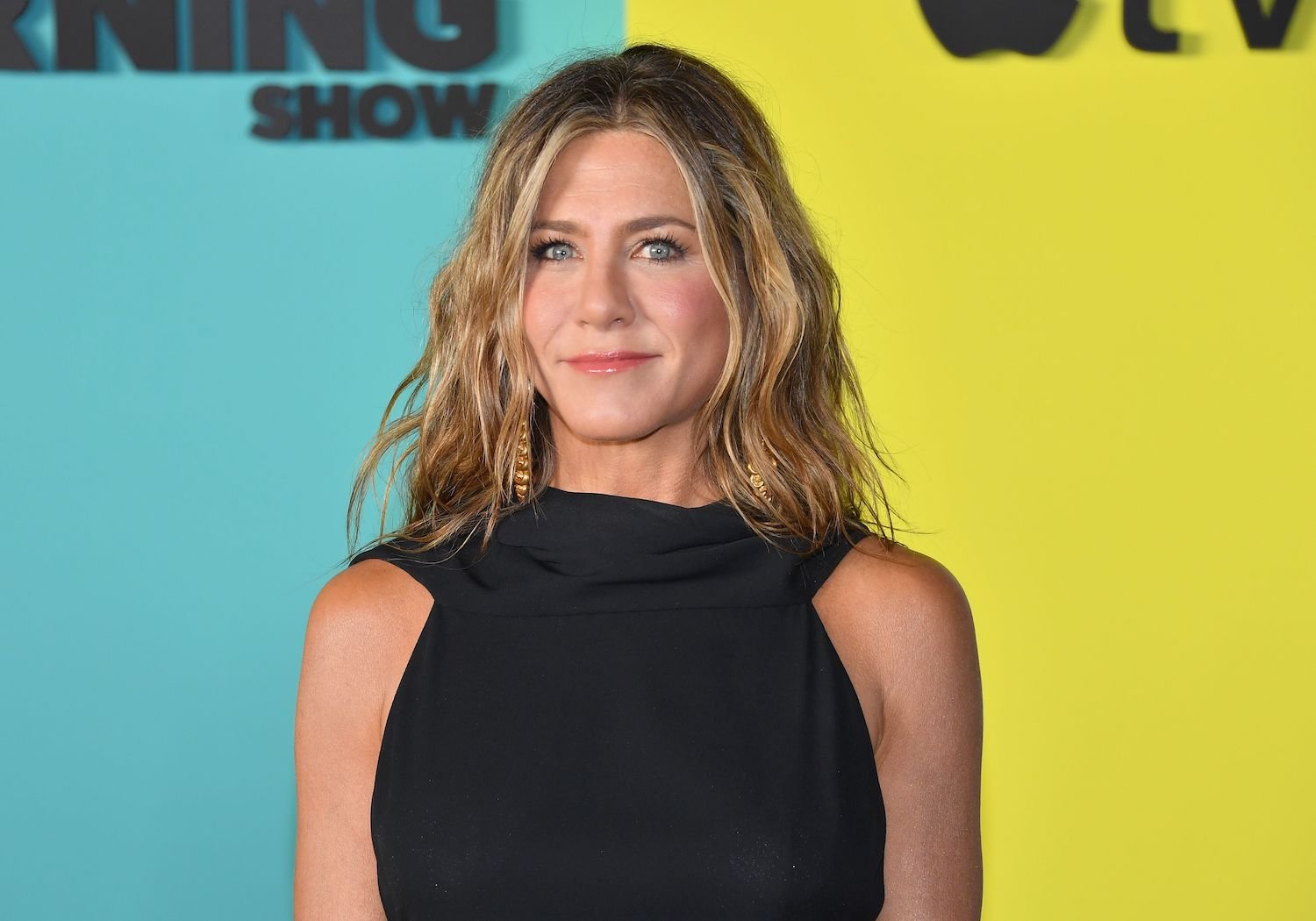 Jennifer Aniston adds one simple ingredient to her breakfast
During a 2018 interview with Well + Good, Aniston gave some insight into how she starts her day and shared how she had found an ingredient that gives her "a glow."
"Usually I'll have a shake, with some sort of pure protein, then bananas, blueberries, frozen cherries, stevia, a vegetable mix of dynamic greens that goes in there, maca powder, and a little cacao," the Friends star explained. "There's a collagen peptide that I've been loving — I've been seeing a difference! My nails are stronger and there's a healthier … how do you explain it? A glow." 
"It's sort of that working from the inside-out thing," she continued. "If I don't have a shake, I'll just have some toast and poached eggs with some avocado. Or millet cereal with almond milk and bananas — it's really yummy, and you can get it hot for winter months."
Jennifer Aniston teamed up with Vital Proteins
In November 2020, Aniston teamed up with Vital Proteins collagen as their chief creative officer. The actor will appear in campaigns for the company and work with them on brand strategy and new products.
"Collagen is the glue that holds everything together," she said in a press release at the time. "I've always been an advocate for nourishing your wellness from within, which is why I started using Vital Proteins so many years ago."
She added, "Now to have the opportunity to be a part of the brand in a bigger way, as chief creative officer, is very exciting to me."
Aniston shared on the Vital Proteins website: "Our strength starts from within, so I choose good nutrition and the right supplements to start off my day."
"My go-to collagen routine is adding Vital Proteins Collagen Peptides in my morning cup of coffee or smoothie — so easy to use," she noted.
RELATED: Jennifer Aniston and Brad Pitt Crossed Paths at the 2020 Golden Globes: Her Reaction to His Acceptance Speech
Related post url: 
Jennifer Aniston shared some of her other favorite collagen products
As chief creative officer for the brand, Aniston shared some of her other favorite Vital Proteins products, explaining, "I want to show simple ways to incorporate collagen into your daily life."
"For me, it's adding it to my morning coffee and replenishing after a workout, but there is truly an option for everyone," she noted.
The actor explained how she keeps stick packs of the Vital Proteins Vitality Immunity Booster in her bag as it "helps me boost my immune system no matter the season." The convenient packaging allows her to add it to water on the go.
She also shared that she adds the Vital Proteins Collagen Creamer to her coffee, takes a Sleep Collagen Shot before bed "for a more restful night's sleep," and has a bottled Strawberry Lemon Collagen Water after a workout for hydration.