Jennifer Aniston's Father Told Her Not to Become an Actress — But He Had a Good Reason
Most of us recognize Jennifer Aniston from her famous role as Rachel on Friends. But if her parent's had their way, Aniston would never have been on TV.
Aniston's parents reportedly actively discouraged her from becoming an actress. It's hard to believe, but had she taken their advice, we could have had a different woman playing Rachel.
Thankfully, Aniston pushed past her parent's advice and decided to become an actress anyway. Here's how she revolted against her parents.
Both of Jennifer Aniston's parents were actors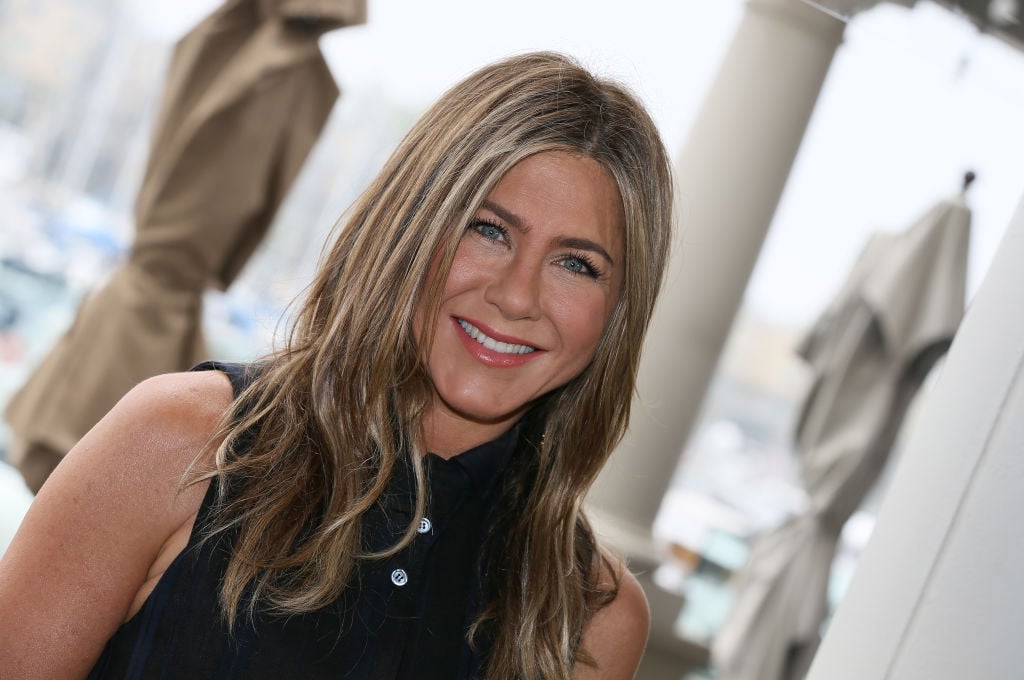 Aniston grew up in a home that was very familiar with the Hollywood lifestyle. Her father, John Aniston, is a well-known soap opera actor. His most famous role is that of Victor Kiriakis on Days of Our Lives, which he has played continually since 1985.
Nancy Dow, a model and an actress, is Aniston's mother. She played in several movies in the sixties, including The Beverly Hillbillies, The Wild Wild West, and The Ice House. The relationship between Dow and Aniston was strained for several years after Dow wrote a memoir about her daughter in 1999 titled From Mother and Daughter to Friends: A Memoir.
The publishing of her mother's book hurt Aniston so much that she refused to speak to her for several years. But that wasn't the only thing that came between them: Aniston also claimed that her mother was disappointed because Aniston "did not come out the model child" her mother had wanted.
However, toward the end of Dow's life, they had begun to mend their strained relationship. Dow passed away in 2016, but Aniston's father is still alive.
Jennifer Aniston's parents didn't want her to become an actress
Although her parents were both in the business, they weren't keen on Aniston following in their footsteps. In fact, they didn't even let her watch TV when she was young. Aniston told Collider that she attended a Waldorf school growing up, which discourages television. The only time she was allowed to watch was when she was sick and stuck at home. However, she was able to attend the theater, which gave her some introduction to acting.
Aniston's parents hoped her time away from TV would help her develop other interests so that she'd find a different career path. In 2012, Aniston told The Hollywood Reporter: "My dad's advice has always been: 'Don't do it. Become a doctor. Become a lawyer.' He didn't want me to be heartbroken because he knew it was a tough business. It compelled me to go for it even harder. Do what keeps you happy, and don't ever let people box you in."
Is Jennifer Aniston glad she disregarded her father's advice?
Before Aniston became an actress, she tried out several other careers. She worked as a receptionist, a bike messenger, and a waitress. She also worked as a telemarketer while she waited for her first acting role. Aniston told Rolling Stone that the telemarketer position felt like she was "selling her soul." (We can't blame her for that!)
None of those careers fit Aniston like acting did. Even though her father had tried to discourage her, Aniston had always wanted to be an actress. When she was a child, she dreamed about it.
"I decided I wanted to be an actress," Aniston told Rolling Stone. "I remember dreaming about it, about being on TV."
If Aniston hadn't followed her dreams, she probably would have been miserable for the rest of her life. She would have always wondered what could have happened if she'd only pursued it. In a way, Aniston didn't have a choice: As much as it went against her father's wishes, acting was in her blood.
Aniston's next role will be in the Apple+ series The Morning Show with Reese Witherspoon and Steve Carell.