Jennifer Aniston's Pre-Flight Ritual Is Superstitious — 'I Have Always Done It for Luck'
When it comes to iconic and legendary actors and actresses, Hollywood is of no short supply. Julianne Moore, Johnny Depp, Christian Bale, and Denzel Washington are just a few to name. Jennifer Aniston is one of the classical actors ranked amongst the greats. From her ageless beauty to her seemingly flawless acting approach, Aniston has managed to land a tremendous amount of roles and gain even more fans along the way. Take a look back at Aniston's acting journey and find out the details behind the star's superstitious pre-flight ritual. 
Jennifer Aniston was destined for fame
In many ways, Aniston seemed destined for the spotlight. In 1969 Aniston was born in California to John Aniston and Nancy Dow. Both of her parents were actors, and it didn't take long for Aniston to begin following in their footsteps. Aniston's father had Greek roots, and as a result, the family spent a year of her childhood in Greece.
Eventually, they would move to New York City where Aniston's parents would divorce and her formal education in acting would begin. Shortly after her high school graduation Aniston appeared in Broadway productions such as For Dear Life and Dancing on Checker's Grave.
Jennifer Aniston's career in the spotlight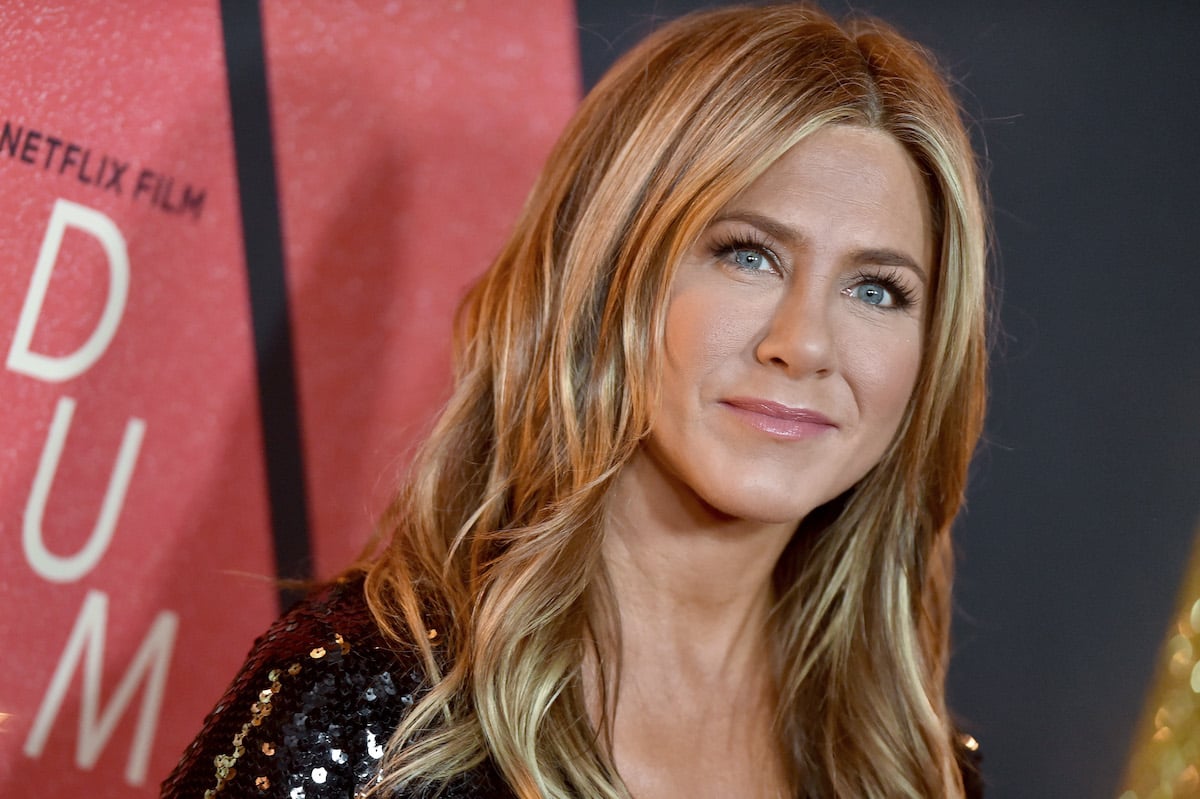 Aniston slowly but surely started shifting to on-screen performances. IMDb has carefully outlined the star's impressive journey.
In 1988, she appeared as an uncredited dancer in Mac and Me. The movie which clearly seemed like a spinoff of the popular film E.T. the Extra-Terrestrial ended up being a bust.
In 1990, Aniston played the role of Courtney Walker in a few episodes of Molloy. The same year the actress was cast as Jeannie Bueller in Ferris Bueller. Over the course of the next few years, Aniston would accept a few small roles here and there, but in 1994 she landed a role that would change her life and the trajectory of her career. 
As many of Aniston's fans and followers probably can guess, the actor's big break was of course Friends. The NBC series revolved around a close-knit group of friends who lived in New York City. Monica Geller, Joey Tribbiani, Ross Geller, Phoebe Buffay, Chandler Bing, and, of course, Rachel Greene were the names of the series' beloved main characters.
Aniston played the role of Rachel Greene. Rachel's character was known for her good looks, wit, style, charm, and seemingly never-ending love story with Ross. The series successfully aired for 10 years before coming to an end in 2004. 
After this chapter of Aniston's life officially closed, she began accepting more roles in the film industry. Rumor Has It…, The Break-Up, and Marley and Me are a few of the popular flicks the actress appeared in during the 2000s.
More recently the star has been receiving a lot of attention and praise for her performance as Alex Levy on The Morning Show. Figuratively speaking, it doesn't seem like the iconic actors plans on going anywhere anytime soon, but on a literal level, if this were the case, Aniston would be sure to be practicing her pre-flight rituals to stave off any unwanted superstitions.  
Jennifer Aniston's pre-flight ritual is superstitious 
Success as large as Aniston's comes with many perks, and traveling is just one of them. The Travel has recapped some of Aniston's favorite vacation spots. Bora Bora, Paris, and Lake Como were just a few of the beautiful and exotic destinations on the list.
However, some of these luxurious locations require Aniston to do some hefty traveling. Luckily, the famous celebrity has a pre-flight ritual that never lets her down. Daily Mail shared that Aniston first taps the aircraft for good luck before making sure to enter the plane right foot first.
"If I walk onto an airplane, I always have to go on with my right foot first and tap the outside of the plane. I have always done it. For luck," she says, reports Yahoo. "Someone told me to do it, and I don't remember when that was. But it's kind of stuck."