Jennifer Aniston's Relationship With Brad Pitt Is 'Flirtatious' — Will They Get Back Together?
Former ex's Jennifer Aniston and Brad Pitt have a flirty relationship but is it a sign they're going to get back together?
It's strange to think that Brad Pitt and Jennifer Aniston have been broken up for almost 15 years. Fans of the famous couple remember their relationship well, and it seems like just yesterday the sweethearts were together. 
They were the celebrity couple fans needed. Aniston is beloved by fans. Even though she's incredibly beautiful, she still has a down to earth quality that endears people to her. 
Pitt was a classic heartthrob, but he comes from humble beginnings. He's a self describes "kid from the Ozarks." There was something about two gorgeous, successful, and normal people being together that just made sense. 
Pitt and Aniston split in the early 2000s. The separation devastated Aniston, and fans felt it too. Pitt got together with Angelina Jolie within a month of separating from Aniston. Although their relationship would last for more than 10 years, Pitt and Jolie never had the same relatable quality that Pitt and Aniston did. 
Now that Pitt is single, he's been spotted hanging around Aniston again. Fans are excited at the prospect of these two lovebirds getting back together. But will it happen? 
Jennifer Aniston and Brad Pitt's breakup was painful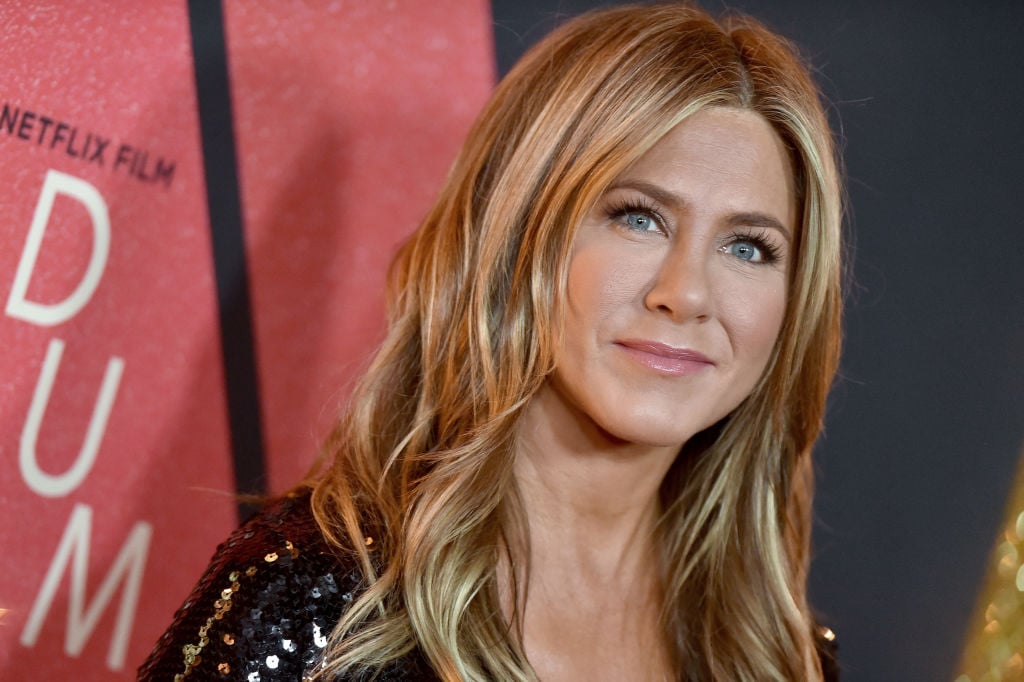 Time heals all wounds, but is 15 years enough time to get over the heartbreak that Pitt caused Aniston? Their marriage ended at what was already a difficult time for Aniston.
She had just wrapped the final season of Friends in 2004. She found herself in the middle of a kind of identity crisis after the series ended. After all, Friends made her career. She wasn't sure where she was going to go next, and she was naturally a little scared of the future. 
Pitt wasn't there to help her through a difficult time. He was at the height of his movie career, which meant he was away for long periods of time filming. One of those projects was Mr. and Mrs. Smith, the spy movie that introduced him to his next wife, Jolie.
He and Aniston would break up in 2005, shortly after he met Jolie. Rumor had it that Jolie had gotten between the two, but Aniston denies that. She says it was more that she and Pitt just grew apart. 
Brad Pitt and Jennifer Aniston seem over it
Even though the split was difficult for Aniston, there are no hard feelings now. Pitt has attended two events at Aniston's house. He was a guest at her 50th birthday party, and he popped up again at her Christmas soiree. 
A source close to the situation says: "Brad and Jen have a wonderful connection that might seem flirtatious at times." The source went on to say that the two worked hard to get over the bad feelings of the past. Aniston was hurt, and Pitt felt bad for hurting her.
But all the hard work they put into healing has paid off. Now, "their bond is solid" and the two are very close friends. 
Could Brad Pitt and Jennifer Aniston get back together?
According to the same source, the answer is no. 
"They dig each other's sense of humor and have an infectious energy when they're together, but they insist things are purely platonic and nothing more than that."
Fans can still hold out hope that something more will ignite between these two, but for now, it doesn't seem likely. Pitt has been linked to Arrested Development actress Alia Shawkat. Although sources also say they're just friends, they seem awfully close. 
For her part, Aniston has a history of being friendly with exes. Her other ex-husband, Justin Theroux, often appears at her parties. 
It seems like Aniston and Pitt are off the table as a couple for now. But being friends is better than nothing. At least fans get to see these two happy, even if they're not together.