Jennifer Aniston's Travel-Related Endorsement Added $5M to Her Already Massive Wealth
Jennifer Aniston made bank with this one endorsement.
One of the most famous actresses of recent times is Jennifer Aniston. Known for her role on the show Friends, she has gone on to appear in a number of ads for various companies. One of these endorsements includes Emirates Airlines. Her deal with the company landed her with a hefty paycheck. 
Jennifer Aniston's successful career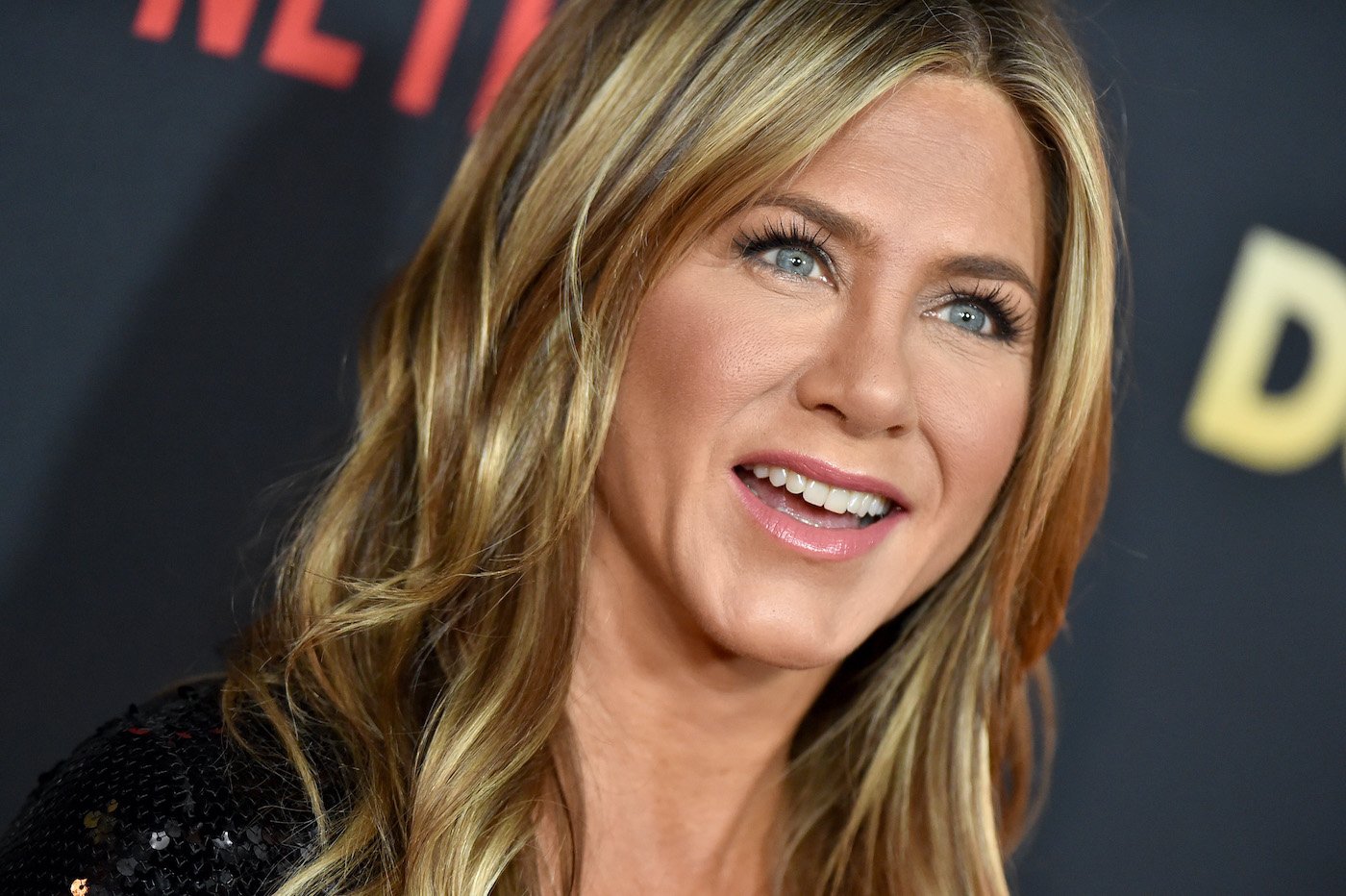 Aniston is an American actress and producer. She became extremely famous when she starred on the hit 90s show titled Friends. In the series, she played one of the main characters named Rachel Green. She had earned Emmy and Golden Globe awards for her role.  
After her time on the set of Friends ended, her acting career continued to grow. She starred in films such as The Break Up in 2006. In 2019, Aniston accepted the People's Icon Award in honor of her life's work. She gave thanks to Friends for giving her an opportunity of a lifetime and called the show a gift. 
She is still a highly successful actress to this day. According to Celebrity Net Worth, she is worth is $300 million as of 2020. In fact, she was the second-highest-paid actress in 2017. 
Aniston still earns a large sum of money from Friends despite the show having ended over a decade ago. She gets paid roughly $20 million a year from the show and makes a ton of films and brand deals. 
Jennifer Aniston has had a series of endorsements
Besides working as an actress, Aniston also has endorsed companies. She has made a considerable amount of money from deals with companies like Smartwater. She became a spokeswoman for Smartwater back in 2007 and appeared in numerous ads. According to an interview, she mentioned that she drinks about 100 ounces of Smartwater every day as part of her diet. It would seem that she is dedicated to the deals she makes. 
Smartwater is now one of the most well-known brands. However, Aniston confirmed earlier this year that she no longer is partnered with the company, according to Today. She has done much for the brand for the past 12 years. 
Of course, Smartwater was not the only company she endorsed. She made a deal with Living Proof, which produces hair care products. In fact, she became part-owner of the company from 2012 to 2016. Another hair product brand she endorsed was L'Oreal. Some of Aveeno's ads have featured Aniston as well. 
Jennifer Aniston had partnered with an airlines
Another lucrative deal she made was with Emirates Airlines a few years ago. There were a couple of ads that she appeared in, and they promoted the company's first-class features. One of these features includes a private suite that comes with a sliding door. There is extra legroom, and the chairs recline all the way down to allow for a proper night's sleep. 
Another thing her endorsement highlights is that first class on an Emirates plane comes with a lounge. This area of the plane has alcohol and snacks available for the passengers. The lounge even lights up at night and illuminates the aisles to help guide people. 
Emirates has plenty of first-class features, so it should come to no surprise that a single ticket can get costly. Many people may turn away when they see the price tag. They may downgrade to business or economy class. Some might even look at a different airline. However, Aniston's star power may be enough to draw in more customers for Emirates. 
Page Six reports that Aniston made a whopping $5 million from her deal with Emirates. Her earnings are not surprising since she is a huge star that was shooting a high-profile campaign. Her endorsement came around the same time she got married to Justin Theroux.