Jennifer Garner Say She Has An 'Apocalyptic Fear'
Gregarious, relatable, and family-oriented, Jennifer Garner is one celebrity none of us would associate with a public meltdown. Even after years in Hollywood and two celebrity husbands, she's still an unpretentious country girl. Born in Houston Texas on April 17, 1972, Garner was raised in the scenic mountains of West Virginia. Garner recently sat down for a hot sauce challenge with Sean Evans, host of the award-winning web series Hot Ones. Things got heated as she and Evans dished about her life, career, and "pretend cooking show" while taste-testing the infamous "wings of death."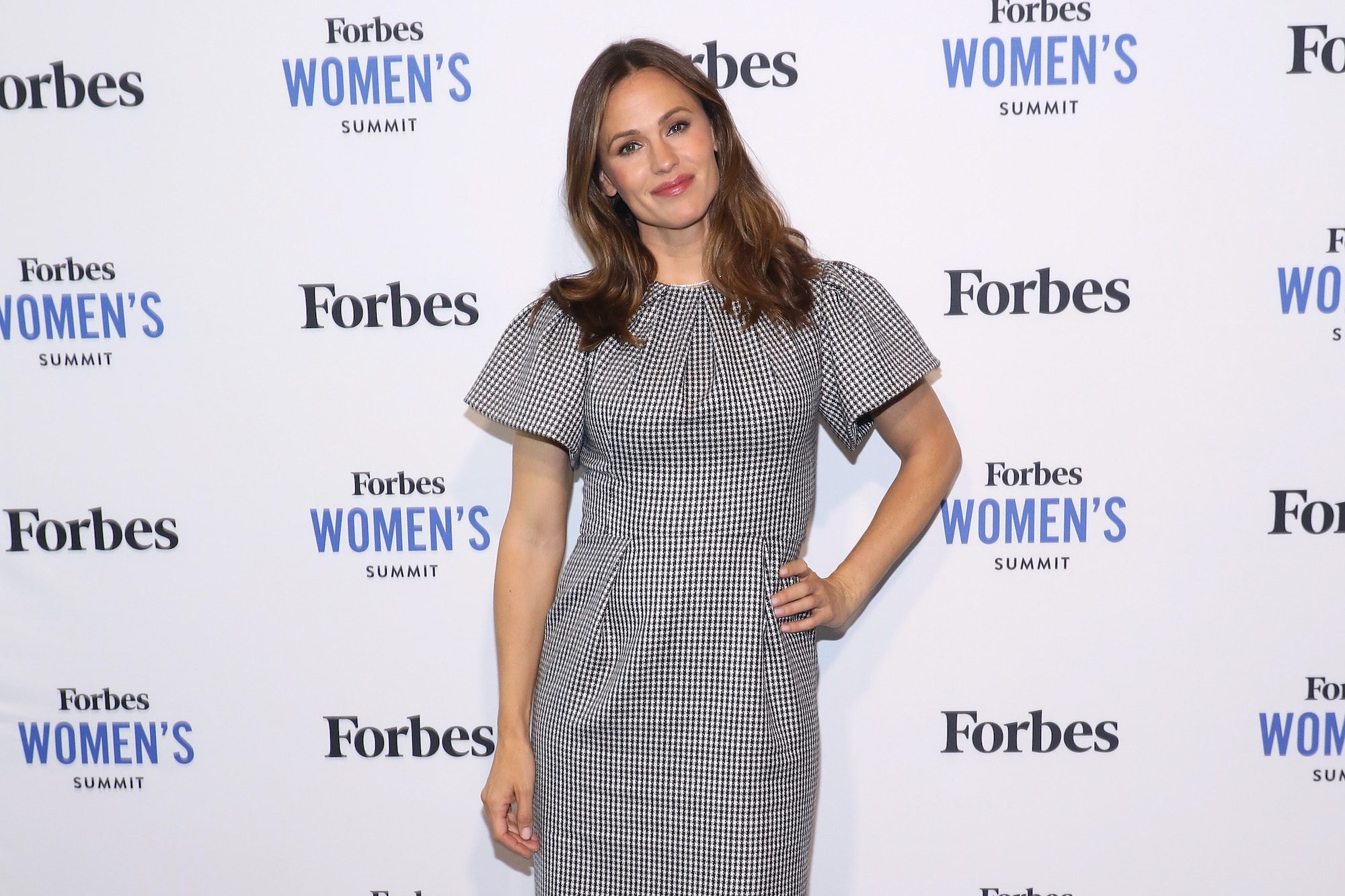 Garner gets hot and spicy 
Garner looked a little nervous when she began the interview with Evans, who has become something of a celebrity himself. Mashed reports that First We Feast's YouTube channel, part of the Complex news and entertainment site, has been viewed over a billion times. 
"I guess, I'm really excited to talk to you and very happy to be here," said Garner, eyeing ten different bottles of fiery sauce with obvious trepidation. When asked how she handles the hot stuff, she answered, "I don't add sriracha to my mac and cheese, I'll just say that."
Apparently, Evans does. With his own plate of wings, he typically matches his guests bite for bite as the interview progresses. The 10 sauces he and Garner sampled started on the Scoville heat scale for peppers at 1800, climbing to a scorching 676,000. The last bottle of liquid pain they tasted may have been off the chart. It was labeled TBD. OMG!
Apocalyptic fear and 'mind-blowing kitchen hacks'
Scroll through Garner's Instagram account, and you'll find shots of picturesque cabins perched on windswept rises, nestled on tiny islands, and hidden in deep forests. Evans picked up on that, asking, "Does that infatuation stem from a longing or catharsis in escaping the eye of Hollywood, or is that just, uh, reading way too much into that?"
"I have a little bit of, uh, an apocalyptic fear," Garner admitted while fighting off the burn. "Um, and really, I think I would like to know that I could live off the grid, on an island somewhere that was always in beautiful fall colors, so yeah." Who knew Instagram could help such a lively and seemingly confident woman face such a personal fear?
Garner has definitely survived tough times
Truth be told, Garner has weathered some dark times in recent years. After her high-profile divorce from a struggling Ben Affleck in 2018, she learned to face life and motherhood on her own. "I've learned that I'm pretty sturdy," Garner told People. "I'm OK when I'm in the house by myself. I'm OK when it's just the kids and me. I'm OK when they fall apart. I mean I have my moments, but pretty much, I'm really OK."
Chances are that Garner, whose many skills include beekeeping, would be fine living off the grid. As she revealed in a video for CBS Sunday Profile, she learned how to fight to land her role on Alias and has helped her uncle revitalize the old family farm in Locust Grove, Oklahoma.
"I do so many different things. Sometimes I feel like I work inside of a blender," Garner confided to People. "I mean, sometimes the lid of the blender flies off and you get a smoothie all over your kitchen. That happens too. It's not always pretty. But we get it done."
Garner apologizes for her fiery words
Garner's language got slightly salty during her hot sauce challenge, and who could blame her? She started strong with "I'm fine," and kept mostly on the cool side. As things progressed she let a "golly," fly and used a choice word to describe the Honey Badger's disposition, and uttered a vehement, "Up your butt, Sean," in the literal heat of the moment.
On her Facebook page, Garner thanked Evans and First We Feast for the interview. "I apologize for saying a bad word or three here on #HotOnes," said Garner in her post, "But if you are a fan of torture and kitchen talk happening simultaneously—this should be right up your alley." 
To her credit, she finished all 10 wings and nothing she said was really that shocking. Other celebs have taken the same challenge with raw commentary that could blow your hair back. According to Ranker, 16 failed the challenge spectacularly. Garner was a real trooper and so wholesome that even her threats were charming. "I just wish I could hug your neck," she told Evans at the end of her interview, adding, "With my hands."