Jennifer Garner Revealed What She Ate 'Every Day for Breakfast' to Get in Shape for 'Peppermint'
Jennifer Garner kept eating the same breakfast she used to get in shape for 'Peppermint' months after filming stopped. She
If it ain't broke, don't fix it. 
That's the motto, Jennifer Garner, 47, stuck to while filming the 2018 thriller, Peppermint, in which she played Riley North, a woman seeking revenge on those who killed her daughter and husband five years earlier. 
On her Instagram account, the actress shared a smoothie recipe from Kelly LeVeque, who, according to her website, is a holistic nutritionist, wellness expert, and celebrity health coach.
Garner filmed herself making the smoothie and included the recipe in the caption of her post.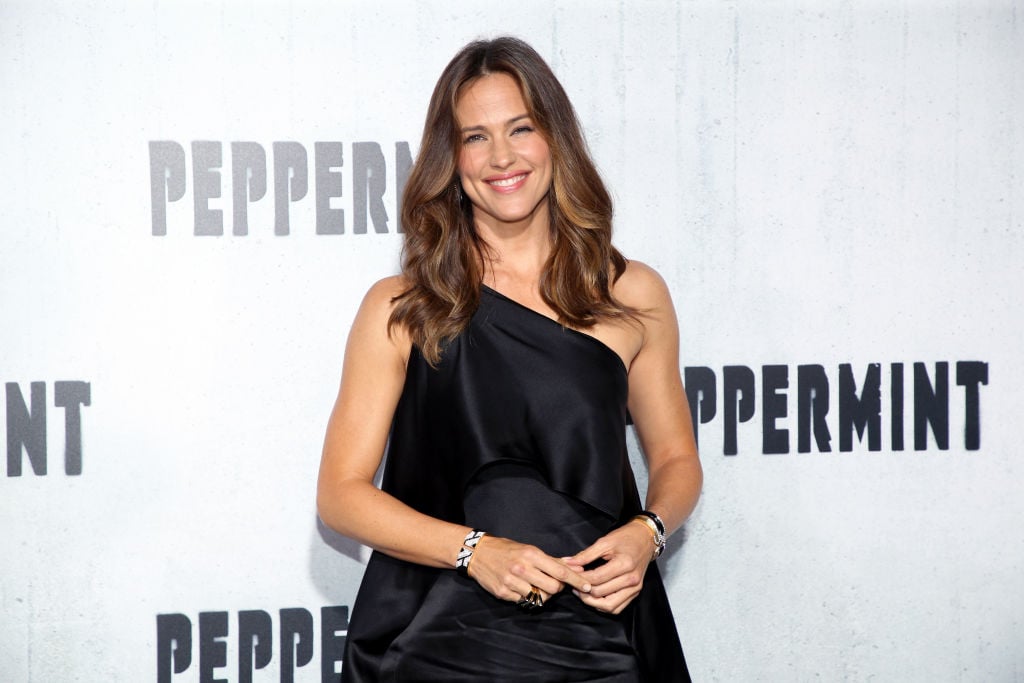 After glancing at the ingredient list, one might think the smoothie wouldn't taste very good. Main ingredients include almond butter, spinach, and protein powder. 
But Garner assured her followers of the smoothie's delicious flavor. "Don't be scared! It's tastier than it looks!" the actress wrote.  
Then Garner explained how she started sipping on the smoothie: "I started working with @bewellbykelly a few months ago to get ready for #PEPPERMINTmovie and have had her smoothie every day for breakfast since," she said. 
LeVeque is known for her Fab Four smoothie that contains a "formula to help you develop a blood sugar balancing meal replacement shake in any flavor with enough protein, fat, and fiber to keep you full."
Garner recorded a video of herself mixing up the smoothie and showed just how easy it is to make. 
She noted substitutes i.e. baby food from her brand, Once Upon a Farm, could be used to make an equally delicious smoothie.
"Today, I decided to play scientist and see if my @onceuponafarm cold-pressed, organic purée (or baby food, if you're a baby, but whatever) could be a substitute for fresh blueberries when I didn't see any in the fridge," she wrote, adding, "Yep, it could."
Garner's smoothie recipe
Garner listed the recipe in her Instagram post, highlighting how easy it can be to enjoy a healthy and yummy smoothie. 
Here's the recipe according to Garner:
"#BeWELLSMOOTHIE recipe:
2 scoops @primalkitchenfoodscollagen protein powder (hot tip: I prefer the Chocolate Coconut Collagen Fuel)
1 tablespoon ground flaxseed
1 tablespoon chia seeds
1 tablespoon almond butter (if no one's looking I use extra…)
1 1/2 cups unsweetened almond milk
Handful of fresh spinach
Small handful of ice
Very small handful of blueberries (please see almond butter. Also true here.)
—–
Mix all ingredients together in blender and enjoy."
Other celebs love smoothies too
Garner joined other celebrities in Hollywood who have turned to smoothies for a healthy boost. 
Jessica Alba has said the smoothie she created with the help of LeVeque, cleared her acne, according to Delish. Now, Alba swears by her smoothies. 
"I always turn to her for advice," Alba told Well + Good about LeVeque. 
Josh Duhamel didn't have enough positive things to say about a green smoothie he used to drink daily with his ex, Fergie. 
"It's spinach, kale, celery, apple, banana, pear — we've literally made it every day for the past seven years and it's just like energy in a glass," Duhamel once told Health. 
Others who have made their love for smoothies known include Julianne Hough, who says hers tastes like apple pie, and Zac Efron, who drinks a smoothie before walking the red carpet.