Jennifer Garner Couldn't Keep It Together for This Love Story
Sometimes we find that celebrities are just like us. Jennifer Garner likes Humans of New York, and she shared her enjoyment with a string of comments on a collection of the site's Instagram posts. Here's a look at the HONY story and Garner's responses.
Who is Jennifer Garner?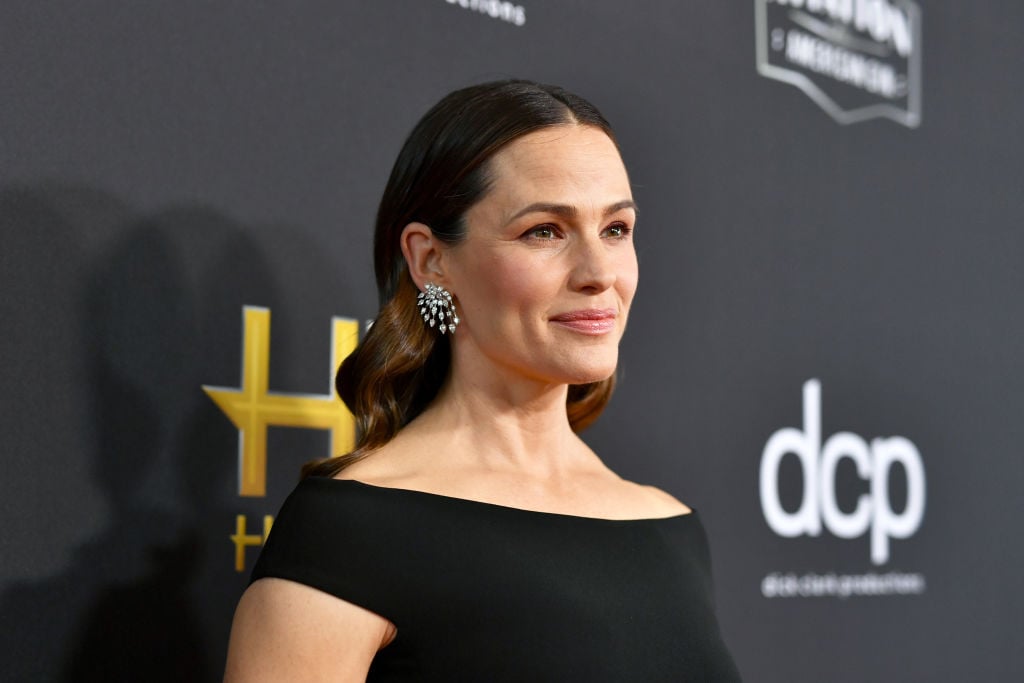 Garner was born in Houston, Texas, on April 17, 1972, and grew up in Charleston, West Virginia. She performed on stage in New York after college at Denison University before moving to Los Angeles.
Garner first worked in television there, earning small roles in Spin City and Law & Order. She soon had larger parts on Felicity and then Alias, for which she won a Golden Globe Award. She is also known for her movie roles, including in Catch Me If You Can, Elektra, 13 Going On 30, The Kingdom, Juno, and Dallas Buyers Club. 
From 2000 to 2004, Garner was married to actor Scott Foley. She was then married to Ben Affleck in 2005 and the A-list pair have two daughters and a son together. Garner and Affleck separated in 2015 and divorced in 2018.
Apparently, Garner is also a fan of social media account Humans of New York.
Humans of New York shared a beautiful love story
Humans of New York, created by photographer Brandon Stanton, presents daily stories showing photos of New Yorkers along with quotes from them. The content is shared through the Humans of New York blog and social media, which has more than 20 million followers.
When HONY posted a series about Cheryl and Bobby Love in early February, Garner posted multiple comments on Instagram in response.
The two met working in a New York City cafeteria. They married in 1985 and had four children. Humans of New York introduced the couple's story with Cheryl sharing about the day five years ago the FBI came to her home and arrested Bobby.
It turned out that years before, Bobby, whose real name was Walter Miller, had escaped from prison in North Carolina. He had been part of a bank robbery while still in high school, which landed him with a 25- to a 30-year prison sentence.
After being arrested by the FBI, Bobby spent a year in prison before being paroled. During that time, Cheryl worked on his behalf trying to gain his freedom. She even wrote to then-President Barack Obama. The ordeal freed Bobby from his past and gave Cheryl a new power.
She said: "He doesn't have to hide anymore. He can look at me when I'm speaking. Not only that, he's hearing me too. My voice is heard. I used to walk on eggshells. I used to just go along. But I told him one thing. I said, 'Bobby, I'll take you back. But I'm not taking a backseat to you no more.' Because I got my own story to tell. I can write a book too. I might not have escaped from prison, and started a whole new life, and hid it from my family. But I forgave the man who did."
Jennifer Garner's reactions
As the Loves' story unfolded over 11 posts, Garner shared her thoughts. When Cheryl learns that Bobby wasn't his real name and he had been in prison, Garner commented, "Holy nuts." Later she said, "Cheryl must be gobsmacked."
Waiting for Cheryl to come into Bobby's life, she shared her impatience: "You are really taking your sweet time doling out the goods, @humansofny We are all in agony—have mercy and give us Cheryl."
After looking at photos of the Loves at their wedding and with their family, Garner posted, "Look at that beautiful family. I feel like the next bits are going to make us cry. Poor soft, righteous Cheryl."
Cheryl talks about before she knew her husband's secret and about trying to be supportive of her husband who was sometimes closed off from her.
"Cheryl is the American Wife. I can't even take it," Garner commented. When Cheryl later realizes she loves her husband despite the years of lies about who he was, Garner responded, "Ahhh. Cheryl. What a Woman."
In the final post, Cheryl talks about her strength and the power of forgiveness. Garner responded saying, "This is the most beautiful, inspiring Love story I have ever watched as a ten hour mini series. And sitting in this big audience with everyone today has been [three hearts]. Thank you, @humansofny. You were right to take your time. Just like Bobby figured out—Cheryl was worth every second."
Other people responded to Garner's entertaining and heartfelt commentary. One person said on the eleventh post, "I just love how much @jennifer.garner commented on all these posts!"