Jennifer Garner Said Mark Ruffalo 'Almost Dropped Out' of '13 Going on 30′ Because He Struggled With 1 Iconic Scene
Jennifer Garner's favorite scene in 13 Going on 30 is definitely a fan-favorite moment: the "Thriller" dance scene. Interestingly, she revealed that her co-star Mark Ruffalo almost dropped out of the movie because he so hated rehearsing the scene.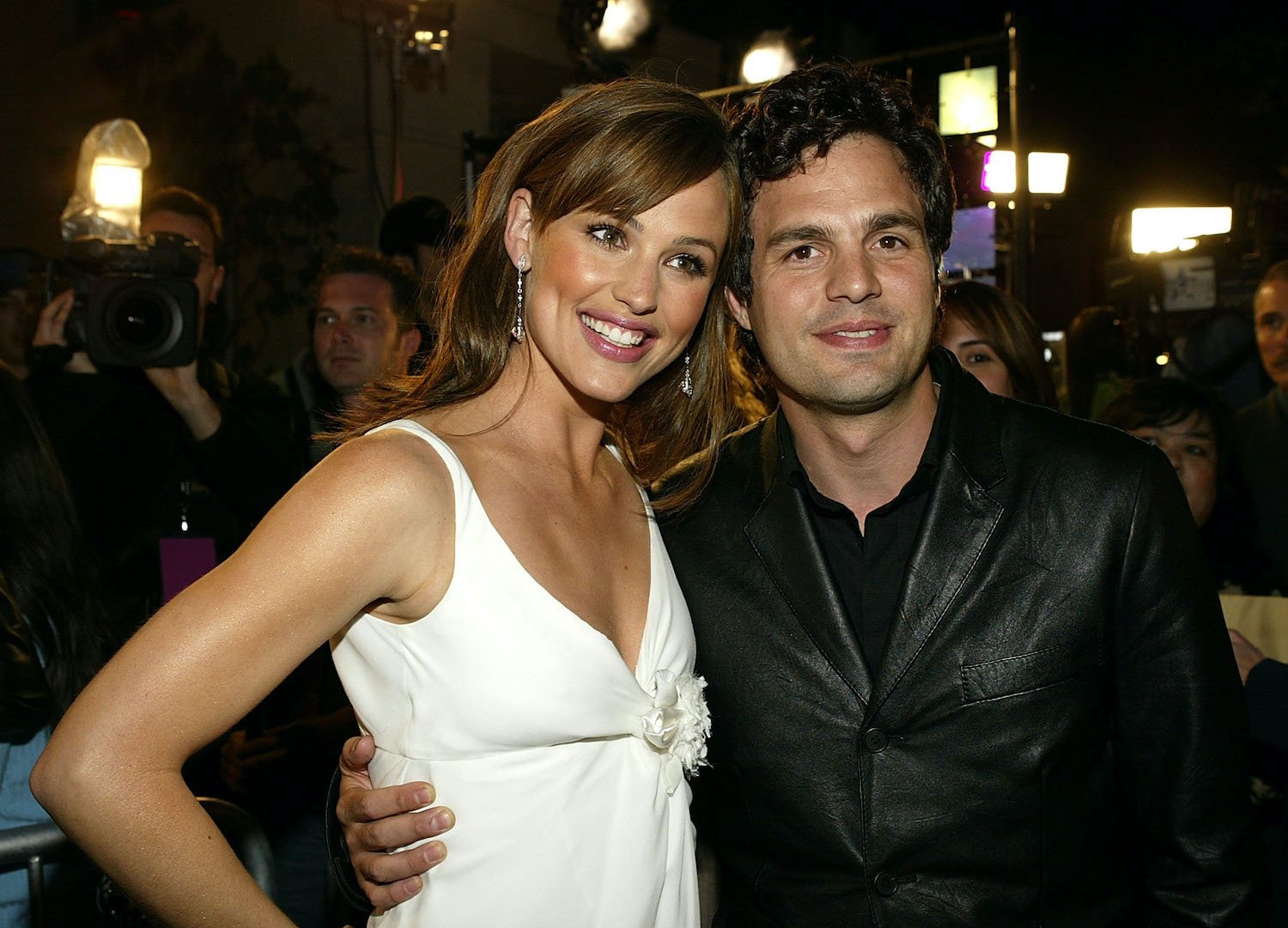 Mark Ruffalo struggled with learning the '13 Going on 30′ choreography
During a March 17 interview with theSkimm, Garner was asked, "What is your favorite memory from 13 Going on 30?' and she immediately demonstrated a "Thriller" dance move.
The actor gave a side to side glide with her head and raised her arms and clapped her hands over her head. Fans of the movie know the scene well, no doubt.
Garner was also asked for a "set secret" from the movie and, it turns out she had something to dish about her co-star's experience with learning the dance for that scene.
Garner shared how Ruffalo struggled while they rehearsed the "Thriller" dance scene, telling theSkimm that it was almost uncomfortable enough that he wanted to quit the movie.
"Our first rehearsal, I think it was Mark and Judy [Greer] and me, and Judy and I were both dancers growing up and poor Mark didn't know that," Garner shared. "And he came in and he hated the rehearsal process so much he almost dropped out."
Ruffalo confirmed Garner's assessment by explaining just how challenged he was by the choreography. When People shared Garner's comments about Ruffalo in an Instagram post, he actually weighed in with his experience.
Comments by Celebs captured his comments and Ruffalo said it was, indeed, a rough go for him. "It didn't help that it took me 3 hours to learn what Jen mastered in about 20 minutes!," he commented.
He added, "Matty had to be dragged out on that dance floor as well, poor guy. But all this time later he is grateful he did!"
Jennifer Garner and Mark Ruffalo reunited for 'The Adam Project'
It's a much different film, but Garner and Ruffalo were able to benefit from their comfortable working relationship in 13 Going on 30 for the Netflix film The Adam Project.
Unsurprisingly, the former co-stars found it easy to connect again for their new project.
"It was wonderful," Garner during an interview with Good Morning America. "We were playing a married couple and we just had this instant comfort and obviously there's just such a connection and a warmth."
"It was actually a really beautiful experience to revisit that relationship," she added.
RELATED: Jennifer Garner Made This 'All-Time Favorite' Ina Garten Recipe for the Barefoot Contessa's Birthday
Related post url: 
Jennifer Garner and Mark Ruffalo have fond memories of '13 Going on 30′
On the March 16 episode of The Kelly Clarkson Show, Garner was asked about working with Ruffalo again on "this beautiful movie."
"It was great to get to work with Mark again and we had so many fun conversations about 13 Going on 30 and just reminiscing and talking about how lucky we both feel to be part of something that still means something to people out in the world," Garner shared.
Their experience working together before, she said, helped with "the work that we did together on The Adam Project — this really beautiful familiarity and trust. It felt just all-around wonderful."