Jennifer Garner Has a Rare Genetic Condition Called Brachymetatarsia That Affects Her Toes in a Strange Way
A talented actor, Jennifer Garner is known for her good looks, charm, and healthy lifestyle — and her toes? Once married to Ben Affleck, she co-parents their three children. And her caring and compassionate manner earns her adoration from many.
Since her early days as a sexy CIA agent on the television series Alias, Garner has starred in countless film and television projects. Many fans don't know the Yes Day actor has a rare genetic condition that affects her toes. 
What is brachymetatarsia, Jennifer Garner's toe condition?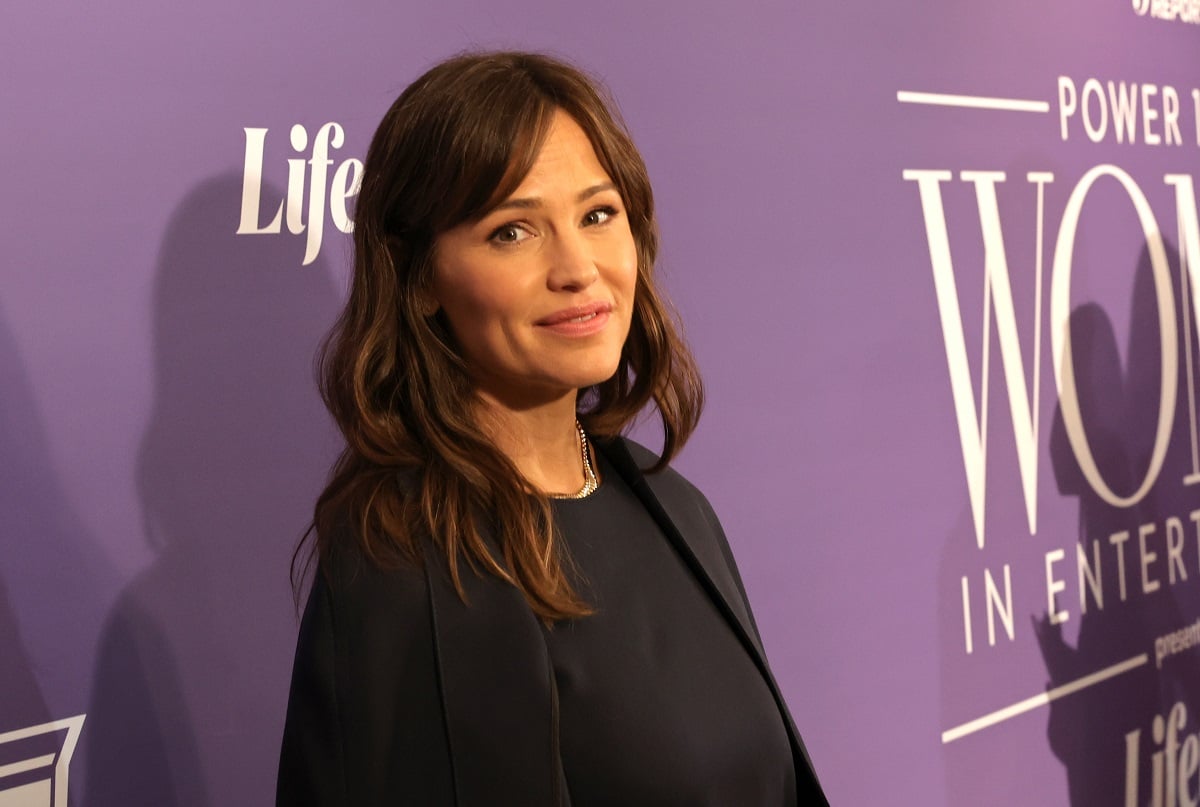 According to Texas Foot Specialists, Garner has a "physical foot deformity" commonly known as brachymetatarsia. The overlapping toe on her right foot is a "genetic condition wherein one of the five long bones of the foot is short."
The genetic condition is not a common defect found at birth. Rather, it's a "growth disturbance" occurring over time. Trauma such as an infection, tumor, or radiation can cause brachymetatarsia, but it is usually hereditary. Women are more prone to the condition than men.
Dominion Foot and Ankle Consultants explains, "The condition occurs when the affected metatarsal bone fails to develop fully, or its growth plate closes prematurely." As the other metatarsals continue to grow, the affected toe appears shorter.
The Daily Mail captured a photograph of Garner's "crooked pinkie toe" while she was shopping. The Peppermint actor, who usually wears flats or boots, appeared in a pair of pink sandals following a fresh pedicure.
How Garner's toe can affect her health 
Doctors can repair the condition with surgical bone grafting. But the procedure is typically only recommended when it impedes the patient's lifestyle. External fixation is also possible for extreme cases where toe lengthening becomes medically necessary.
Doctors usually only recommend surgery when a person finds it painful to wear shoes, walk long distances, or is embarrassed by the unsightly appearance of their feet. Non-surgical treatment of brachymetatarsia can include arch support, orthopedics, corrective shoes, and activity modification.
It does not appear Garner ever had corrective surgery on her toes. Based on her many fast-paced action scenes and death-defying stunts, it seems the condition has not proved debilitating.
Other celebrities with funky feet
Garner isn't the only famous person with unique toes. NBA basketball legend LeBron James has pretty funky feet. The Gait Guys explain he has "too much extensor tone and/or strength in the digits of the foot." The iconic player also has "what appears to be a drifting of the big toe (the hallux) underneath the 2nd toe." His fifth toe, the pinky, also appears to be migrating upwards.
Aerosmith rocker Steven Tyler also hides some strange-looking toes. The Daily News reported the "Walk This Way" singer developed Morton's neuroma "from dancing too hard in ill-fitting shoes." The condition causes a thickening of the nerves in the feet. Tyler underwent surgery to correct the issue and reduce pain and swelling.
Comedic legend Dan Aykroyd once told The Guardian about his odd toes. "I am actually one of the few people on the planet who is a heterochromiac syndactylite. I have webbed middle toes on both feet," he said. He also has different colored eyes and what he describes as "the lizard brain of a 20-year old."
According to US Magazine, That '70s Show actor Ashton Kutcher once revealed on a British television show that he also has "slightly webbed feet." He took off his socks and shoes to prove his unique condition, saying, "When everything else is this good looking, something's got to be messed up!"