Jennifer Lawrence Has Accomplished Her Ultimate 'Dream' in Life
To say Jennifer Lawrence is accomplished would be something of an understatement. Since she began pursuing her dreams of being an actor she has starred in over 25 movies, won an Oscar, and boasts an impressive net worth. Lawrence is one of the most famous actors in Hollywood thanks to her roles in films like The Hunger Games, American Hustle, and more. And, considering she's only 31, she's got plenty of time to do whatever else that she's passionate about.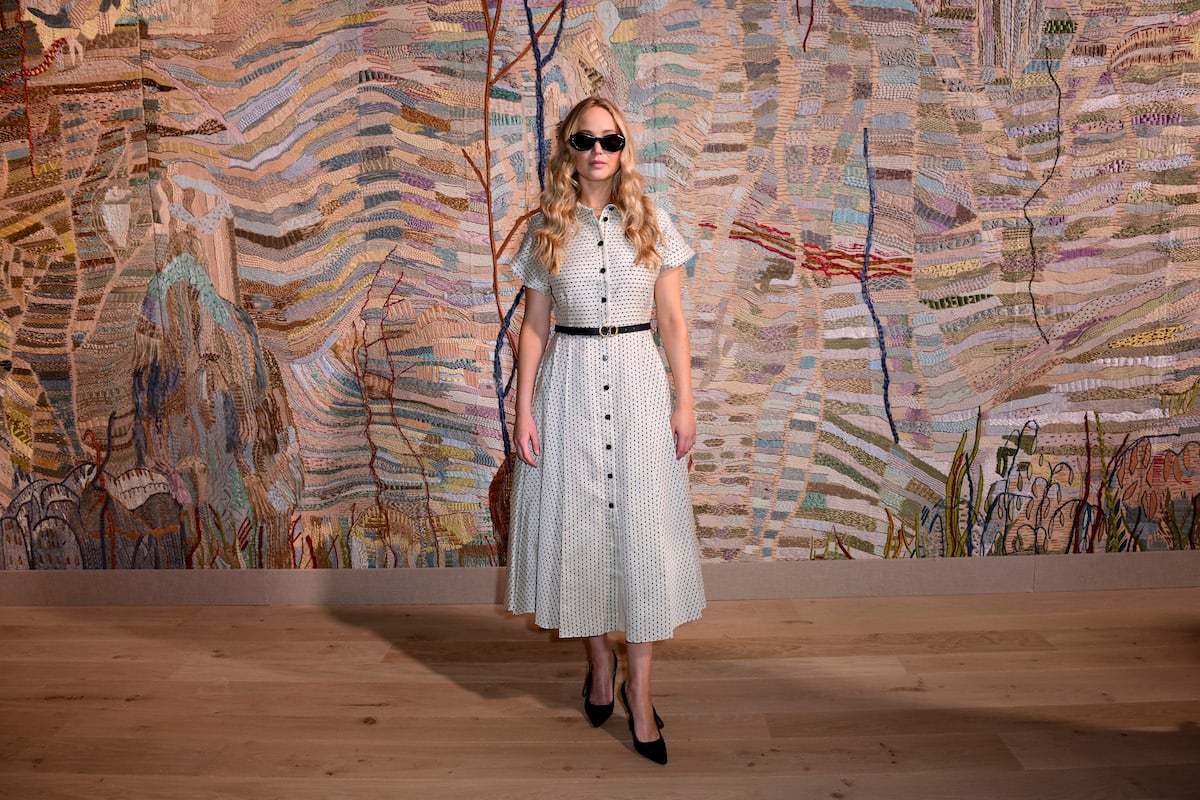 Though Lawrence started pursuing acting at a young age, even dropping out of high school at 14, she really started getting critical acclaim around 2011. In the span of three years, Lawrence managed to secure three Oscar nominations (and one win), work with some well-respected cast and crews, headline a major film franchise, and increase her net worth by more than $30 million dollars. And, according to Lawrence, working her butt off while she was still young, was the best way to navigate a career in entertainment.
Jennifer Lawrence revealed her dream in life back in 2014
"It hasn't been that many years, but they've been intense years," Lawrence told CIAK Magazine when questioned about her incredible rise to fame and fortune. "I had the chance to work with amazing directors and just as many amazing actors. I've realized the ultimate dream of any actress: be on top as a young actress, and in a short time. Now, my dream is to slack a little!"
When asked to define what she meant by slacking, Lawrence shared that she'd love to have some time to relax and stay away from the scene of the industry. "I don't have a clear-cut idea: I'd just like not to have to work for a little while, be on the fringe, on the outskirts of Hollywood, hopefully driving around in a minivan."
The Oscar winner took a much-needed break from Hollywood and acting
Lawrence described her ultimate dream of slacking back in 2014 and, funnily enough, it all came to fruition. Though she continued to work very hard for a few more years, she definitely took some time away from acting and stepped out of the spotlight. This time away gave the actor time to recalibrate her dreams and reflect on the types of movies that she really wanted to make.
"I realized that I needed to take some time," Lawrence shared of her hiatus from the film industry in a conversation with Dear Media's Absolutely Not Podcast. "I mean, we all [felt] that, like everybody needed a break and the public needed a break from me. I needed a break." 
Lawrence is still acting in addition to starting a family with her husband, Cooke Maroney
During her break, Lawrence focused on her personal life and her relationships. The Catching Fire star dated and married her husband, Cooke Maroney. Now, in 2021, the pair are expecting their first child together. It seems Lawrence's ultimate dream came to fruition. Despite the time she spent away from Hollywood, she is still a coveted actor and has some pretty high-profile projects coming down the pipeline. That said, she has been able to have more agency over her career and make films at a much more reasonable pace. We're sure her fans can't wait to see what she'll accomplish next.