Jennifer Lawrence's Advice to Shailene Woodley Was Based on 1 Incident
Shailene Woodley has always been candid about the fact that she doesn't particularly love the spotlight. Though she began acting at a young age and starred in wildly popular TV shows like The O.C. and Big Little Lies, Woodley has never been interested in fame. In fact, she manages to lead a pretty normal life. But, when she signed on to play Tris Prior in the Divergent series, she knew her privacy would be compromised, so she reached out to Jennifer Lawrence for advice.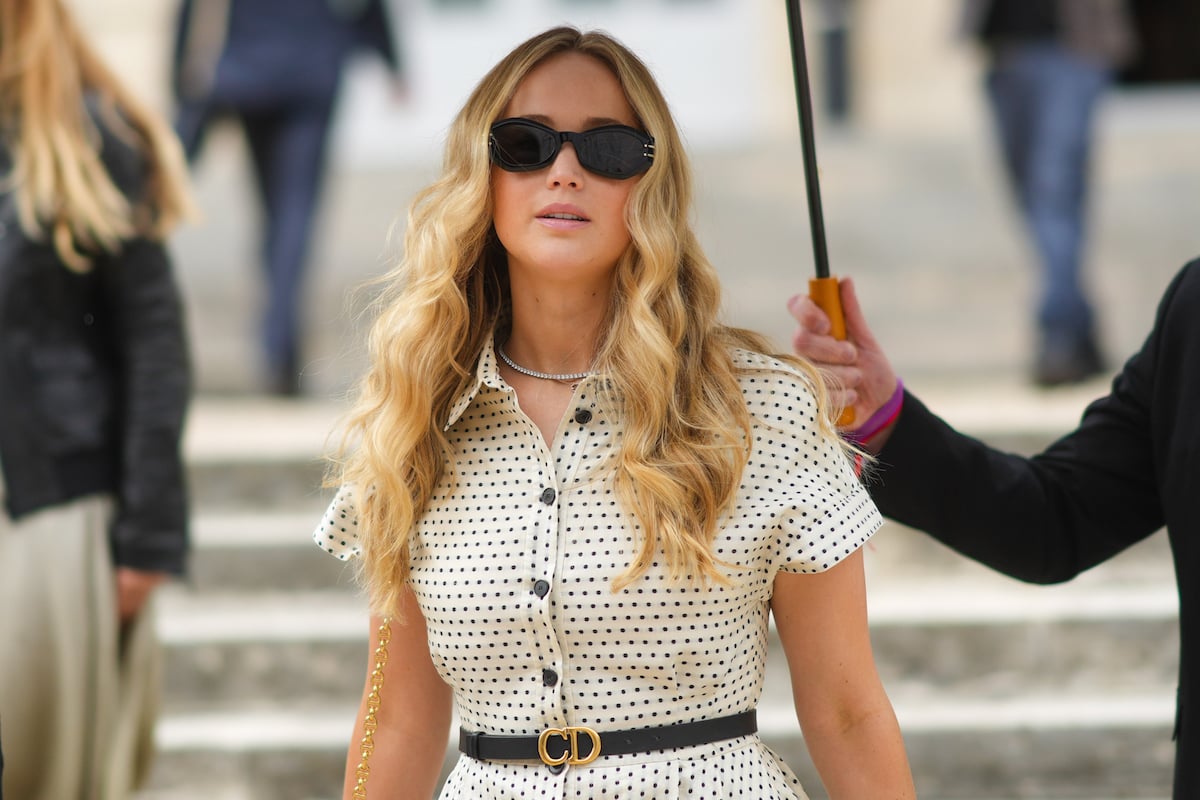 Shailene Woodley wasn't sure she wanted to star in the 'Divergent' movies
As the Divergent movies were based on the wildly popular eponymous book series, Woodley knew that the movies had the potential to be huge. Massive film franchises like The Twilight Saga and The Hunger Games had already shown that teen novels turned films had the potential to make billions.
While many actors would've jumped at the chance to become an "overnight celebrity", Woodley was wary about the situation. So, she penned a letter to Lawrence (who was the star of The Hunger Games movies) for advice about whether or not she should accept the role.
The 'Big Little Lies' star reached out to Jennifer Lawrence for advice
Fans of Lawrence won't be surprised to learn that she wrote back to Woodley and offered some of her trademark candor. She gave the Divergent star some much-needed words of wisdom. In an interview with The Daily Beast, the Endings, Beginnings alum revealed what Lawrence told her.
"She was like, 'Small things will change, but if you stay who you are, nothing will change,'" Woodley recalled. "The big picture won't change. It's only going to make your life greater and you'll be so grateful for it. Don't be stupid, don't make a sex tape, don't do drugs, don't go to Whole Foods the day the movie opens, and you'll be fine!' I thought, 'I'm gonna love this chick when I meet her.'"
'The Hunger Games' alum's unique advice for Woodley was based on a real-life incident
While most of Lawrence's advice to Woodley makes complete sense, a lot of fans were a bit confused about the Whole Foods reference. However, that portion of advice actually came from a personal experience that Lawrence had the day that The Hunger Games movie premiered. The Oscar-winning actor didn't realize just how famous she was and she made the mistake of going to the grocery store.
"Literally the day the movie was released, I had no idea I was famous yet or that anybody had seen the movie," Lawrence shared in an interview with CNN. "I don't think actually I knew the movie came out that day." Lawrence continued on to share that a simple trip to the grocery store quickly turned disastrous. Suddenly, she was accosted by swarms of people vying to talk to her, get a picture, or even an autograph. Eventually, Whole Foods had to take drastic measures to ensure Lawrence's safety. "[They] had to call the police and I had to go down the cargo elevator and I was crying."
Lawrence's experience at Whole Foods certainly sounds like an intense one. It's no wonder she gave Woodley advice to help her avoid experiencing something similar.