Jennifer Lawrence Always Considers 2 Things Before She Says Yes to a Movie
How does Jennifer Lawrence decide what movies she wants to make? She considers two key things very carefully before she says yes to a new role.
Thanks to her talent and multiple Oscar nominations, Jennifer Lawrence is in high demand in the entertainment industry. The actor started her career as an indie darling before finding mainstream success with movies like Silver Linings Playbook, American Hustle, and The Hunger Games films. But how does Lawrence decide what movies she wants to be a part of?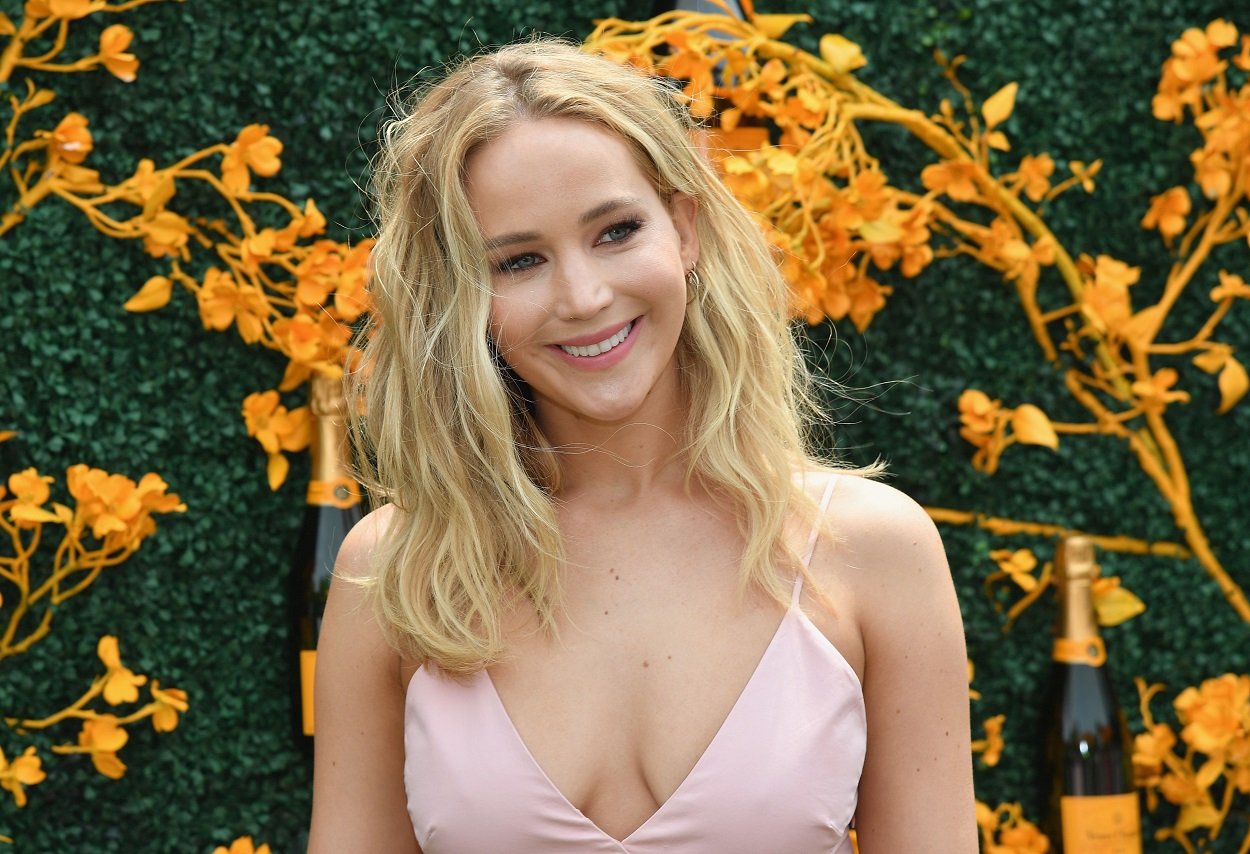 When you're an actor of Lawrence's caliber, you don't have to audition nearly as much as lesser-known actors. In fact, Lawrence and her team field tons of outright offers for her to be involved in movies. So how does the Catching Fire alum determine which projects are worthy of her time? It all comes down to two things for the actor.
How does Jennifer Lawrence choose what movies to sign on to?
Back in 2012, Lawrence spoke with Collider when she was promoting the first of The Hunger Games movies. In the interview, she revealed that her two non-negotiables for joining a film are a great script and a great director. "It's always been about the script and the director, for me," the actor shared. "There are directors that I want to work with and that I admire. You can love a script, but if it doesn't have a good director, it won't be that."
In her career, Lawrence has had the opportunity to work with tons of talented and well-respected directors. According to the Joy actor, she loves working with different people and immersing herself into their unique creative processes. "I like to adapt to a director's way of working," Lawrence shared. "I love doing that. Each director is so different, and you have to adapt to this new way of doing something. That's what's amazing to me. That's why I love directors. I don't want a director to have to work around me. I think it's more fun for me to come in on their thing."
The Oscar winner has a preferred way of working with directors
Though Lawrence is adept at adapting to a director's specific style of working when she is filming movies, she admits that she does have a preference for the way she works. According to the Mockingjay – Part 1 actor, she excels on a technical level when she's acting. When she's being directed she prefers if directors just tell her what they want rather than giving her more abstract notes.
"I'm better with technical stuff," Lawrence revealed. "Just tell me what you don't like and I'll fix it. Don't tell me to think about [something hypothetical]. That doesn't work for me. Just tell me what's right and what's wrong, and just tell me what to do."
Clearly, Lawrence knows what works for her within the craft of acting. However, she seems to do just fine no matter who is directing her. We're sure her fans can't wait to see what projects she signs on to next. We guess it depends on what scripts and directors she finds herself enamored with.