Jennifer Lawrence Called Her 'Passengers' Sex Scene with Chris Pratt 'Really Bizarre' – 'I Got Really, Really Drunk'
Jennifer Lawrence is one of the world's top actors, with dozens of movies attached to her name. She is lauded for her rawness and ability to fit into any role. But 2016's Passengers presented a new challenge for Lawrence.
For the film, she had to shoot her first real love scene with co-star Chris Pratt. She once confessed it had her so nervous that she even imbibed a great amount of liquor to cope.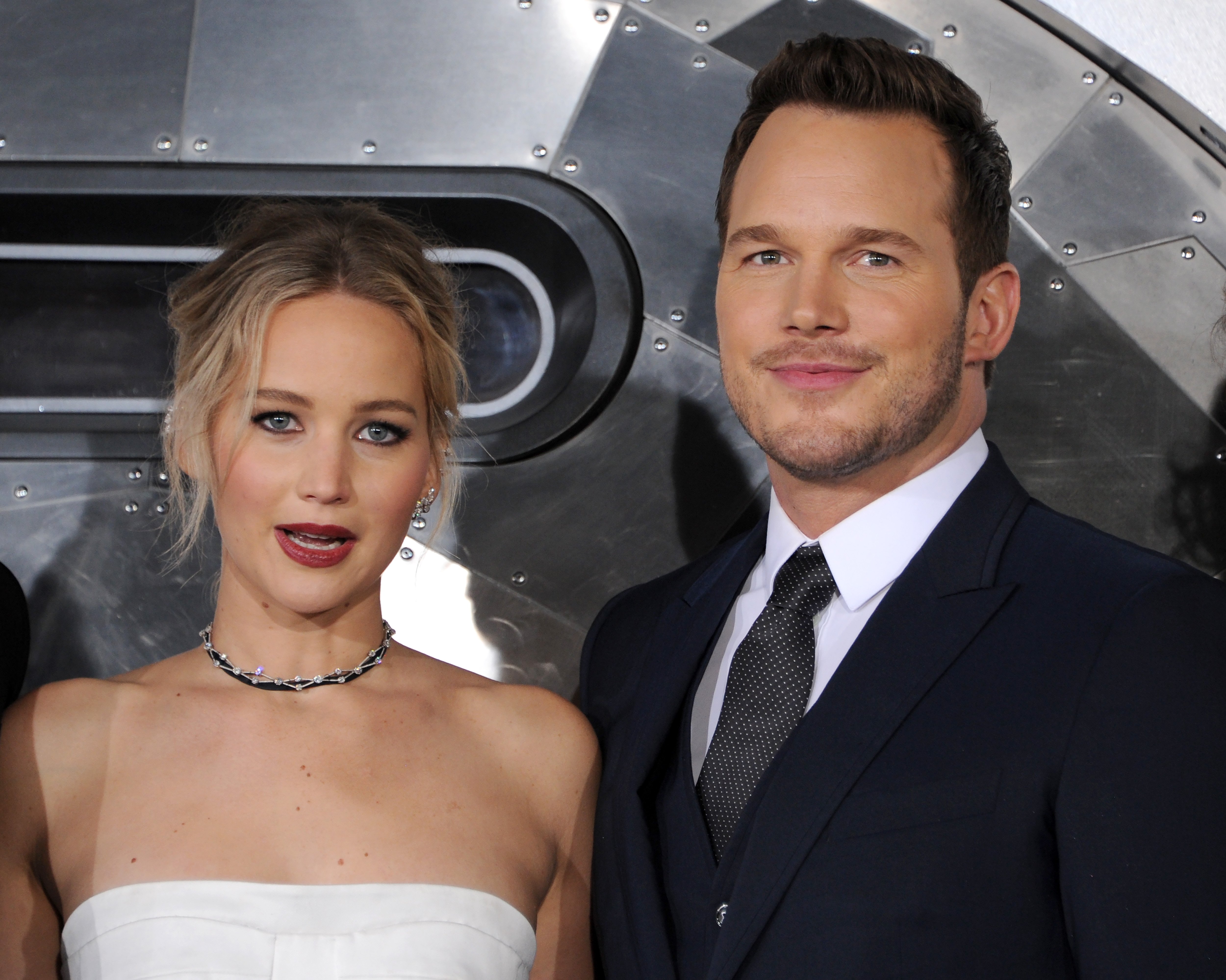 What is 'Passengers'?
For those who might not be aware, Passengers is a science fiction romance film. Lawrence and Pratt star as two of several space travelers on a 120-year journey to a distant planet called the "Homestead Colony." But when their ship malfunctions, they are awakened 90 years earlier than they were supposed to.
Over time, they begin to develop feelings for one another and eventually fall in love. But more chaos begins when they realize the ship is not safe.
There's a love scene between Jennifer Lawrence and Chris Pratt in 'Passengers' that she says was 'really bizarre' to shoot
Around the time of filming, Lawrence spoke to The Hollywood Reporter about the movie, including her "really bizarre" love scene with Pratt.
"I had my first real sex scene a couple weeks ago, and it was really bizarre. It was really weird," she said. Clarifying there was no penetration, Lawrence added, "Everything was done right; nobody did anything wrong. It's just a bizarre experience."
She said the anxiety over her first love scene and the fact that Pratt was married (to Anna Faris at the time) had her so on edge that she started drinking before filming the scene.
"I got really, really drunk," she confessed. "But then that led to more anxiety when I got home because I was like, 'What have I done? I don't know.' And he was married. And it was going to be my first time kissing a married man, and guilt is the worst feeling in your stomach. And I knew it was my job, but I couldn't tell my stomach that."
"So I called my mom, and I was like, 'Will you just tell me it's OK?' It was just very vulnerable.  And you don't know what's too much. You want to do it real, you want everything to be real, but then … That was the most vulnerable I've ever been," she added.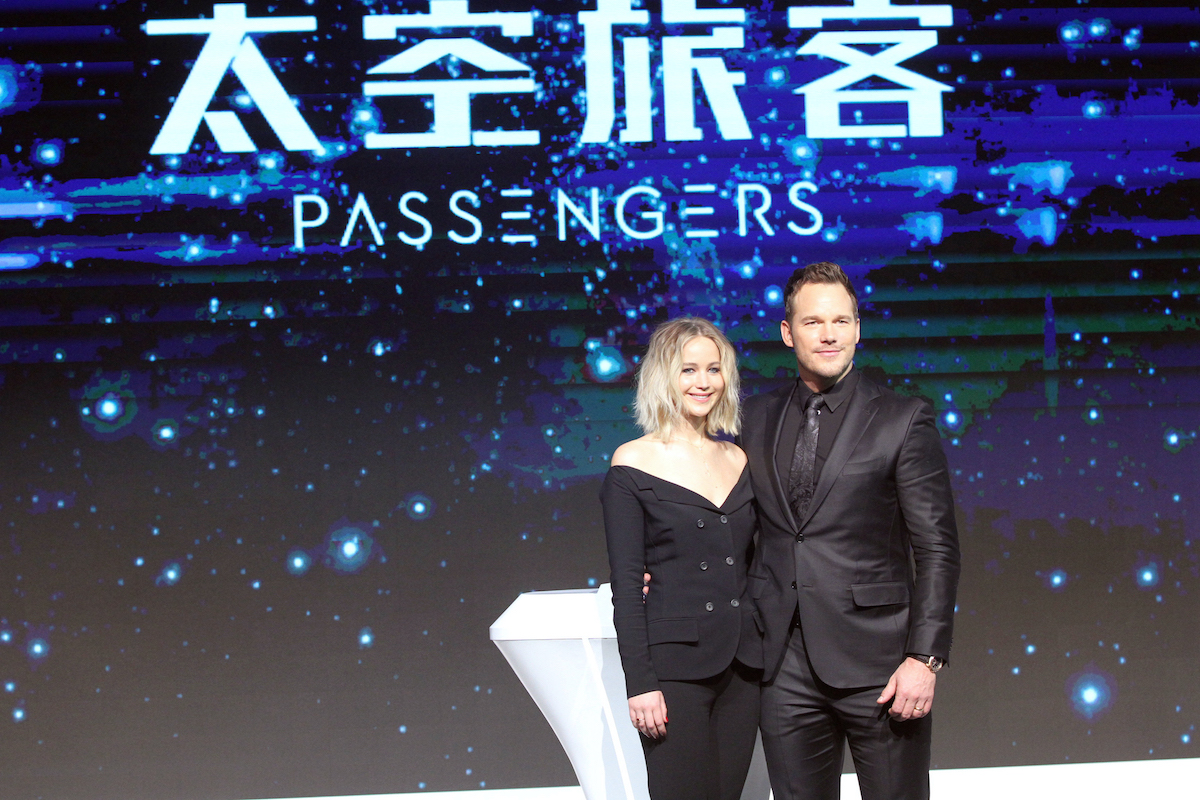 Luckily, her fear didn't seem to translate on-screen
Though Passengers released in December 2016 to mixed reviews, both Lawrence and Pratt received praise for their performances. It was also a smash at the box office, earning over $300 million worldwide, per Box Office Mojo.
When later asked about Lawrence's comments on that one scene, Pratt told MTV that he even helped her mentally prepare for it. "Aside from doing a great job and telling a good story, I think your primary goal is to make the other person comfortable," he shared. "She wanted to have some wine, so we did, and that was nice."