Jennifer Lawrence Damaged Her Hair So Badly After 'Catching Fire' She Had to Cut Most of It Off
Jennifer Lawrence's pixie cut was an iconic look for the star — and it was the result of too much bleach and dye after 'Catching Fire'.
Jennifer Lawrence became an international star with her authoritarian-defying badass Katniss Everdeen in The Hunger Games series. But her seemingly straightforward physical appearance in the franchise was actually more complicated to create than it would seem. By the time she was done filming Catching Fire, Lawrence's hair was so badly damaged she had to almost completely start over. Read on to find out what Lawrence (and her hair) went through to recreate Katniss' look.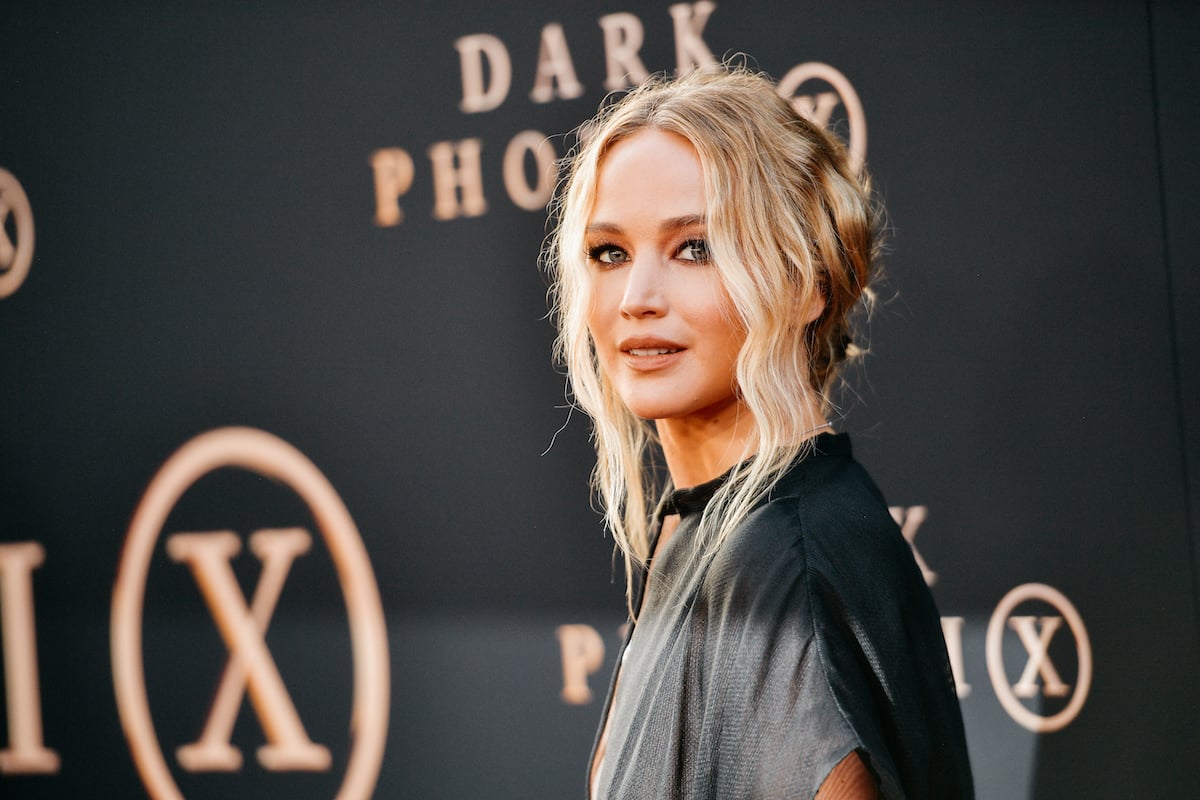 Jennifer Lawrence did not want dark brown hair
When Lawrence and director Gary Ross sat down to figure out Katniss' hair color, they ended up with very different opinions. Lawrence, a natural blonde, really wanted to pick the lightest brown that was under consideration, but that didn't vibe with the visual style Ross had in mind.
Committed to creating a much more earthy tone than other Hollywood tentpoles, Ross looked at six different brown wigs on Lawrence—and ultimately chose the darkest brown. Although Lawrence might have been able to wear a wig for shoots, she agreed to dye her hair for the role to ensure an authentic look.
But the dark brown hair was only part of the process. According to Cosmopolitan, they settled on a very specific type of braid that had hidden benefits for filming. Not only did the braid look practical for the character, but it could be easily picked up by the camera when shooting from any angle. With her dark brown hair and now-famous braid, the hair team was able to mask how difficult the process was to transform Lawrence into Katniss.
Lawrence had a hair crisis after shooting 'Catching Fire'
Just as she was becoming one of the highest-paid actors in the world, Lawrence was quietly trying to control a hair disaster. In the middle of shooting Catching Fire in late 2011/early 2012, Lawrence was up for a Best Actress Oscar for The Silver Linings Playbook. Lawrence can be seen accepting the award at the Academy Awards with mostly brown hair and a splash of blonde.
Only days after winning her Oscar, Lawrence was back on set in Hawaii wrapping up her scenes in Catching Fire, which again required her to dye her hair dark brown. By the time she finished the shoot, her hair was badly damaged from all the bleaching from brown to blonde, and re-dyeing in such a short span. Ultimately, Lawrence had to convert her long brown locks into a short blonde pixie cut, allowing her to start from scratch and regrow her natural blonde hair.
Katniss also wasn't the only role that required Lawrence to dye her hair around that time. Just after finishing the first Hunger Games in 2011, she dyed her hair jet black for The Silver Linings Playbook, only to have the look scrapped and redyed before filming began. According to the New York Times, the person who nixed the look was now-disgraced Hollywood mogul Harvey Weinstein.
Trusting the beauty experts works for Lawrence
Despite being an international movie star, Lawrence's beauty routine is surprisingly low-key. According to a Harper's Bazaar profile, Lawrence keeps it simple and listens to the experts for anything beyond regular upkeep. That is especially true with her hair. "I'm so bad with hair!" she admitted, adding that she mostly likes to straighten her natural curls and trusts her L.A. stylist to deliver the uneven and choppy look she likes.
With top-tier stylists at her side whenever she wants, Lawrence has been very adventurous when it comes to trying new hairdos. As broken down by Vogue, she's gone back and forth between being a blonde and brunette, worn extensions plenty of times, and even dazzled with her pixie cut when she was forced to experiment. From a simple side part for Parisian fashion shows to the "princess-like chignon" she wore when winning her Oscar, Lawrence has covered nearly the full spectrum of hairstyles in a decade in the spotlight.
Beyond hair, Lawrence makes sure to exfoliate every night and wear sunscreen wherever she goes, but she also rarely wears makeup if she's not heading to an event. And when she does, she would much rather trust her face to a pro. "Since I often get it done professionally, I'm probably better off staying away from my face," she said.
Lawrence will again be a blonde for her starring role in the upcoming Bad Blood, a drama about fallen biotech titan Elizabeth Holmes from director Adam McKay (The Big Short, Don't Look Up).