Jennifer Lawrence Has a Tattoo That Reminds Her To Do This Daily Task
Plenty of people have tattoos nowadays, and celebrities are no exception. Though some A-listers don't mind donning massive tats on their person, others are more into intricate pieces that only they can see, and Jennifer Lawrence is one of those people.
Though it might not seem like she has any ink etched into her skin, JLaw actually has a teeny tiny tat on the back of her right hand — and it acts as a constant reminder for her to do one daily task.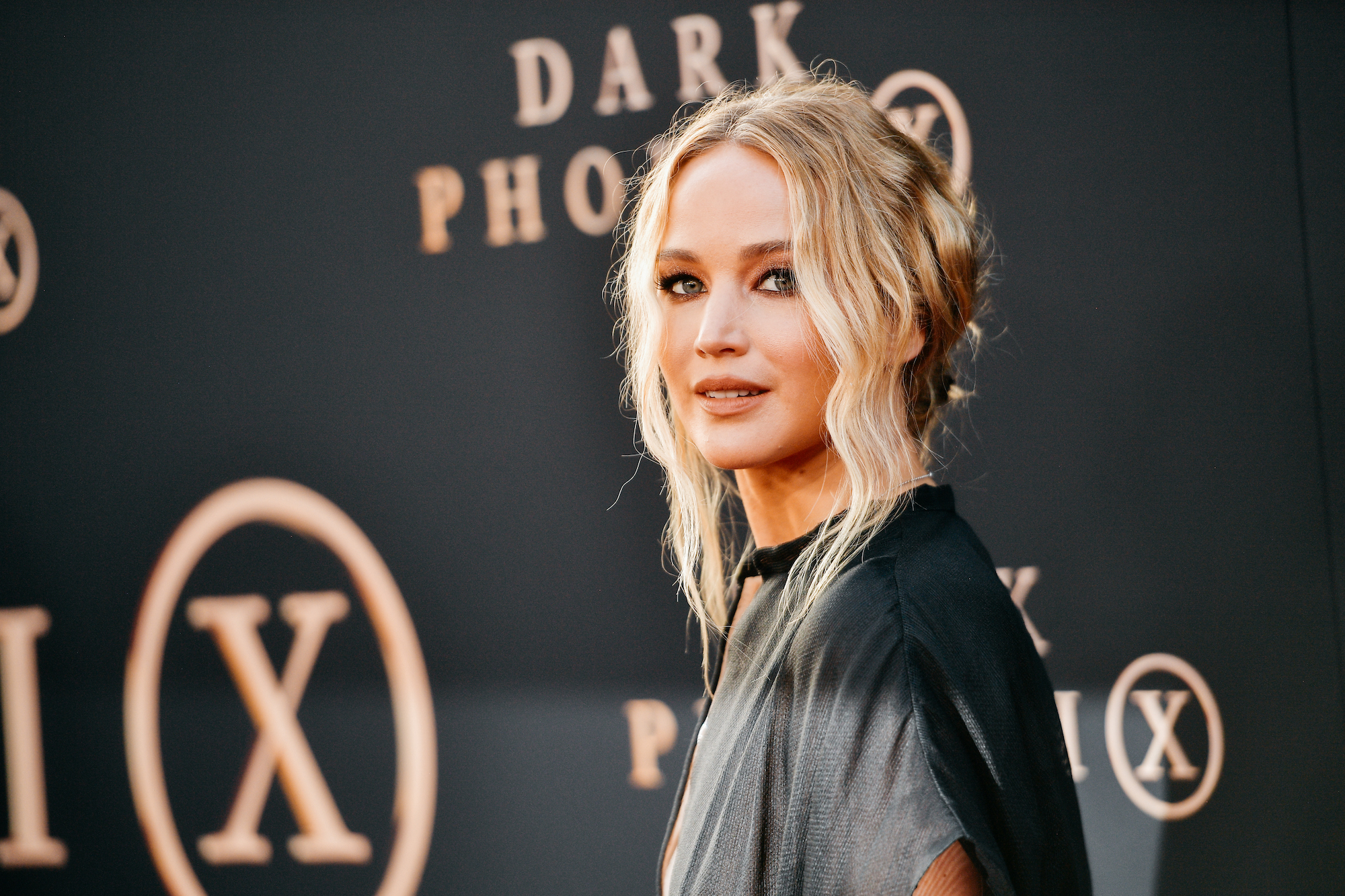 Jennifer Lawrence is known for her acting career
Though she's only been acting for a few years, Lawrence is already one of the most popular and sought after actors in Hollywood.
Lawerence began her acting career taking on guest roles in network television shows. Her first major gig came in 2007 when she landed the part of Lauren on the TBS sitcom The Bill Engvall Show.
The following year, Lawrence made her film debut in the 2008 drama film Garden Party and went on to appear in several projects throughout the years.
Although there was some talk that the actor was a little too young for the roles she auditioned for, she was cast in a handful of films from 2008-2011. In 2012, Lawrence landed the lead role in the science fiction film, The Hunger Games, which ultimately made her a household name.
Since starring as Katniss Everdeen in The Hunger Games, Lawrence has appeared in a handful of blockbuster films that have raked in big bucks from the box office.
Not only has she starred in all of The Hunger Games series films, but she's also worked opposite of Chris Pratt in the sci-fi drama Passengers, appeared in three of X-Men sequels, and played a Russian spy in Red Sparrow.
Though she recently pressed pause on her movie career, Lawrence is still a media favorite and has countless awards and nominations to prove it. She's also one of the world's highest-paid actors with a net worth of $130 million.
Jennifer Lawrence has an ever-evolving sense of style
Since hitting her first red carpet in 2008, JLaw's fashion sense has changed dramatically.
During her early red-carpet appearances, the Mother! actor played it safe at Hollywood events by donning simple silhouettes and styles. But now that she's become more comfortable and confident in her style, Lawrence often experiments with show-stopping designs complete with intricate details and bold patterns.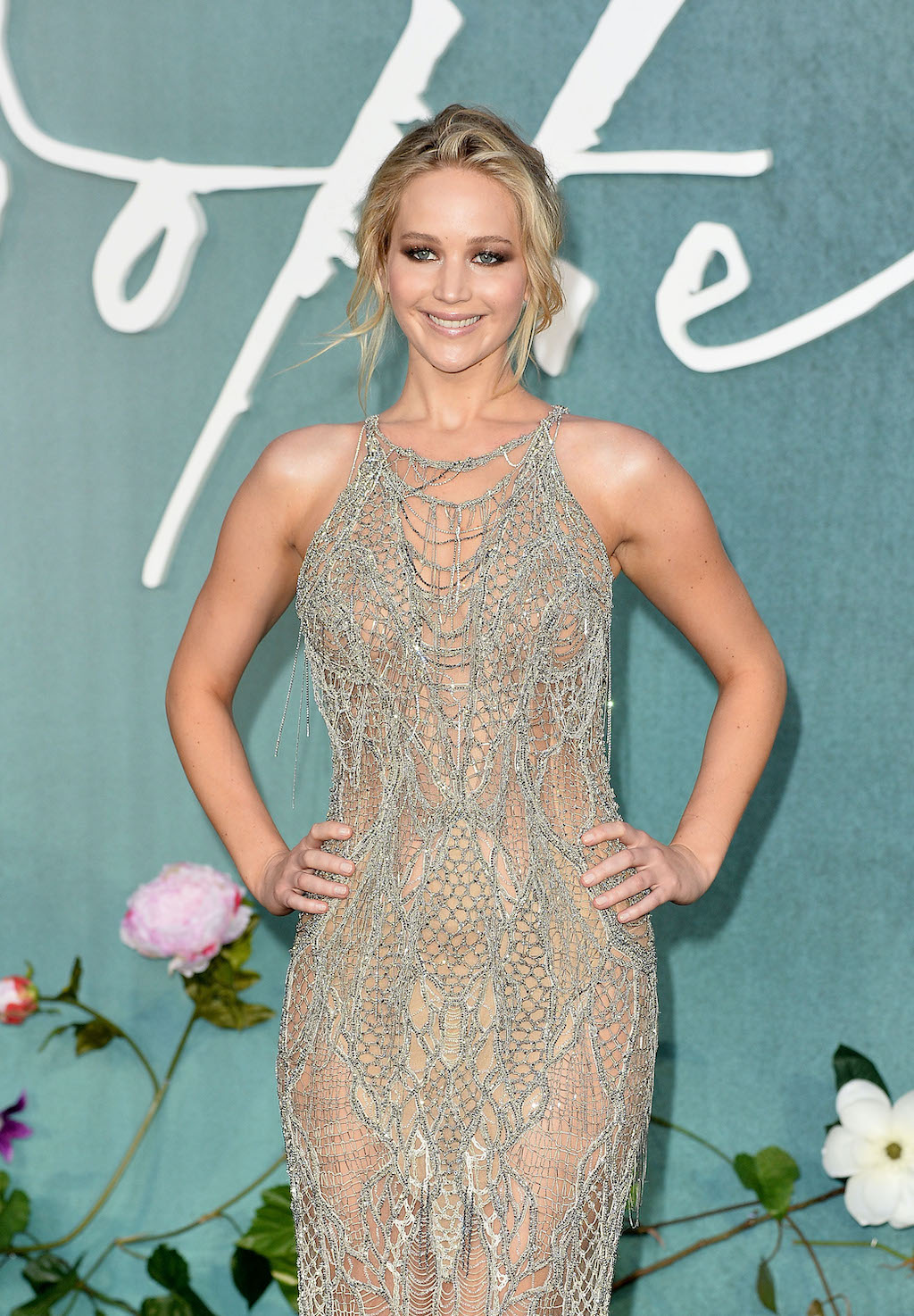 Although she is currently taking a break from the spotlight to enjoy married life, Lawrence's fashion choices still turn heads whenever she's spotted in public.
From donning cozy, yet chic attire while having dinner in NYC to rocking flowy dresses during daytime strolls with her husband, Cooke Maroney, Lawrence has gotten a ton of praise for her ever-evolving style.
But despite her playful and sophisticated personality shining through her clothes, there is another place her character stands out, and it's through her tattoos.
The story behind JLaw's hand tattoo
If you were to glance at Lawrence quickly, your eyes wouldn't catch sight of her tattoo, but believe us when we say, there's definitely one etched on her body.
The tattoo sits on the back of her right hand and reads, "H2O," in red ink. While it would be easy to assume that there's a deep meaning behind Lawrence's teeny tiny tat, it turns out there actually isn't. But there is a hilarious backstory.
"You know, I call this tattoo a watered-down rebellion because it's not like a real tattoo," she told HitFix in 2015. "It's just like, I was with Liam [Hemsworth] 's family and everybody was getting tattoos and I was like, well, I'm always going to need to be hydrated, so I guess I should just get an H2O on my hand."
However, the tattoo does have a (minor) error of sorts, which Lawrence is well aware of.
"It's the color of a scar so it's au naturel and it's literally the most unrebellious tattoo that anybody could ever get," she continued. "By the way, I know that the two is high and H2O the two is supposed to be low. I should've Googled it before I got it tattooed on my body forever."
But despite the ink having a small inaccuracy, at least it still acts as a constant reminder for Lawrence to drink water, which was why she got it in the first place.