Jennifer Lawrence Hijacked Her Friend's Bachelorette Party; 'I Don't Know How She Felt…'
Jennifer Lawrence has always displayed a shocking amount of candor, especially for a celebrity. But, one thing she's been pretty tight-lipped about is her relationship with her husband, Cooke Maroney, whom she married back in 2019. But despite the fact that the Catching Fire star doesn't share too much about her husband, or perhaps because of it, Lawrence's fans are itching to know more about him and their wedding details.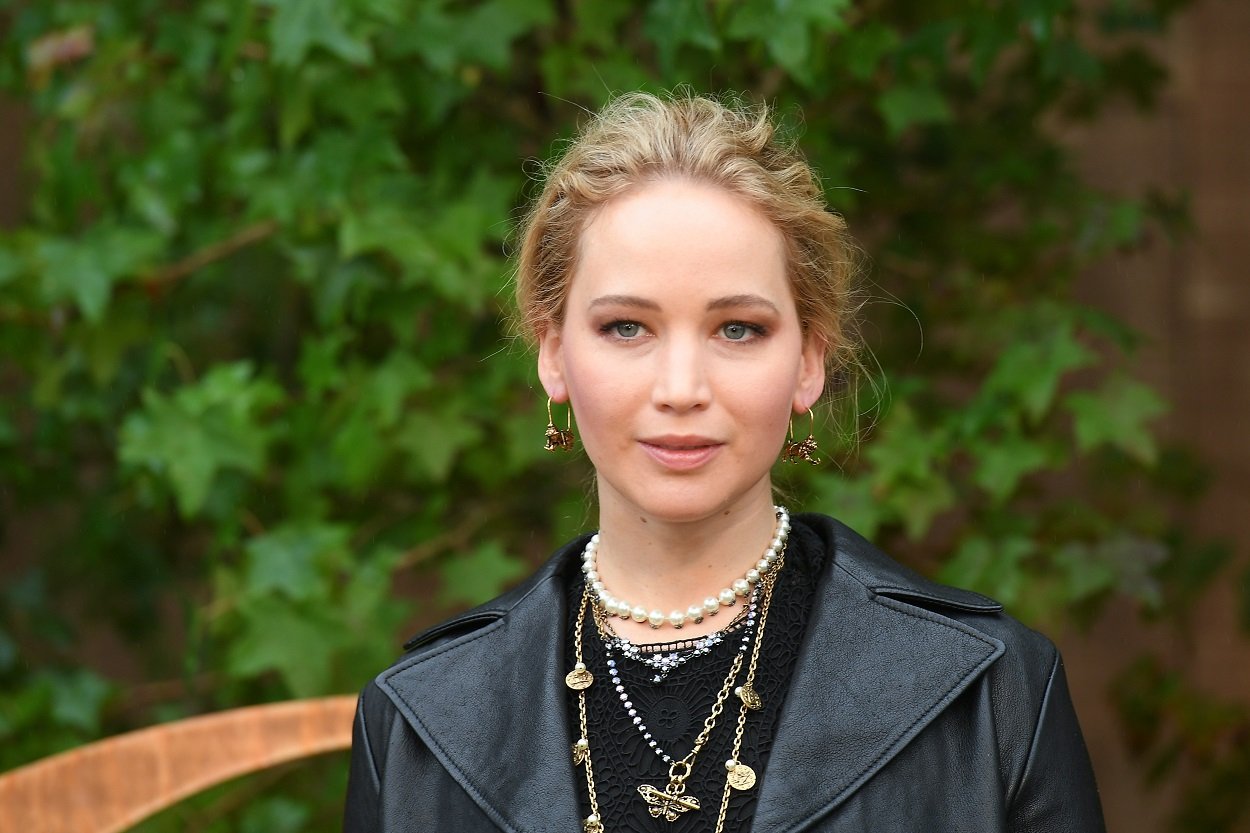 Recently, the Oscar-winning actor was a guest on Dear Media's Absolutely Not Podcast with Heather McMahan and she gave some insight into what life is like for her as a married woman. According to The Hunger Games alum, being a wife hasn't drastically altered her life too much. In fact, Lawrence still has sleepovers with her friends on a weekly basis despite sharing a home with her husband.
Jennifer Lawrence still has slumber parties even though she's married
"Like I still have slumber parties, but I'm married, and I have slumber parties like once a week," Lawrence shared. She continued on to share that when she has sleepovers, it's her husband who sleeps in her guest bedroom rather than her friends. "My friend came over, and it was not planned, but she ended up spending the night and we slept in my bed and my husband slept in our guest room."
RELATED: Jennifer Lawrence Confronted Anderson Cooper at a Party for Saying She Faked Her Oscar Fall
Lawrence continued on to share that her husband is used to giving up his bed whenever she has overnight guests. Furthermore, the Joy actor shared that she has friends who have similar setups with their husbands. She even shared an anecdote about her married best friend, whom she's been having sleepovers with for years now.
The actor's husband, Cooke Maroney, is used to her sleepovers
"He knows, he knows the drill," Lawrence said of Maroney. "My, my best friend in the entire world, we used to have sleepovers all the time. And then she got married when we were pretty young. I was like 24. And I was like, 'Well, I understand, you know, it's going to change. You're going to get married.' She was like, 'Oh, it's not.' And we still, to this day, she's been married for seven years. We still to this day have sleepovers."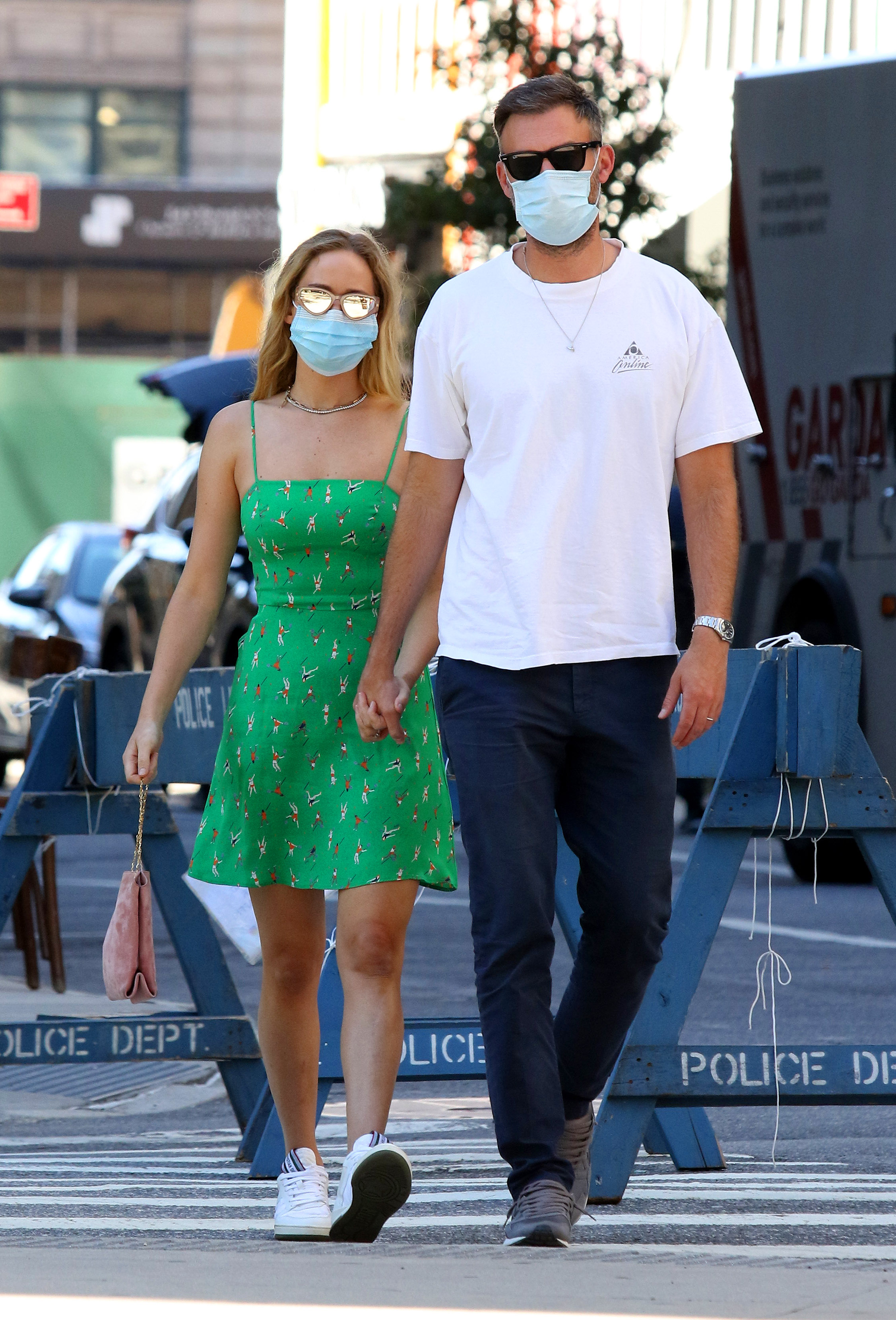 In fact, Lawrence loves sleepovers so much that she did a slumber party in lieu of a bachelorette party before she got married à la Princess Mia Thermopolis in Princess Diaries 2: Royal Engagement. Though Lawrence seemed to have fun at her sleepover, she regrets not going all out and throwing herself a huge bachelorette party. "I had, I had a major sleepover at my apartment, but I will say I regret not planning, not planning a big one."
Lawrence hijacked a friend's bachelorette party before her wedding
Lawrence may not have planned her own bachelorette party, but that didn't stop her from having one. In fact, the actor fully admitted to taking over the bachelorette party of a friend who was getting married around a similar time. Though it didn't seem that the friend was necessarily on board with Lawerence taking over her party, the actor confessed that she thoroughly enjoyed herself.
"Cause my friend was getting married, close to me and I went to her bachelorette, and then we ended up — typical Leo — we called it my bachelorette," Lawrence confessed. "I don't know how she felt but I had a blast." We're not sure what Lawrence's zodiac sign had to do with her hijacking her friend's bachelorette party, but hopefully, Lawrence's friend still managed to enjoy herself.