Jennifer Lawrence on the Most 'Revolting' Thing She's Done for a Role
From the outside looking in, Jennifer Lawrence's life seems pretty glamorous. She is an in-demand actor with a staggering net worth of $160 million. She's been praised time and time again for her performances in movies and even has an Oscar under her belt. In addition to that, she seems to have a happy and healthy personal life. Lawrence has plenty of friends within the industry and outside of it. Furthermore, she is happily married to her husband, Cooke Maroney, with whom she is expecting her first child.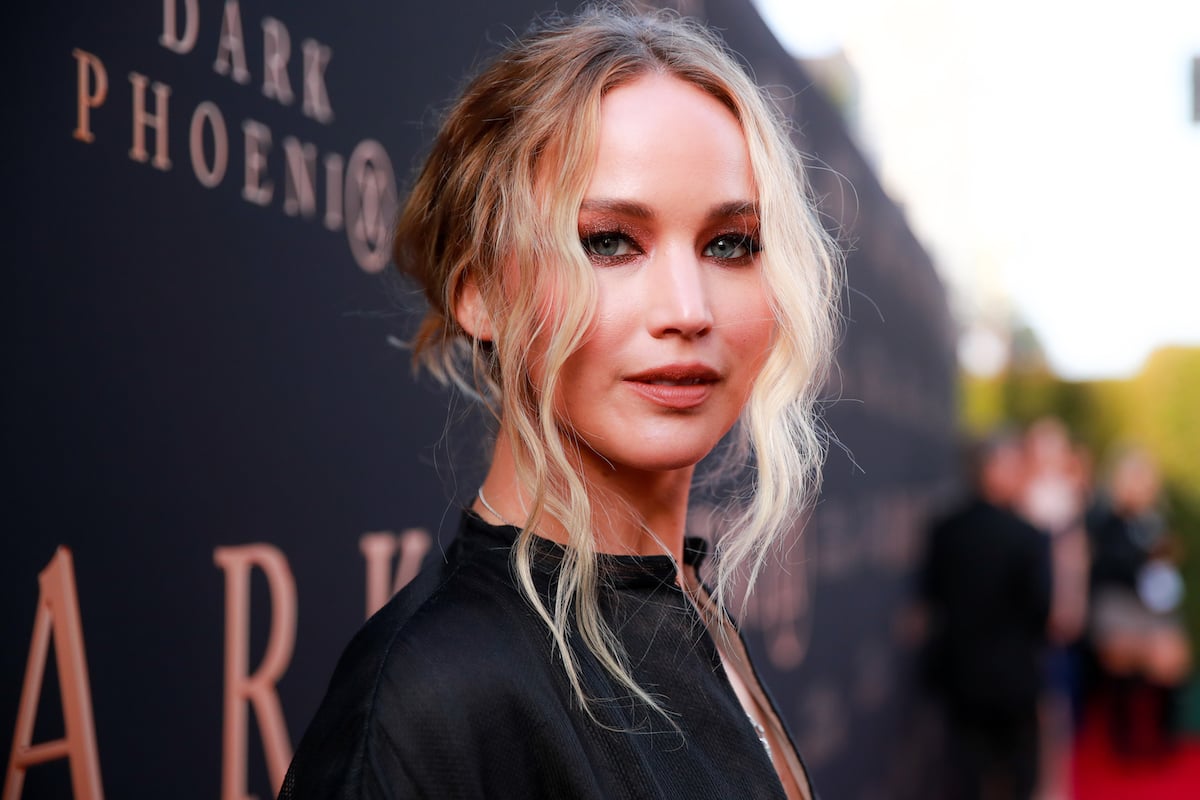 But being an actor isn't always the luxurious experience that people think it is. While Lawrence does get to travel around the world to make movies, dress in designer clothes, and attend star-studded events, preparing for a role and filming a movie can be pretty arduous. This is especially true for Lawrence, who had played some truly high-profile and action-packed parts throughout her career.
Jennifer Lawrence had to undergo hours of makeup for the 'X-Men' movies
Fans of the X-Men movies will recall that Lawrence portrayed the mutant Mystique in the films. Makeup for her character, who boasts blue skin and yellow eyes, could take as long as eight hours. The Joy star had to stand up or sit on a bicycle while makeup artists painstakingly applied paint to her otherwise nude body. Though this was a truly arduous process, Lawrence seemed to keep a good attitude about it. In fact, she once likened the process to a sleepover.
Training for 'The Hunger Games' films was intense
Getting ready to portray her iconic character, Katniss, in The Hunger Games movies required a different sort of preparation. The actor was required to endure some intense physical training which included running, climbing, yoga, and, of course, archery. Archery was particularly demanding for Lawrence and she shared that it actually altered her body permanently.
Preparing for 'Winter's Bone' was revolting for Lawrence
But the strangest thing that Lawrence has even done to prepare for an acting role actually involves animals. Long-time fans of the actor will recall that she portrayed the role of Ree Dolly in Winter's Bone. In the film, Ree is tasked with skinning a squirrel and, thus, Lawerence herself had to learn how to skin the animal so her performance in the film would be believable. Though the actor completed the training without too much complaint, she couldn't help but recall how disgusting the experience was.
"It surely is the most revolting thing I ever learned," Lawrence revealed to Ciak Magazine. "I think I am the only actress alive who knows how to skin a squirrel. But I am happy I know how to do it, it could come useful later in life. You never know…" Skinning a squirrel may seem disgusting to most people, but it certainly paid off for Lawrence. The actor earned her first Oscar nomination thanks to her performance in Winter's Bone. Clearly, acting isn't always as glamorous as people think it is, but the perks for people like Lawrence certainly seem to outweigh the less-than-ideal moments.