Jennifer Lawrence Reveals Rats Forced Her Parents To Take Her Acting Dreams Seriously
Most fans of Jennifer Lawrence may be laboring on the misconception that she became a celebrity overnight. While it's true that her involvement in The Hunger Games movies catapulted her into superstardom, Lawrence had built up quite the resume before she was ever cast as Katniss Everdeen. Though she wasn't super mainstream, she was well-known in the film industry as a talented young star who had found success lending her talents to independent films and blockbusters alike.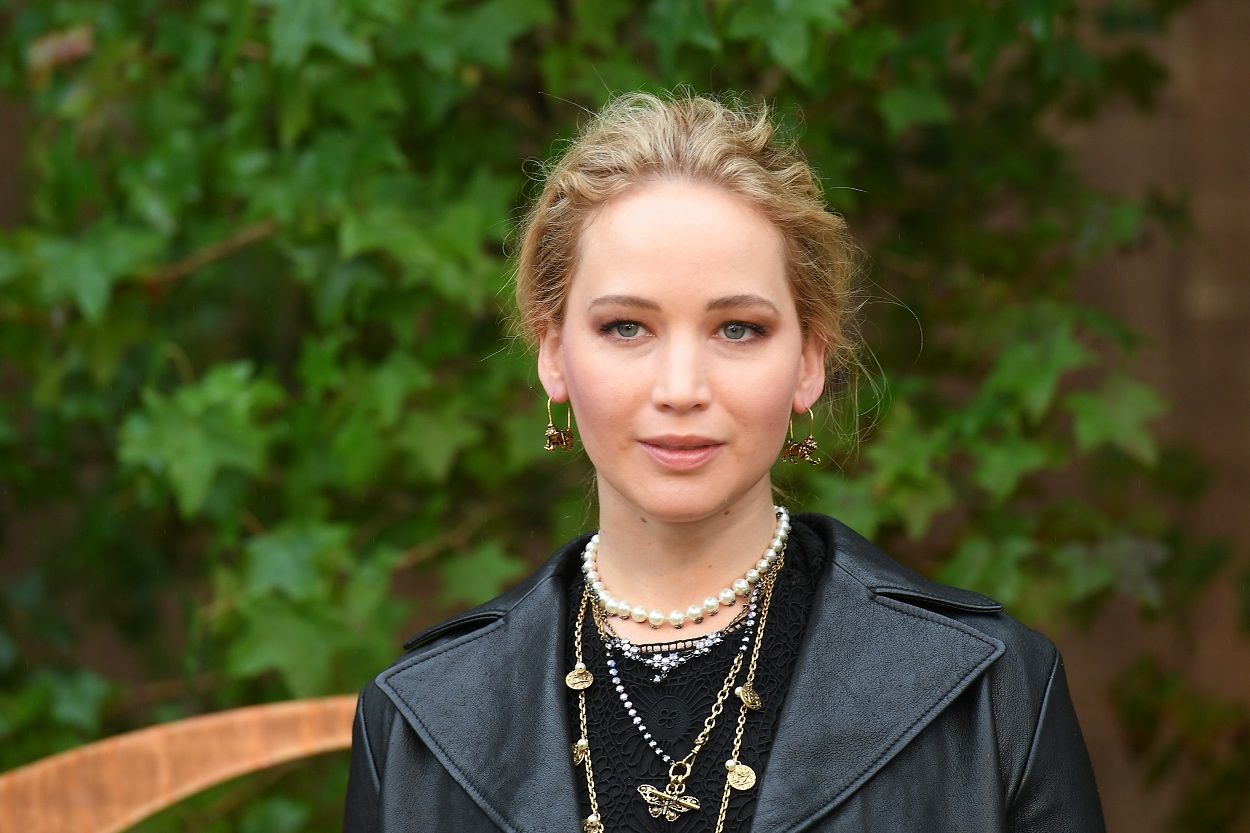 So just how did Lawrence decide she wanted to be an actor? The movie star has been candid about the fact that she fell in love with performing at a young age. She experienced anxiety in her childhood, but all of that seemed to melt away whenever she was performing. Lawrence began seeking out opportunities to perform in church plays and musicals. But when she was 14, things really began to shift for her.
Jennifer Lawrence caught the attention of a talent scout at a young age
On a family trip to New York, Lawrence caught the attention of a talent scout on the street who convinced her mother to let her audition for some local agents. Though Lawrence managed to seriously impress the agents, her mother was convinced that they weren't being honest about the incredible skill her daughter possessed and returned home. Taking matters into her own hands, Lawrence decided that she would move to New York City as a teenager to pursue her dreams of acting in movies and TV shows.
"I had saved enough babysitting money and I was like, 'I'm going,'" Lawrence shared with NPR about her decision to move to New York. "So [my parents] tried to find a nice balance between me kind of running away and being completely unsafe and having a little bit of supervision. So I had a horrible apartment, it was completely rat-infested. My brother, who was 18, went with me at first and my parents left us and we were both like, 'We're going to die,'" Lawrence recalled.
The Oscar-winning movie star stayed in a rat-infested New York apartment to pursue her acting dreams
The Hunger Games star continued on to share that nights were the most frightening time for her because of the rodents. But, Lawrence's commitment to staying in a rat-infested apartment was what eventually made her parents realize that she was dead set on becoming an actor.
"Night was horrible, that's when [the rats] all come out," Lawrence confessed. "I wouldn't go to the bathroom. My dad still talks about that. He says, 'That's when I knew you were serious.' I think that that was the turning point for my dad, letting me do this, because he came and saw the conditions I was living in. No hot water, there was no kitchen, it was a closet with a hot plate."
Lawrence reflects on the days before she had an enormous net worth
Lawrence may have a staggering net worth of $130 million now, but in her early New York days, she could barely afford bread. "I didn't really have any money, so if a rat had eaten my loaf of bread, before when I first got there I [would have been] like, 'Ew!' and throw the whole loaf of bread away, but eventually I was like, 'God, I'm not going to be able to afford bread,' the movie star recalled. "So I started just cutting around the hole that the rat ate. I got to the point where I was literally sharing food with a rat. So that's when my parents were like, 'Yeah, I think she really, really wants to do this.'"
It seems that Lawrence's commitment has more than paid off for her. Not only has she been in countless movies, but she also has four Oscar nominations and one win under her belt. Given that the actor is so young, we imagine that the sky is the limit for her career trajectory.