Jennifer Lopez Admits Even She Has 'Bad Days' and Gets 'Tired'
Jennifer Lopez isn't always "on." The 50-year-old who seems to be firing on all cylinders 24/7 confessed to having missteps every now and again.  
During a roundtable interview with the Los Angeles Times published on Nov. 26, 2019, J. Lo, Charlize Theron, Renée Zellweger, Awkwafina, and Cynthia Erivo, opened up about their careers and personal lives. During their conversation, the fact that J. Lo appears to have a handle on fame came up. But the World of Dance judge and star of Hustlers revealed she has "bad days." 
J. Lo gets 'tired' but tries to put her 'best foot forward'
Theron asked the mother of two, who will perform at the Super Bowl 2020 Halftime Show along with Shakira, how she maintains herself publicly when she's exhausted and might say something she'd later regret.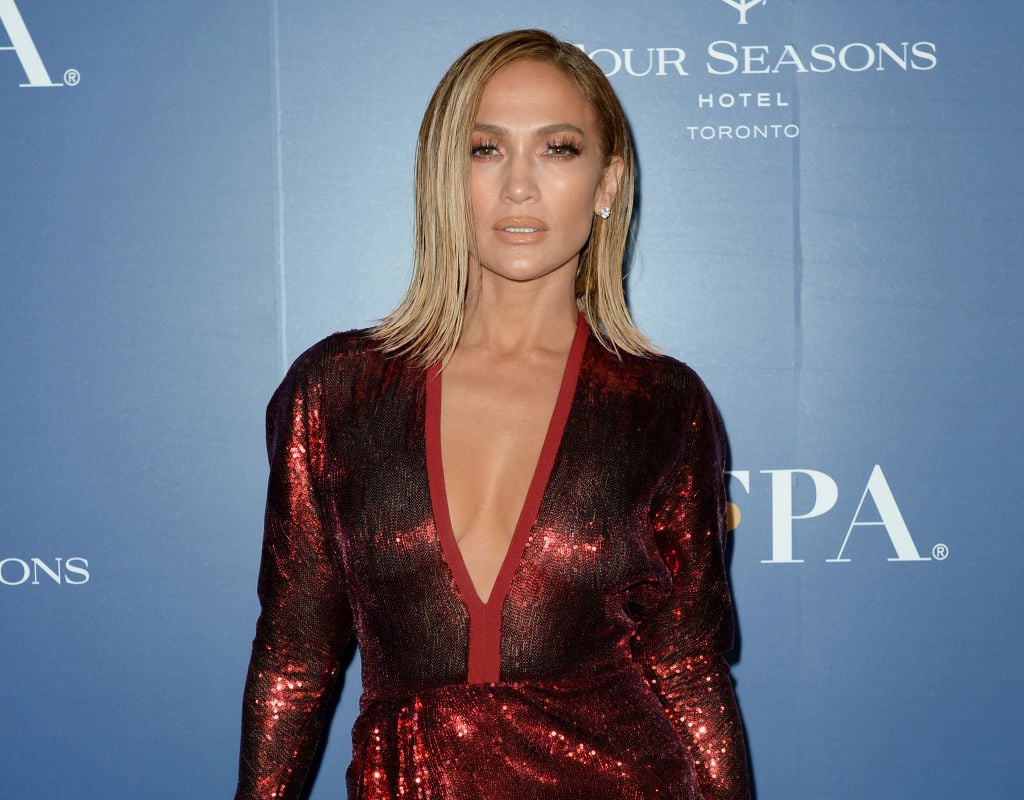 "When you're tired, and it's inappropriate, what do you do? What do you tell yourself?" Theron asked Lopez. "Because I think I'm just [a jerk]."
Lopez's answer? She tries to constantly remember that the person asking her for a picture or just simply wanting to say they're a fan may never get another impression of her.
"I just try to stay super conscious of the fact that I have a responsibility and that maybe that person is never gonna meet me again," J. Lo told Theron. "And it's not that I don't have bad days. I'm a human being. So I get tired. And people are constantly judging you."
She continued saying she's responsible as a celebrity to put her best, most authentic self forward.
"I feel like there is a responsibility when you're a public person," Lopez said. "You can't get around it."
As J. Lo put it, celebrities may want to be themselves no matter what people say but they have to care.  
"I know we all want to be like, 'just want to be me' and I just want to do this and I just want to do that. And I don't care what people say or think. But we have to because we care what people say," she explained. 
Where does that leave J. Lo and other celebrities? Focusing on being their best selves.
"And so it's just about being your best self. And I think that's where I keep my mind," Lopez, who is engaged to former MLB player, Alex Rodriguez, said. "It's like you think I'm a good celebrity because what I'm trying to do is put my best foot forward all the time and still be myself, still be authentic to who I am." 
Lopez once bothered by tabloid coverage, now 'none it matters'
While J. Lo does appear to have a firm grasp on fame and know how to navigate the twists and turns that come along with it, at one point in her career, fame bothered her.

During another roundtable discussion, this time with The Hollywood Reporter, Lopez said tabloid coverage of her used to be "such a big part" of her life. 
Answering a question from Laura Dern about how she deals with how she's covered in the press, specifically the tabloids, J. Lo said she used to wonder why she'd be on the cover of magazines for long stretches of time. Over time, she grew to be unbothered by it all. 
"There was a time in my life when it was such a big part and it was so hurtful and so hard that you think, "I don't want to do this anymore, I don't want to be the person on the cover of the magazine every week for two and a half years, I don't. This is crazy. Why me?'" Lopez told Dern.
"What I've learned is that none of it matters," she continued. "And it doesn't really bother me anymore. I've learned that I know who I am, I know what I do, I know I'm a good person, I know I'm just out here working my a** off and trying to fulfill myself creatively."

Lopez is currently prepping for the Super Bowl Halftime Show and waiting to hear if she received an Oscar nod for her performance in Hustlers.