Jennifer Lopez and Alex Rodriguez Have Too Much 'Ego' in Their Relationship, Relationship Expert Claims
Jennifer Lopez and Alex Rodriguez are two of the biggest names in their respective industries. Lopez is an award-winning singer, actress, and businesswoman. Meanwhile, Rodriguez is a former baseball star who is considered to be one of the greatest players of all time.
While many fans might admire the fact that Lopez and Rodriguez's individual successes make them a power couple, one relationship expert believes having too much "ego" like this could negatively affect their romance.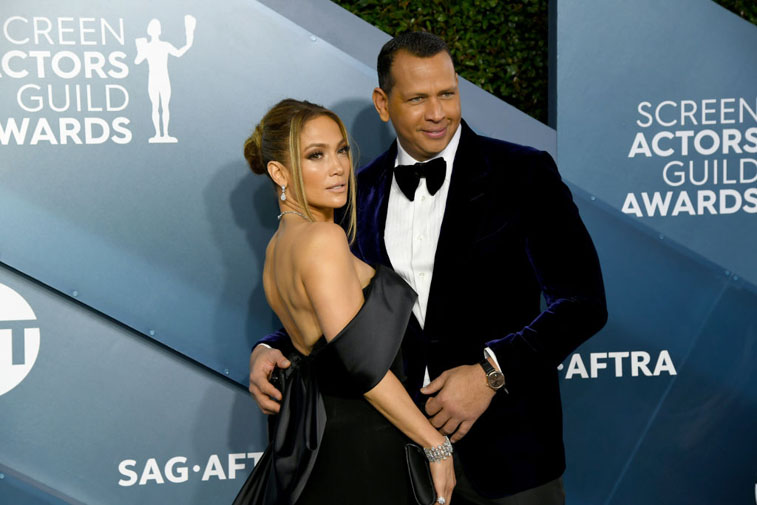 When did Jennifer Lopez and Alex Rodriguez start dating?
Lopez and Rodriguez first met in 2005 at a baseball game, but they were both married to different people at the time. As a result, their interactions then remained professional and friendly.
However, the two of them reconnected outside a restaurant in either late 2016 or early 2017. At this point, both Lopez and Rodriguez were single, so they decided to go on dinner dates together, and the rest is history.
Lopez and Rodriguez's relationship has since become very serious. The couple bought a home together in early 2019, and even their children are very close to one another. Rodriguez even proposed to Lopez in March 2019 in the Bahamas. The pair is reportedly in the process of planning their wedding, according to several sources.
Relationship expert says Jennifer Lopez and Alex Rodriguez have too much 'ego' in their relationship
RELATED: Jennifer Lopez and Alex Rodriguez Want to Make a Movie Together
Although many fans seem to really like Lopez and Rodriguez together, not everyone is feeling too positive about the relationship. For celebrity matchmaker and relationship expert Amy Laurent, the couple's individual successes might end up creating friction between them.
Speaking to TV host Jeannie Mai on Mai's podcast, Listen Hunnay, Laurent said: "I love Jennifer Lopez, but listen, there's two really, really big egos coming into a room. There's nothing wrong with being super confident [and] super outgoing, but generally, what I see is those types do really, really well with a partner who is confident but has more of that understated confidence – quieter confidence. Those two types of personalities make an amazing match."
However, Laurent did clarify she does not actually know what Lopez and Rodriguez's relationship is like when the cameras are not around. "I hope they're doing great. I hope I'm wrong," Laurent said.
When will Jennifer Lopez and Alex Rodriguez's wedding take place?
RELATED: Will Jennifer Lopez and Alex Rodriguez Invite Exes to Their Wedding?
No relationship is perfect, and there is no doubt Lopez and Rodriguez has their fair share of problems. However, it does not look like they are going to end things with each other anytime soon.
While not much is known about their alleged upcoming wedding, a source revealed to Us Weekly that the pair was supposed to tie the knot in Italy this summer, but their plans had to be postponed because of the current pandemic.
"It was all planned out and paid for," the insider shared. "They obviously had to postpone it due to coronavirus, but J.Lo wants to marry A-Rod shortly after things go back to normal… She wants to marry him and celebrate their love in front of her family and close friends."